Anti-bullying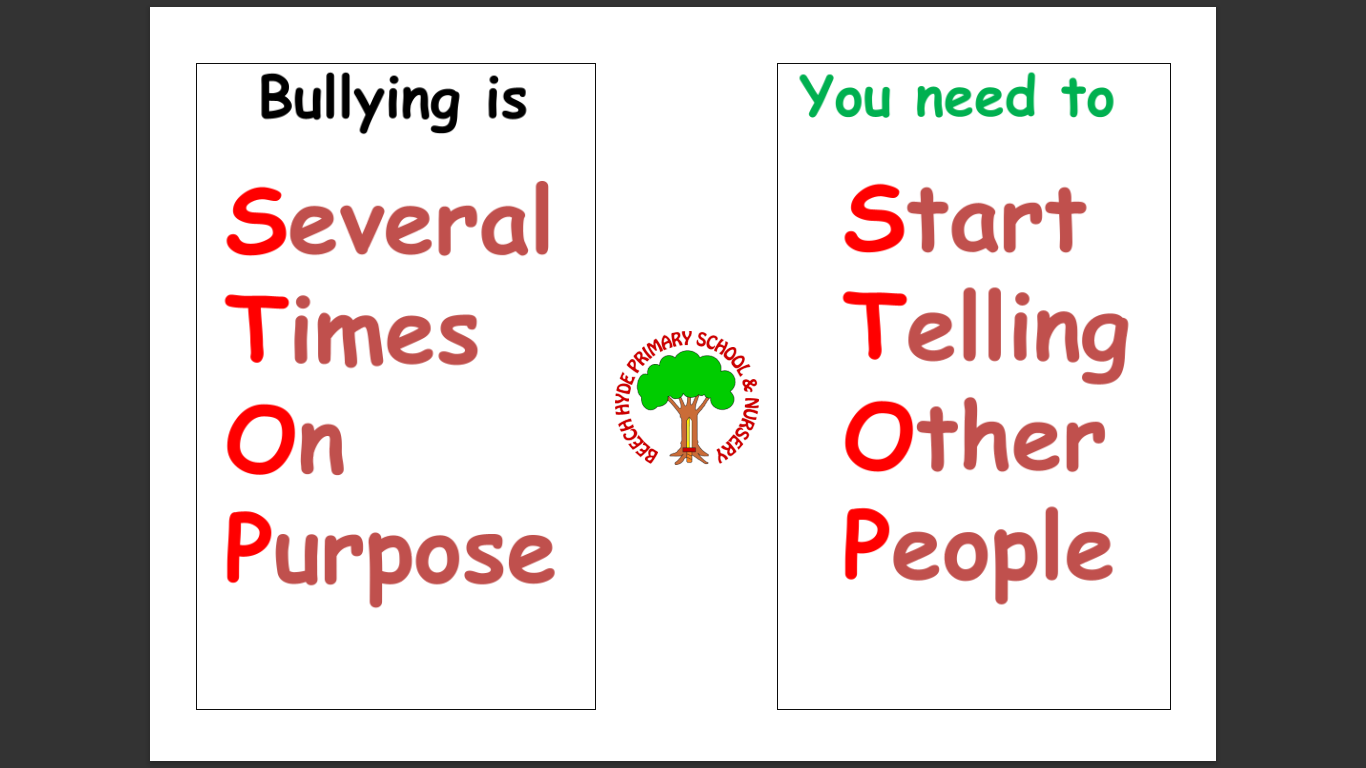 At Beech Hyde one of our core aims is to make sure we look after one another and celebrate difference. All children at Beech Hyde are taught that kindness is one of the most valuable assets a person can possess. Through daily school life, assemblies, theme days and PSHE, we re-iterate this message and deal promptly with any unkindness.
Pupils are taught what bullying is, and what it is not, and to make sure that seek help from an adult if they are unhappy with how they, or another pupils, is treating them. The focus will always be on restoration of relationship, but the school will use its behaviour policy if needed.
Our first ATLAS Trust Anti-Bullying Conference was held earlier this year, bringing together Anti-Bullying Captains and Senior Student Leaders from years 7 - 10 at STAGS and The Adeyfield Academy as well as some of our year 5 students from Beech Hyde Nursery & Primary School.

The purpose of the conference was to develop a consistent approach to Anti-Bullying across the ATLAS Trust through student voice, collaboration, Anti-Bullying training and determination. Students worked together to unanimously create our Anti-Bullying Pledge - 'United as One - Kindness costs nothing, but means EVERYTHING'.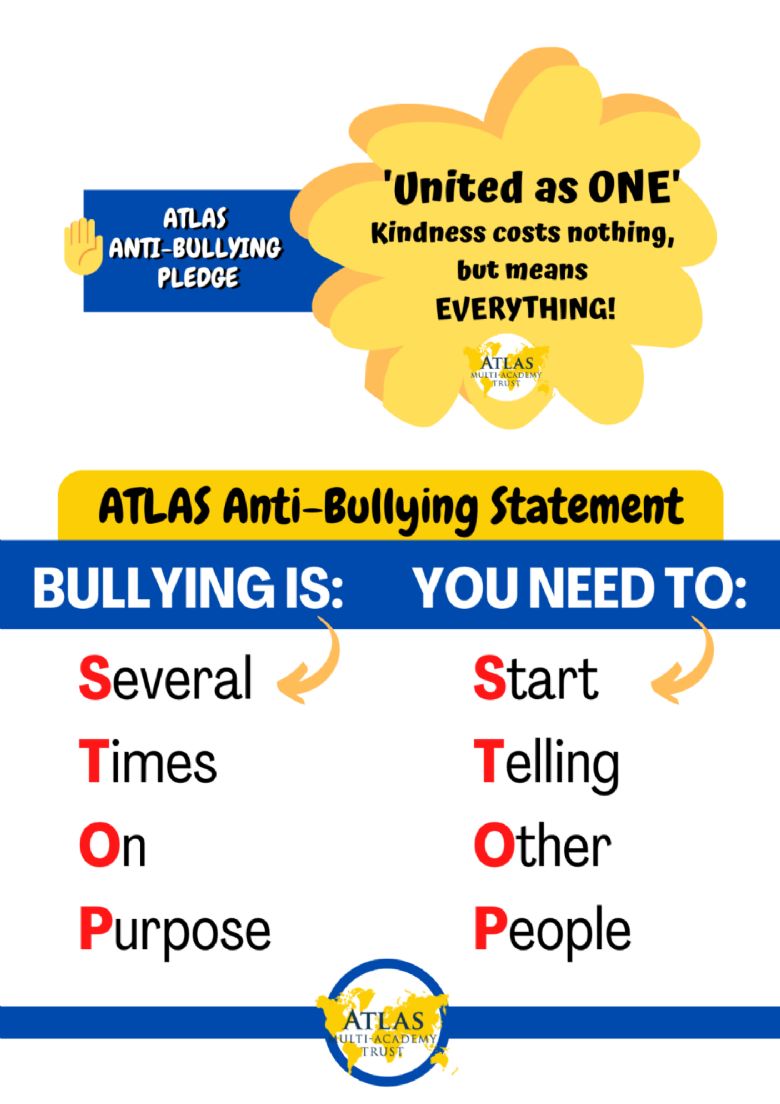 A short video delivering our shared Anti-Bullying message can be viewed below: