Beech Hyde Animals
School Guinea Pigs
Beech Hyde has five well being Guinea pigs........ Jane Austen, Charlotte Bronte, Marie Curie, Barbara Hepworth and Rosa Parks. They were gifted to us by our Trust Lead School - STAGS - when they could no longer care for them, hence the names.
There is much research surrounding the positive gains for children's well being and mental health when they care for animals. The guinea pigs are housed in a large hutch and run next to the Year 6 classroom. We have Guinea Pigs as they are more easily handled (if used to it from a young age) and can be contained easily. They are also social animals, so we can safely have a group.
Year 6 are the main Guinea Pig carers - feeding, watering, cleaning out, and grooming the Guinea Pigs. They are supervised in this at all times by staff and trained in the handling and care of the pigs. Other pupils get to visit and handle the guinea pigs, under adult supervision. However, they are living creatures, and we can not control all their actions. Therefore, an agreement from parents/carers is needed before pupils can handle Guinea Pigs.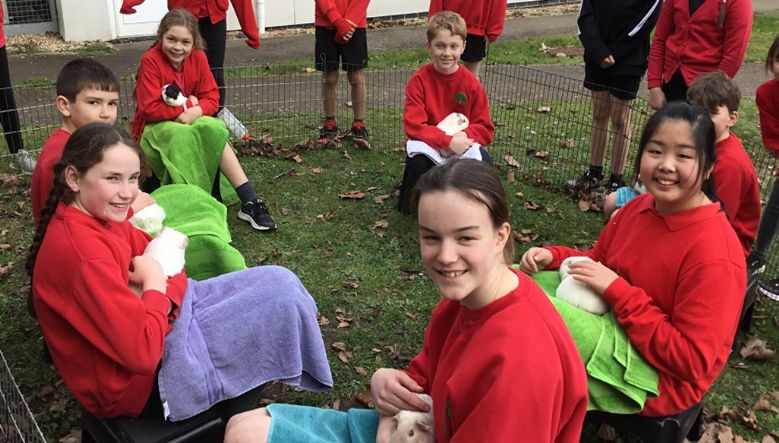 School Dog
Beech Hyde is lucky to have a visiting therapy dog called Boba. Boba belongs to Mr Nolan (Teaching Assistant) and is a trained therapy dog, experienced in coming into schools to support youngsters. Boba visits us every Friday afternoon and can be stroked, hugged and walked by pupils. Mr Nolan is with Boba at all times, and he is always on a lead. An agreement from parents/carers is needed before pupils can interact with Boba.