Community
Beech Hyde is an integral part of the local community and thrives on its partnerships with others.
Beech Hyde Primary School and Nursery is proud of the role it plays within the local community. The school was built in 1970 to serve the people of Wheathampsted and since then has seen many generations walk through its doors.
Come and visit us during our Autumn Term Open Days...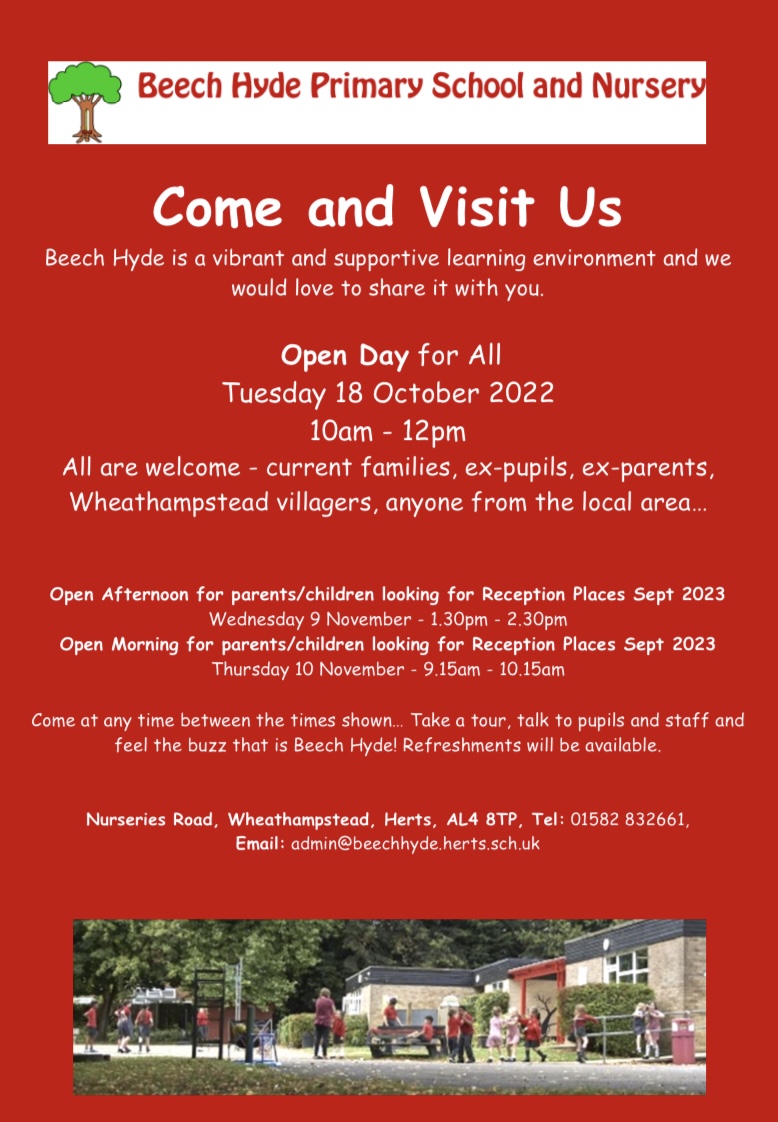 We have an active and supportive Beech Hyde Association that organise a range of events throughout the year. The Wheathampstead 10k/2k and the annual fireworks display are thoroughly enjoyed by the whole community of Wheathampstead. The site has the Wheathampsted Playgroup, WASPS and the Lamer Fields Children's Centre on its site.