Nursery
Hello and welcome to Nursery!
The police came to visit Nursery and Reception and told them all about their job and the things they need to do their job.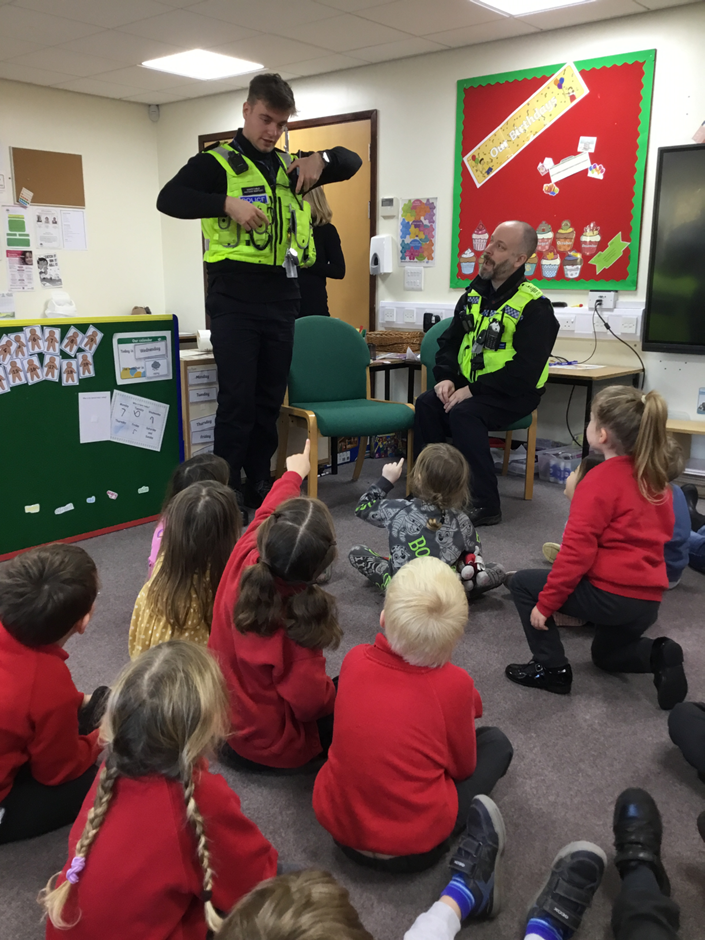 The Nursery children have enjoyed doing French with Mrs Vaile. They have been finding words to describe the weather.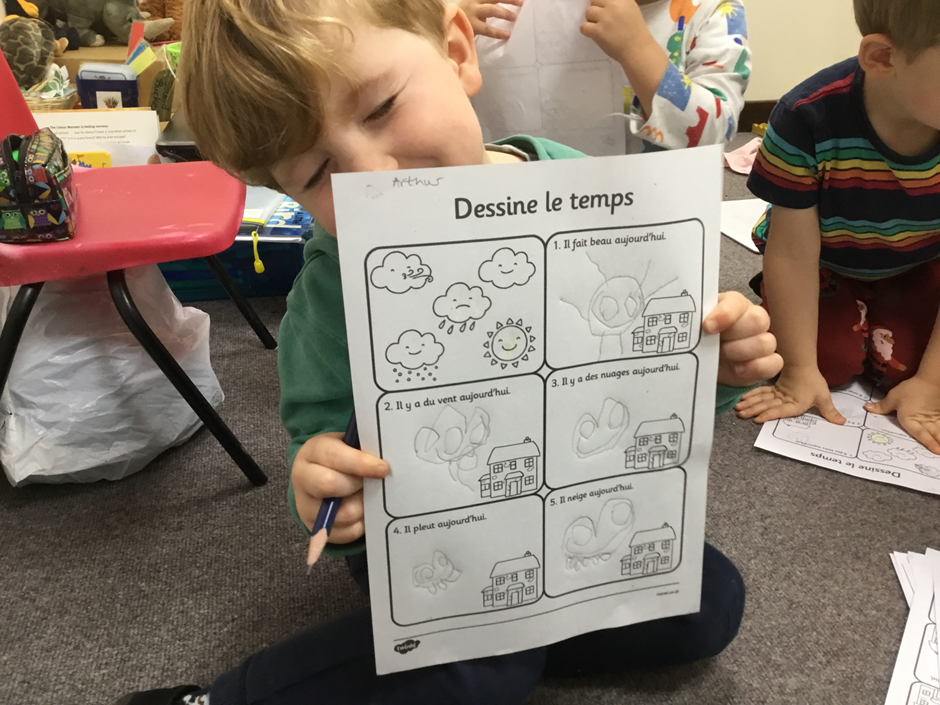 The Nursery children have created bonfire pictures.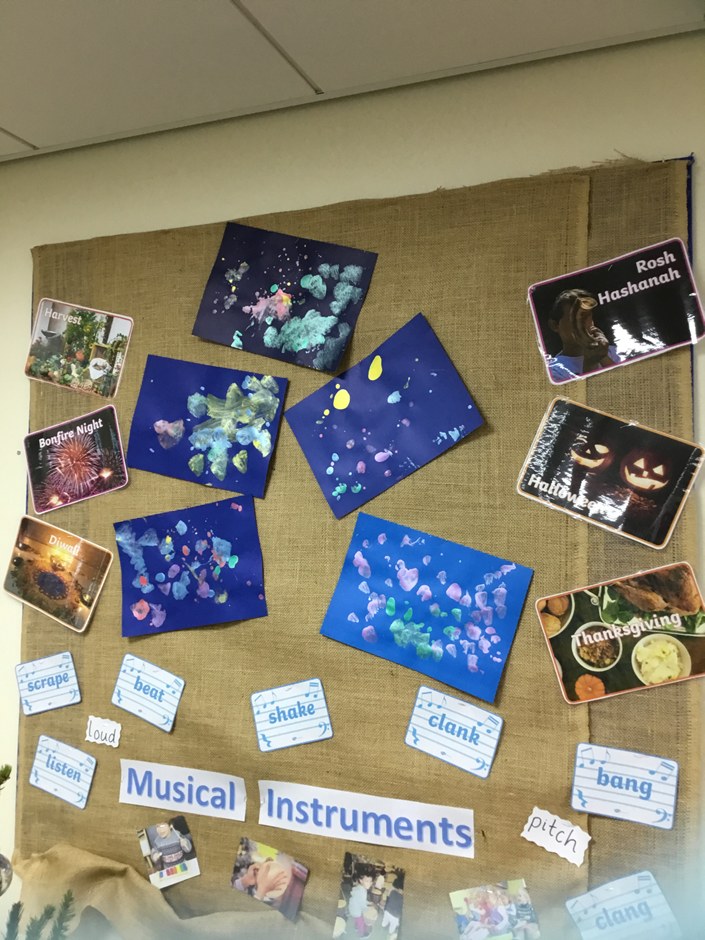 Mr Drake was helping to train the Nursery children to be elves, just in case Santa needs some help. They had to balance, deliver presents, jump down a chimney and travel over and under.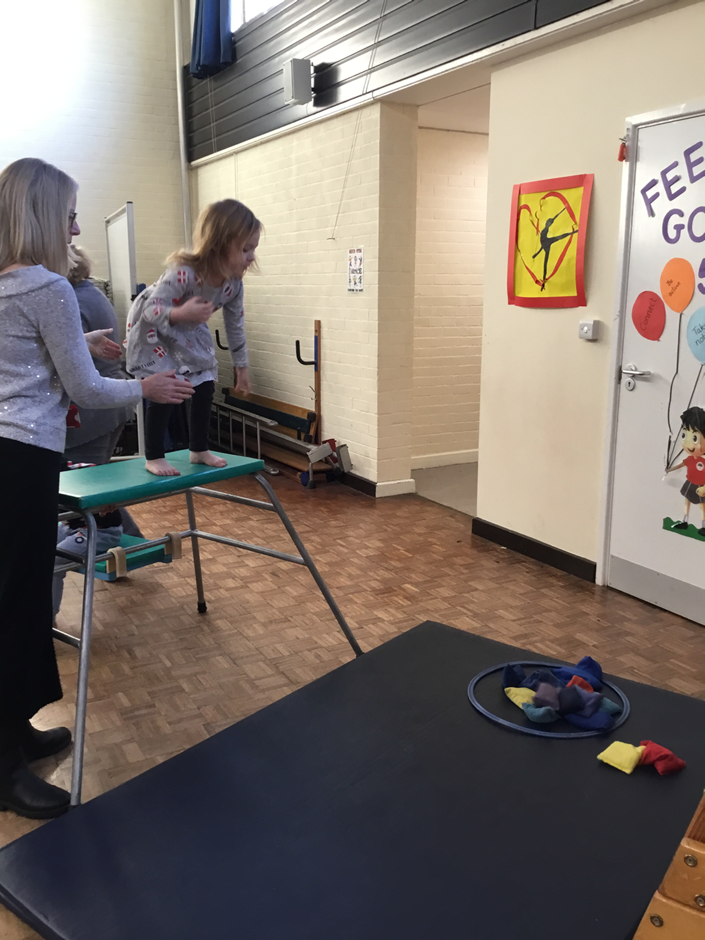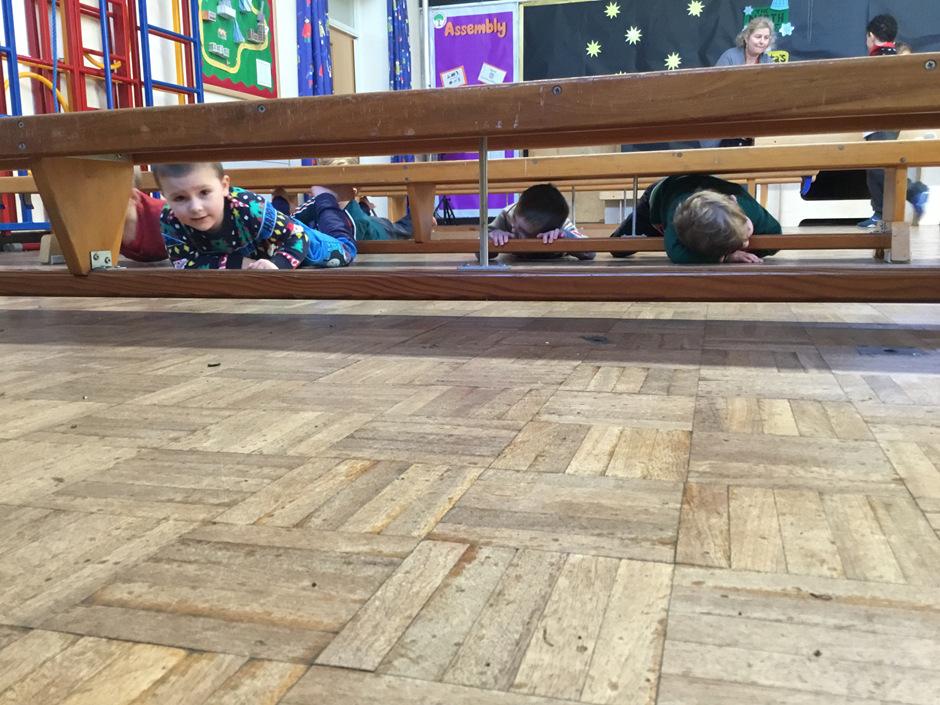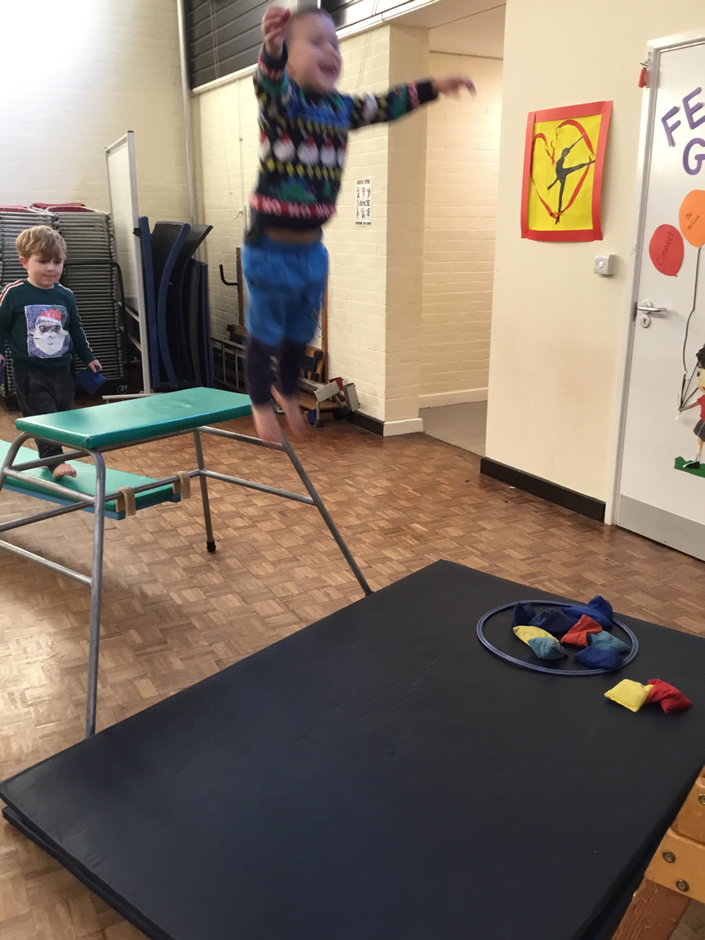 Christmas is coming to the Nursery - our tree is decorated with the children's hand made decorations.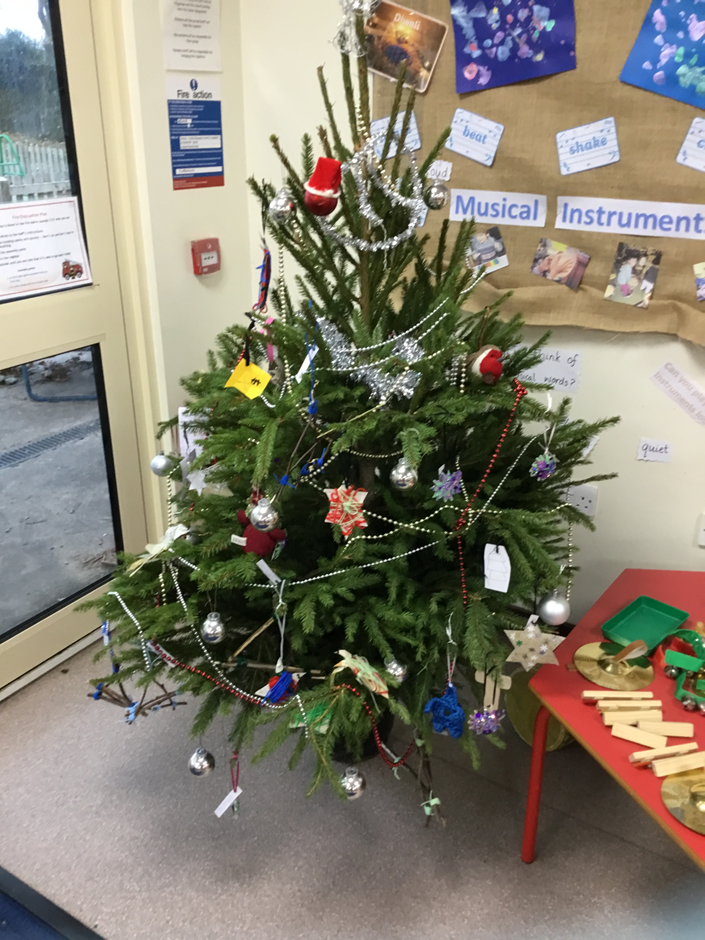 ---------------------------------------------------
The nursery children had to pick a different colour for each letter of their name. They are very proud of themselves!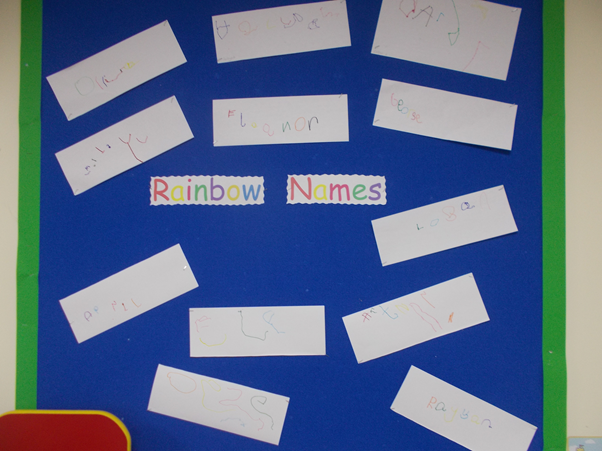 We read Rosie's Walk and made masks of the characters. We also created the route with 2D creations of the objects they pass.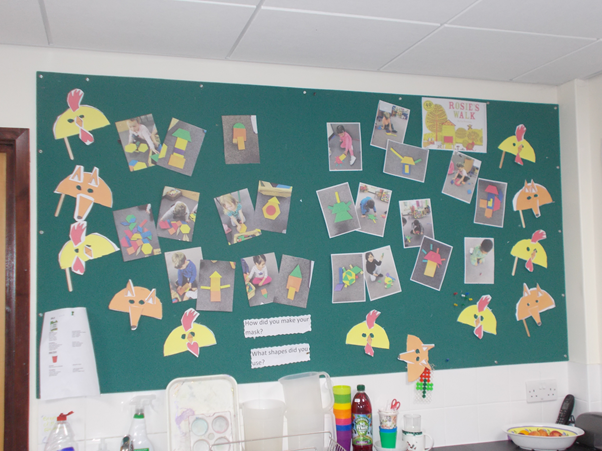 As part of Superhero Week we made superhero hand prints.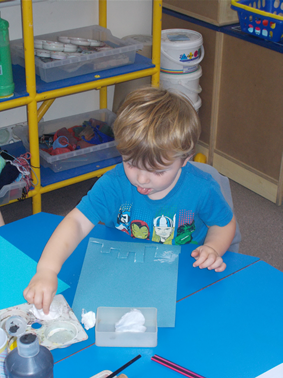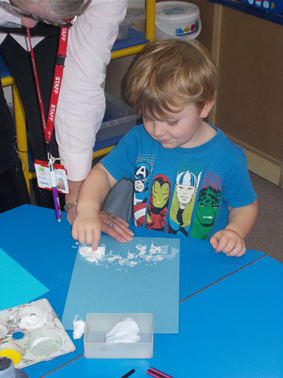 We enjoy making soup in the mud kitchen.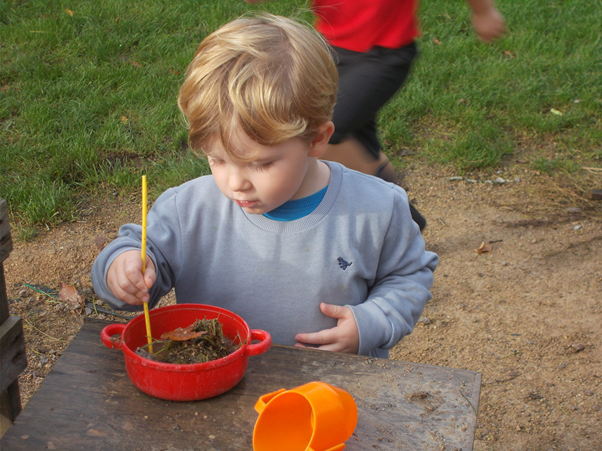 We played the bean game. In the picture below we are doing the baked bean where we go onto the floor. We also do runner bean, jumping bean and string bean!