Reception
Hello and welcome to Reception!
Autumn 1 2023
The children in Reception have settled in brilliantly and made a great start to the year.
We enjoyed painting our self-portraits.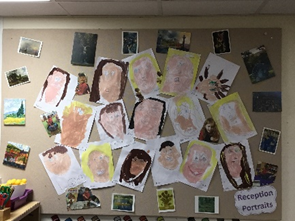 Our Reception class is called Kiwis. We enjoyed learning about kiwis and painting pictures of them.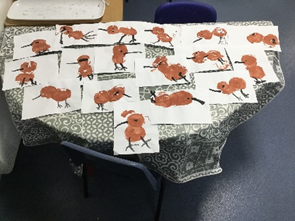 In maths, we have been practising counting using one to one correspondence.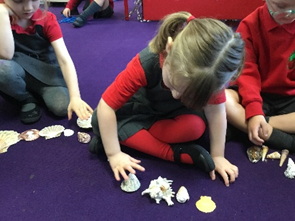 Linking to our work in maths, we made bridges to take a heavy weight and a light weight.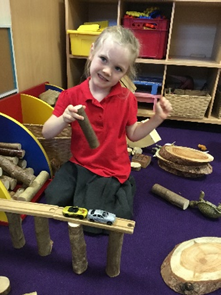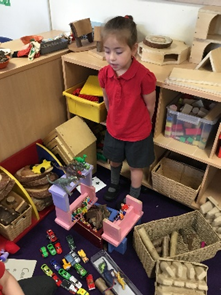 In Reception, we particularly love painting and reading!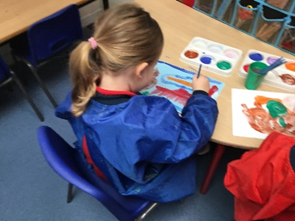 -------------------------------------------------
The children in Reception went on a school trip to St Albans Cathedral. They completed a maths trail and made their own stained glass windows.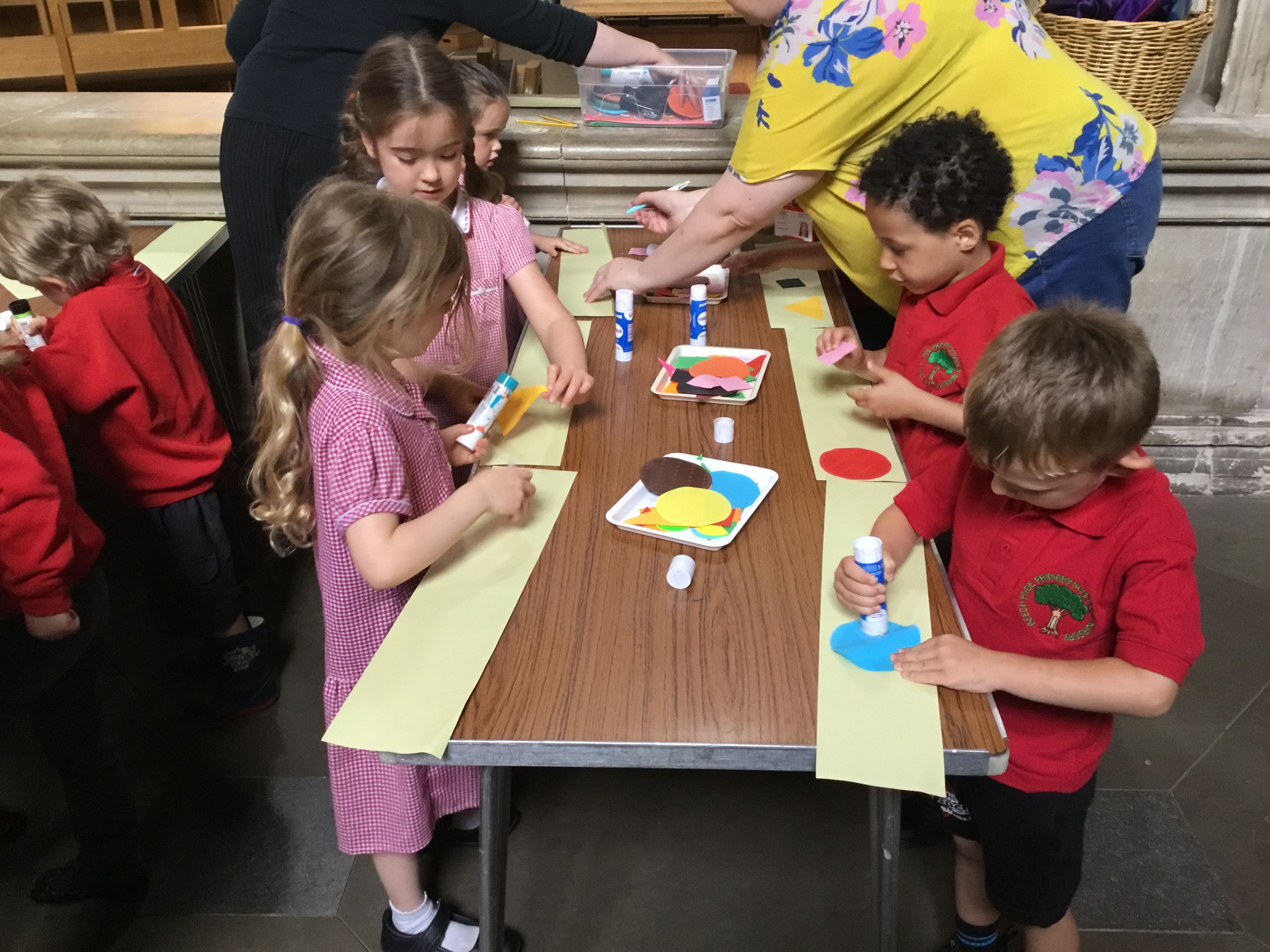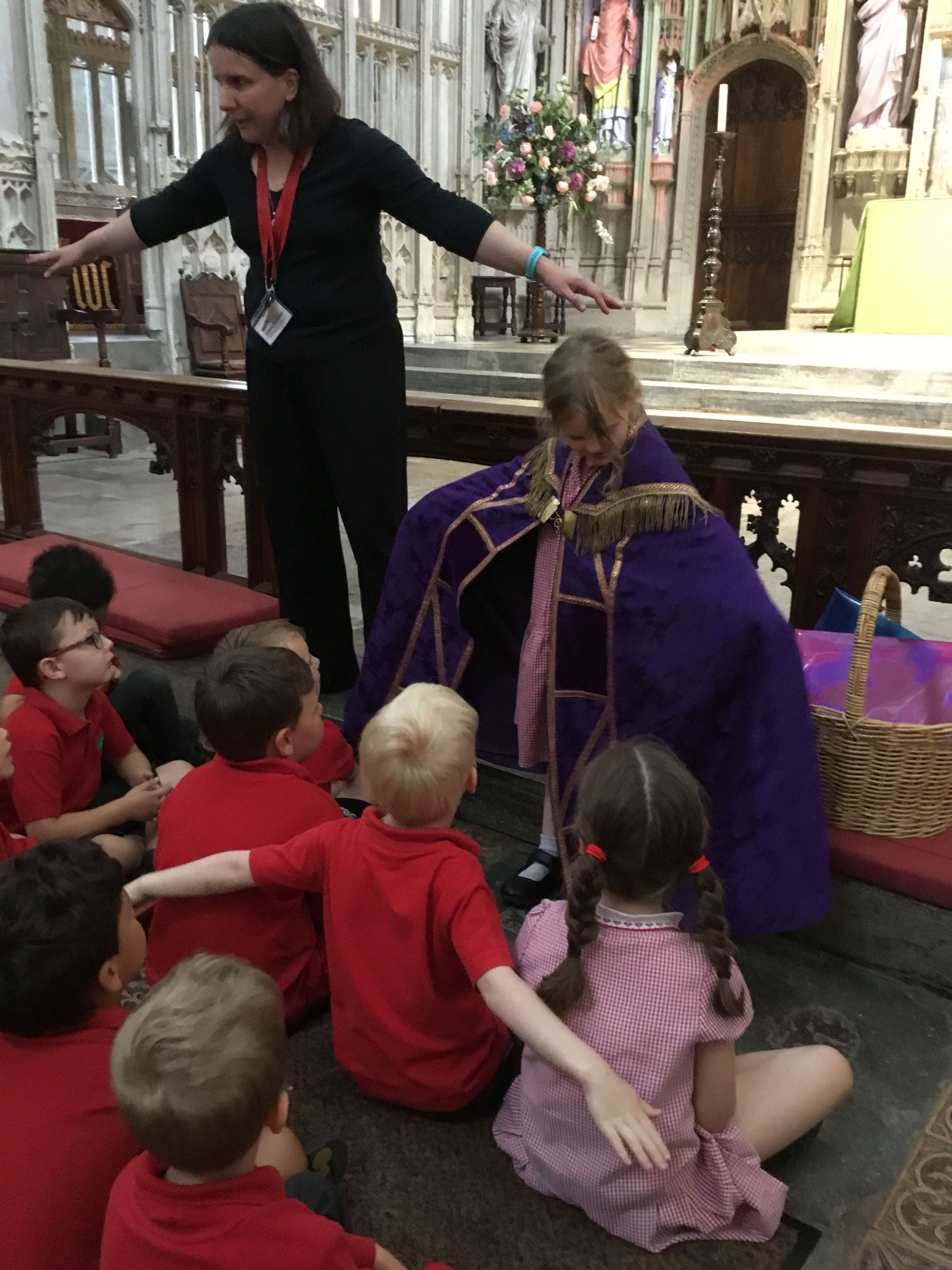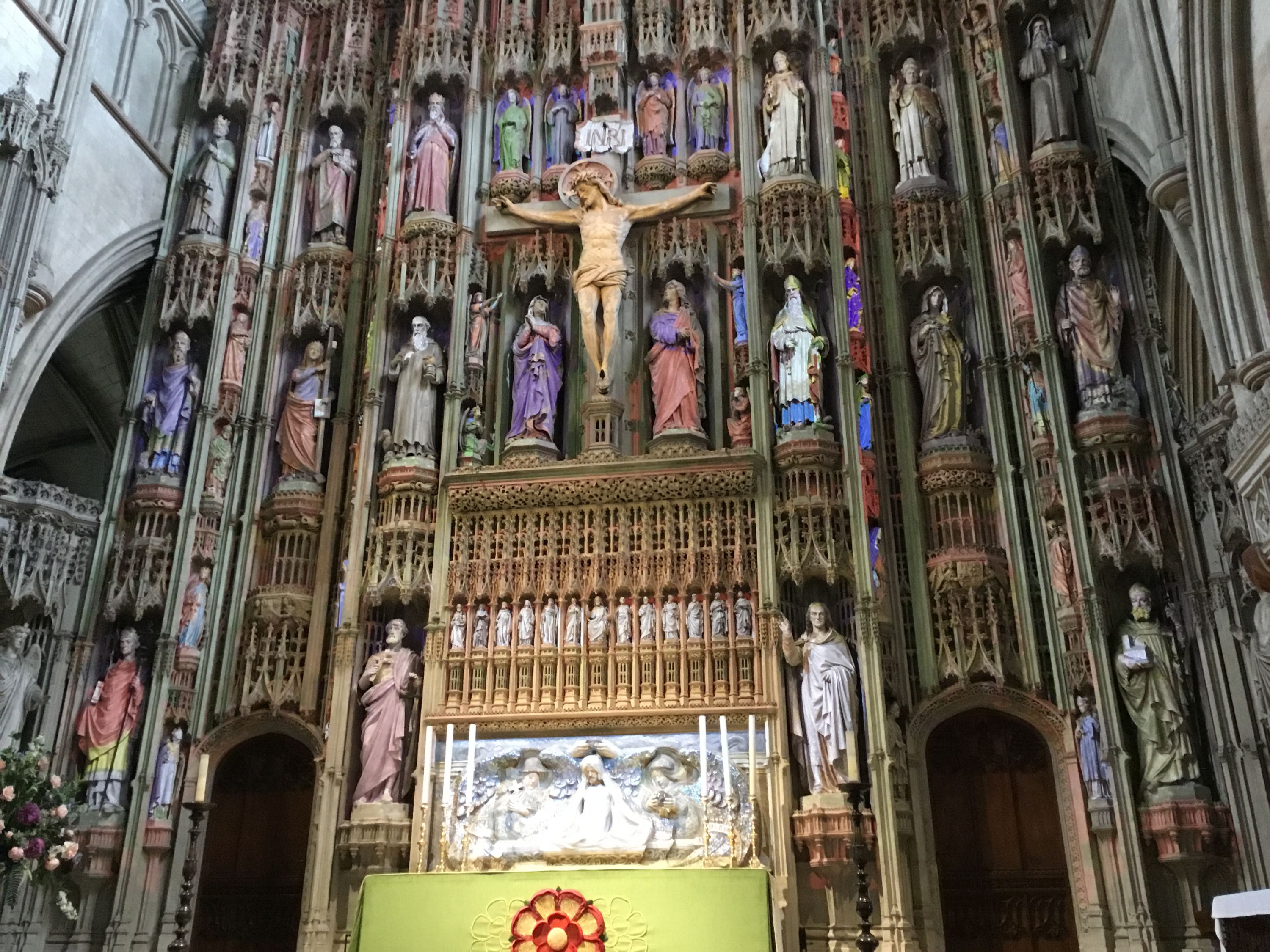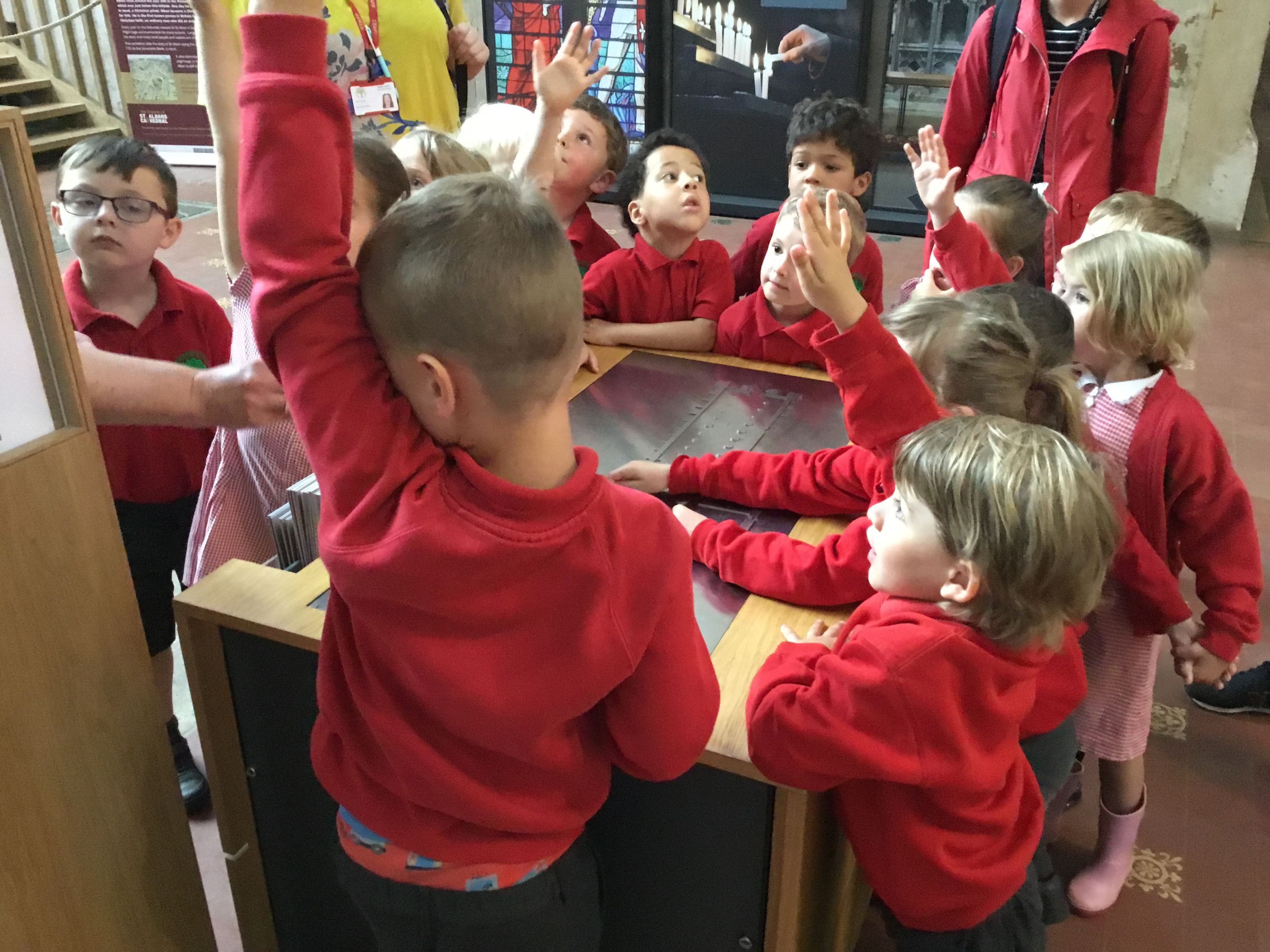 Reception thoroughly enjoyed taking part in a Drama For All workshop - they had lots of fun!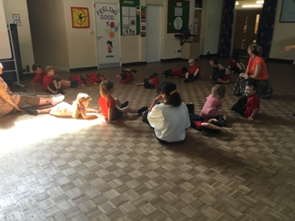 As part of Unique Week at Beech Hyde, Reception made an enormous paper chain, choosing coloured paper that represented their skin colour to make their face.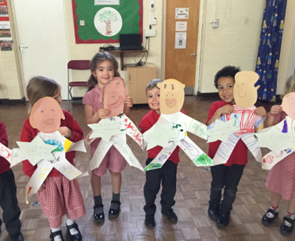 -------------------------------------------------
In maths we have been using tens frames to show 10 and some more.
The children were given an amount of objects in a box, they had to estimate the amount and then used tens frames to find the exact amount.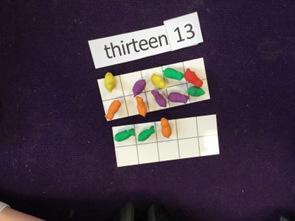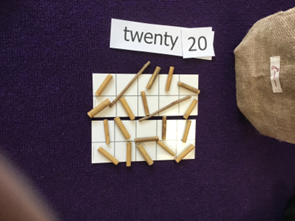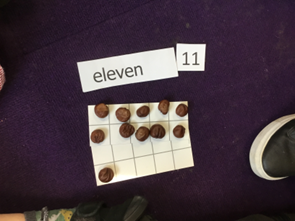 We created string and paper faces, labelled them and then thought about the senses they used.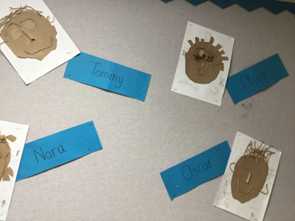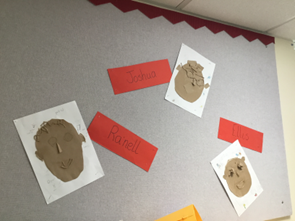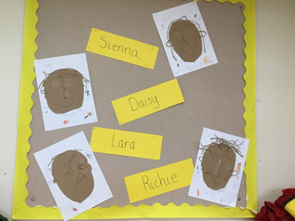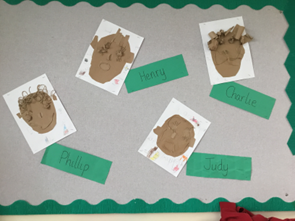 Alien discovery - we made a maths alien using dice, described our alien, named it, made the alien a spaceship and created a planet for it to live on.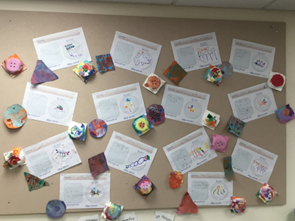 During child initiated learning, the children worked together to create a city with vehicles for dinosaurs and an obstacle course. Great examples of Team Bee in action!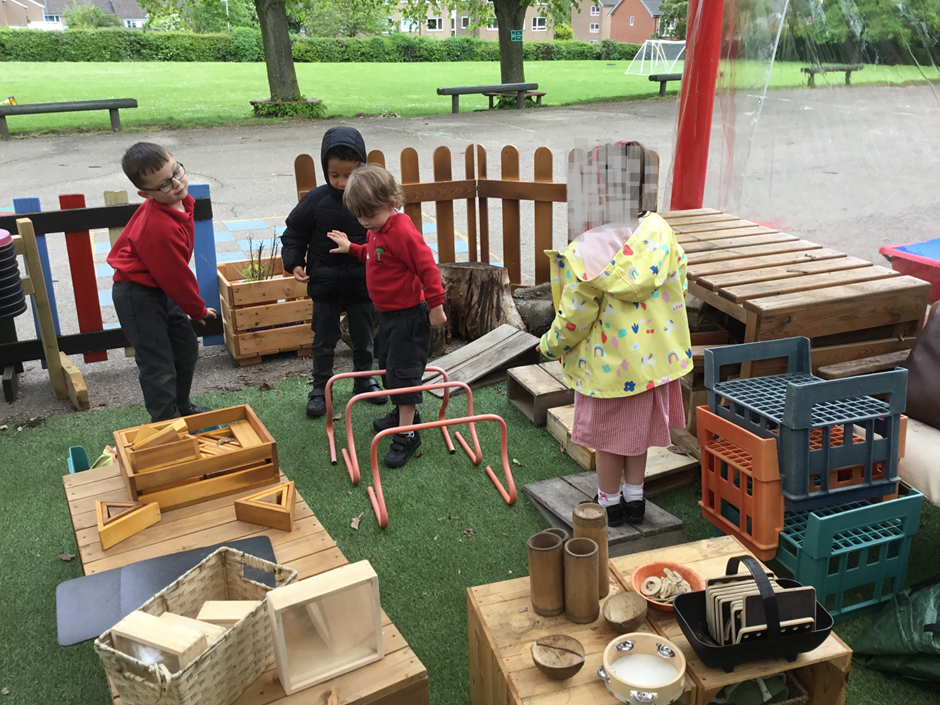 The children designed super crowns to celebrate the coronation.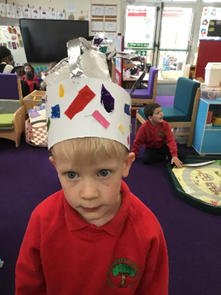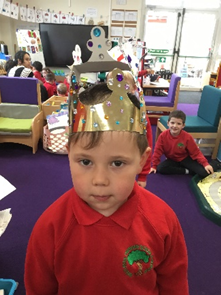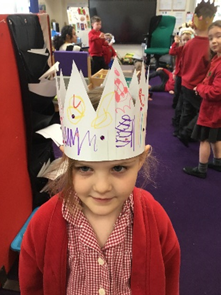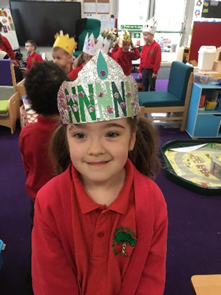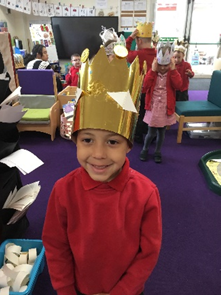 The children used strings of cotton reels to count how many on each string and to find out which string had more.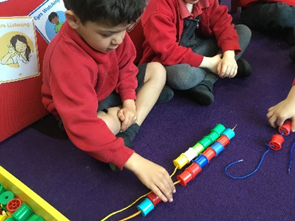 -------------------------------------------------
In partners, we created pictures of different environments - the rainforest, rice fields, desert, tundra, ocean and grasslands
.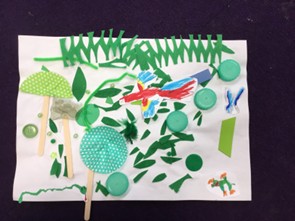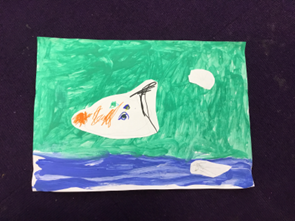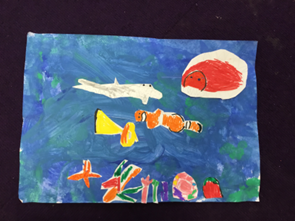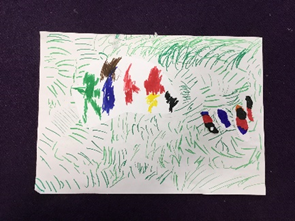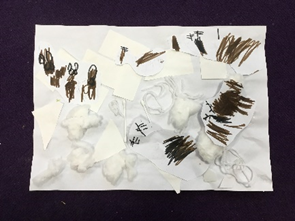 We made potions using a range of materials, tweezers and pipettes. I wonder what the potion will do?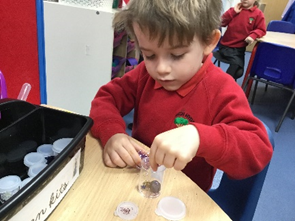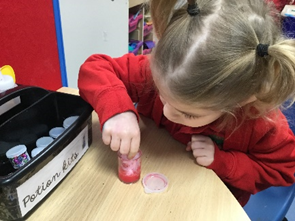 Every Monday we have a secret reader visiting our class. On the first day we had Mr Field come and he read 'Harry and the Dinosaurs Go Raah!'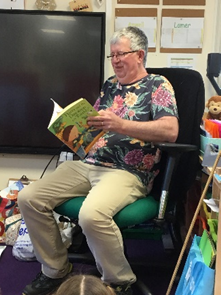 We have created story sticks in Reception using materials that help to tell our story.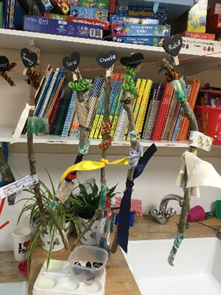 ------------------------------------------------
More new equipment has arrived under our canopy which we are exploring and thoroughly enjoying. A huge thanks to the BHA!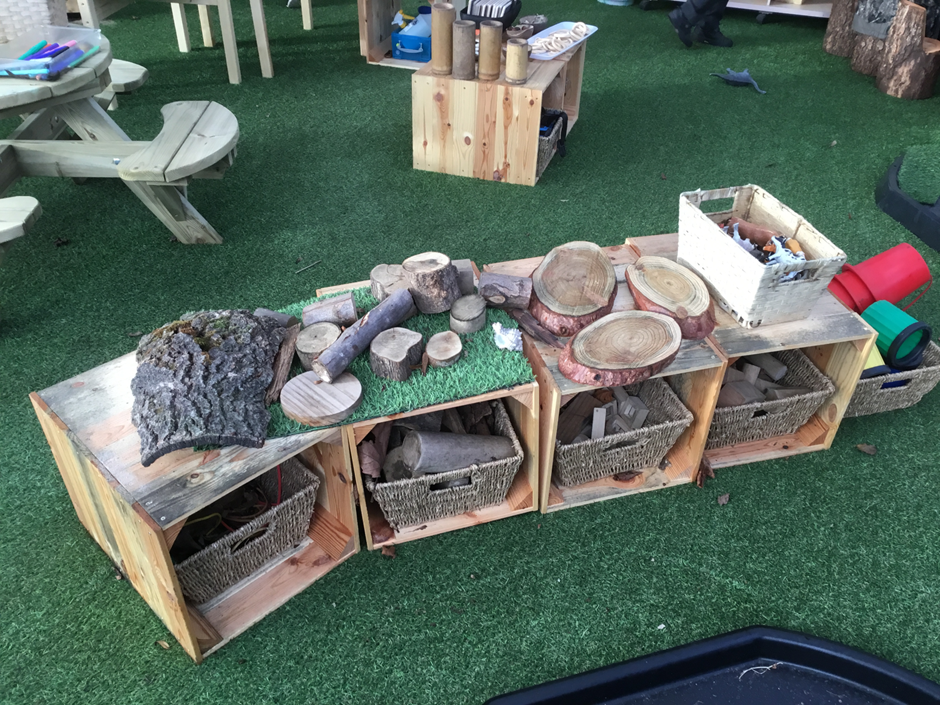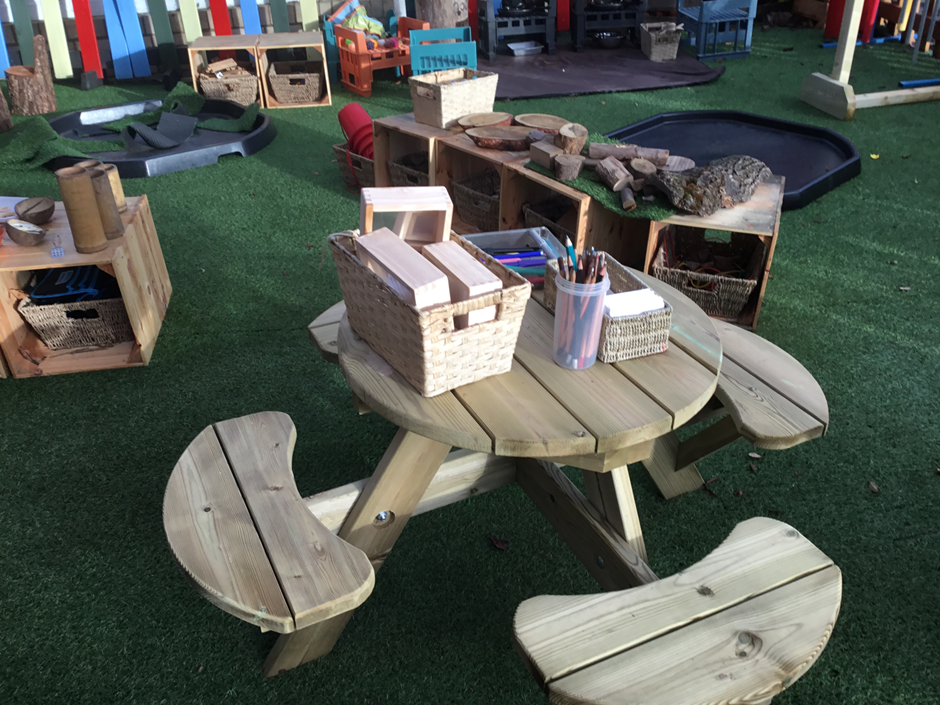 We had a letter from Mr Gumpy who went to the Rainforest. He needed us to think of animals that can come down the boat in the Amazon. Henry created a crocodile, but he must not snap.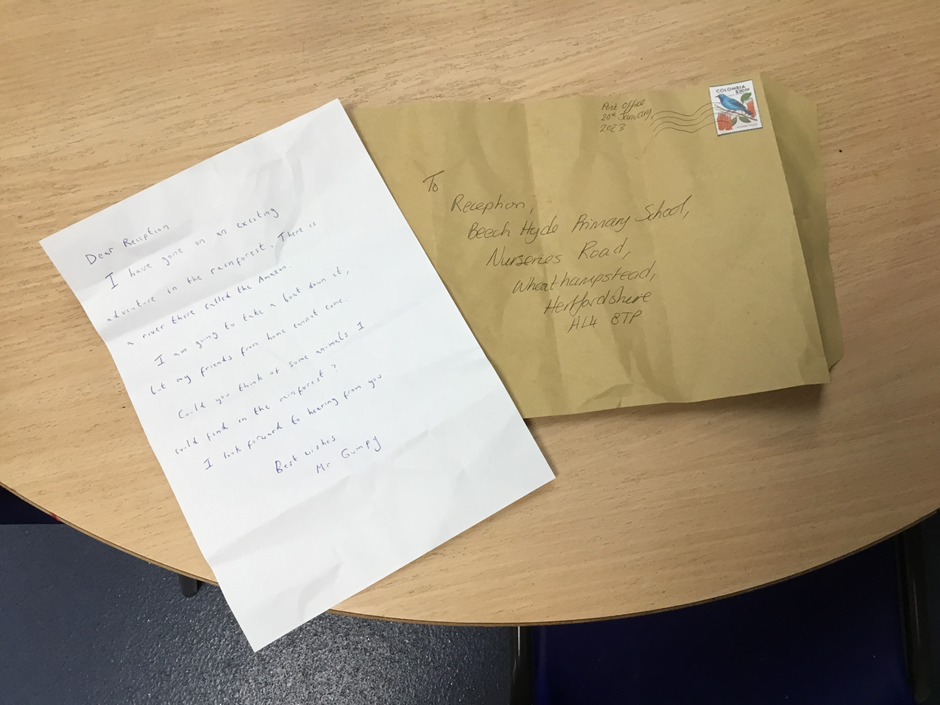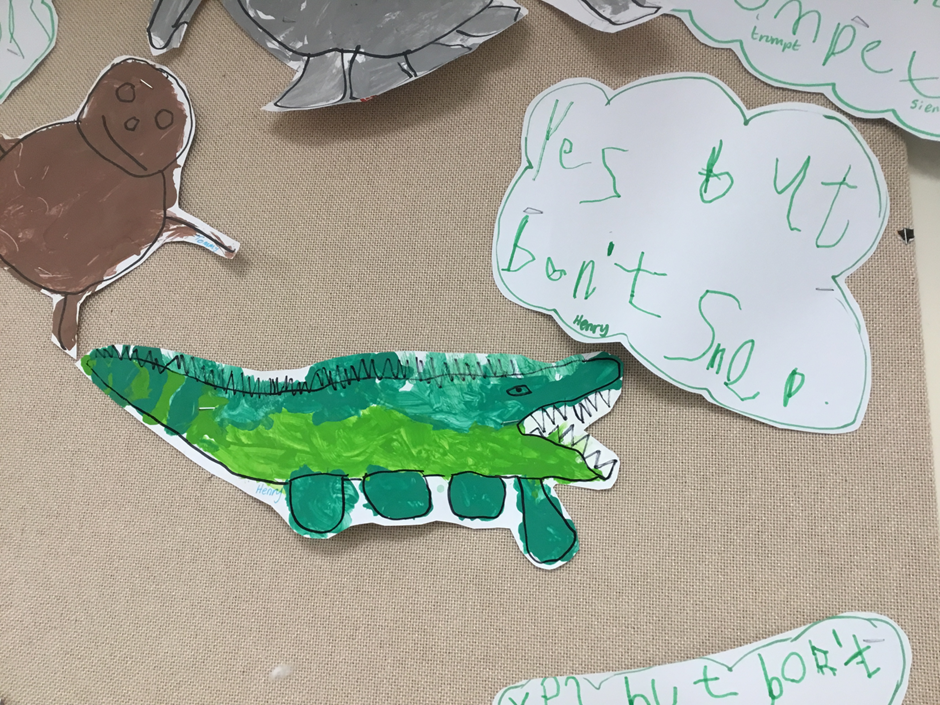 We explored more, less and equals using tangerines. Then, as we ate them we used subtraction.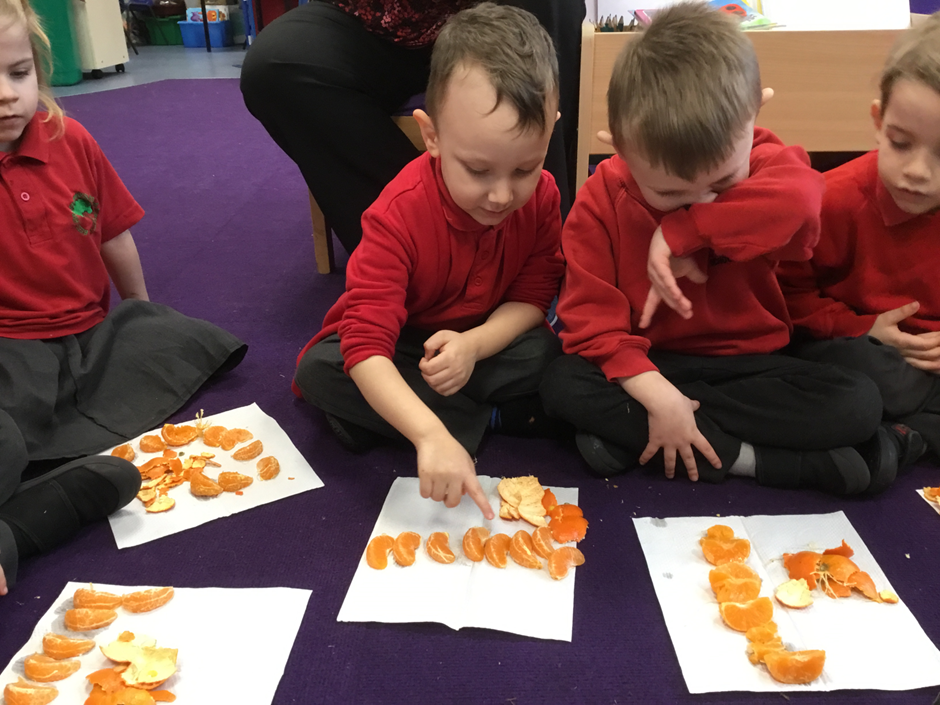 -------------------------------------------------
In Reception, we have been carefully counting in maths using one to one correspondence. The children point to each object and count to find out how many they have.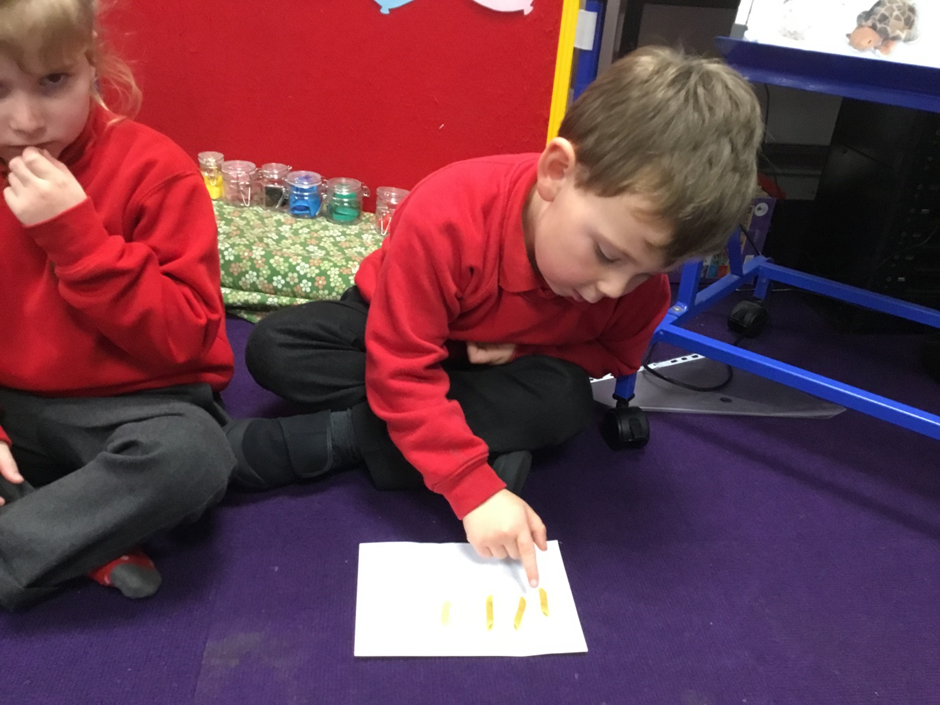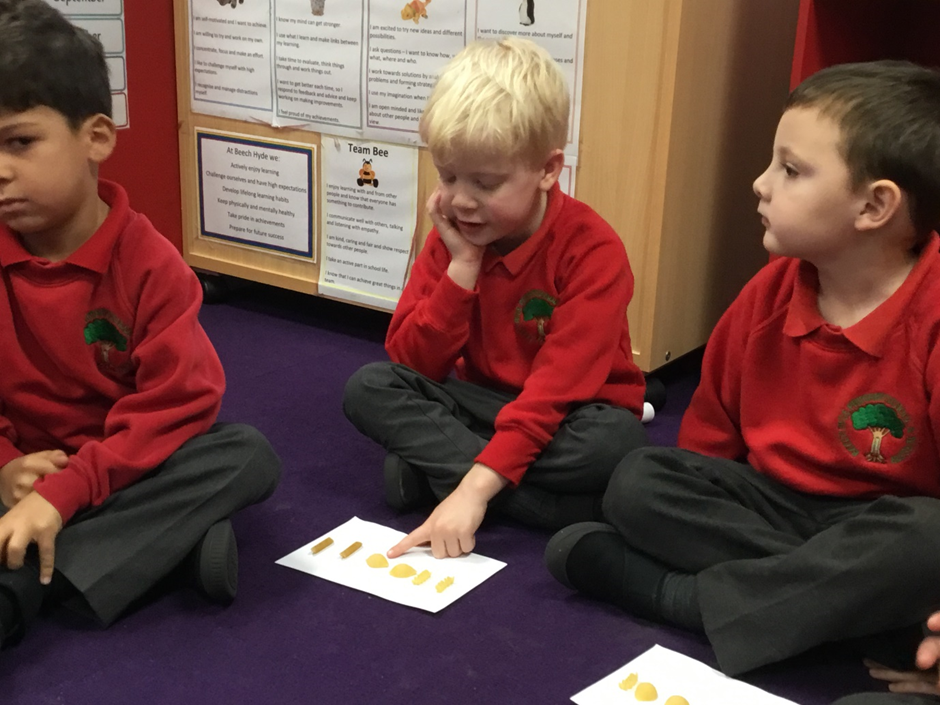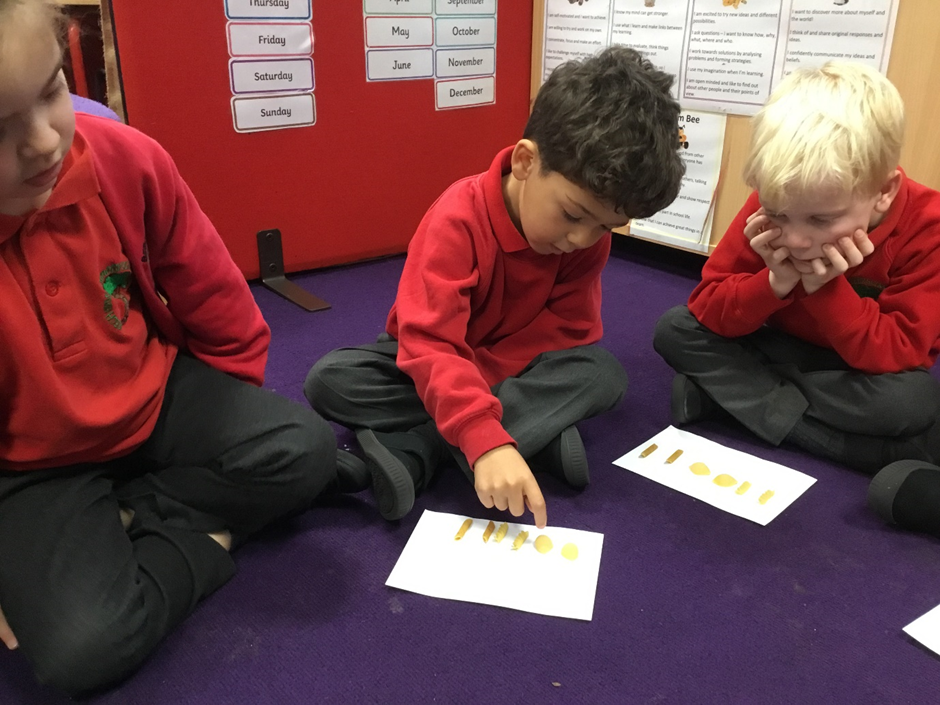 The Reception children have been loving fun French Friday. They have learnt a variety of fruit and vegetables and use these words during their snack time. They are also able to say how they are feeling in different ways, by responding to the question - Ca va? (How are you?) They made feelings flash cards and even practised their writing in French. They are hearing lots of instructional language which they are beginning to understand and respond to such as Lavez les mains (Wash hands) Levez-vous (Stand up) and Ecoutez. (Listen)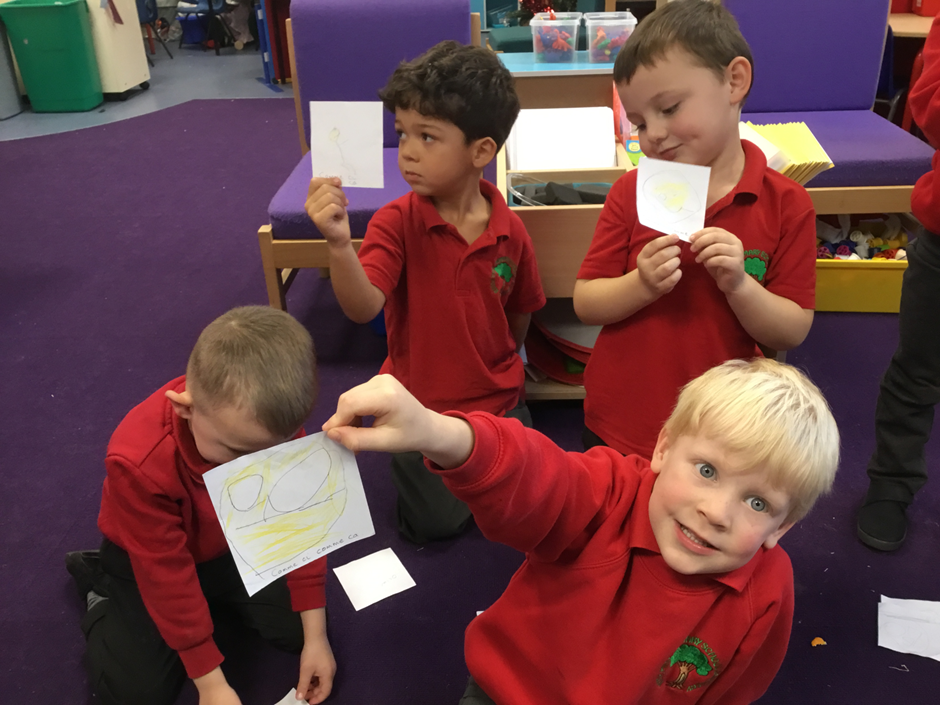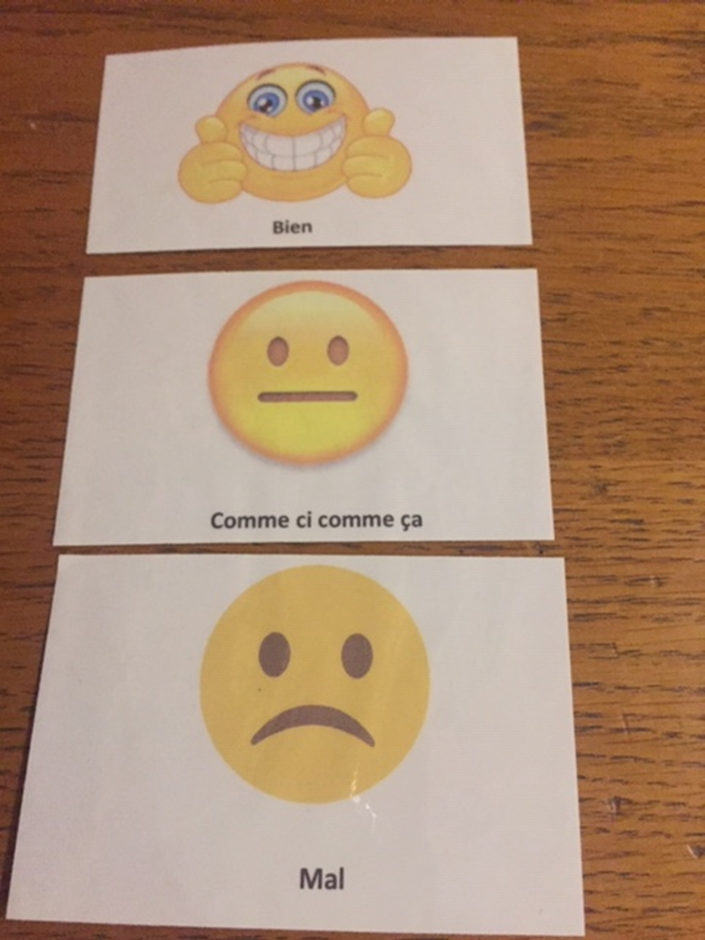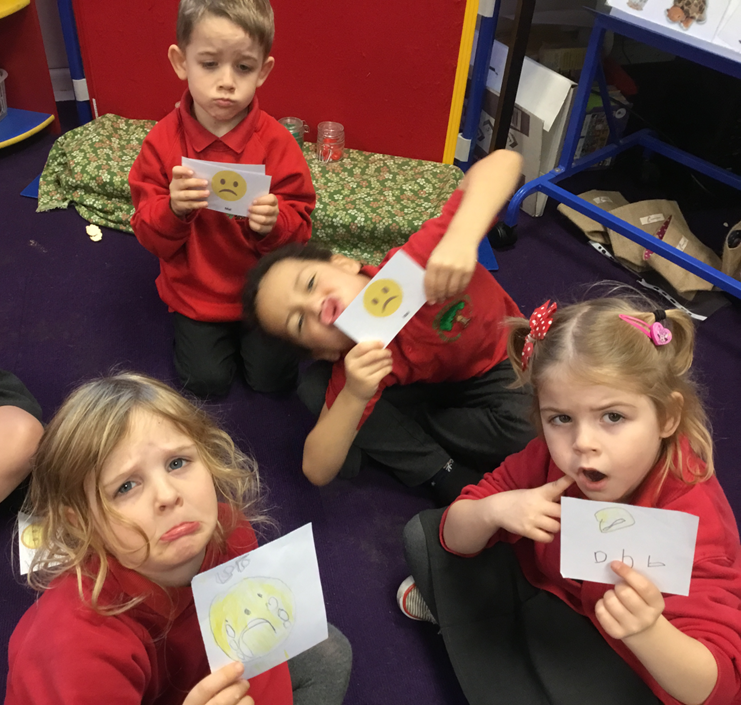 During our PE lesson, we were being trained to be elves for Santa. We had to learn how to roll, balance, climb, deliver parcels and jump down chimneys.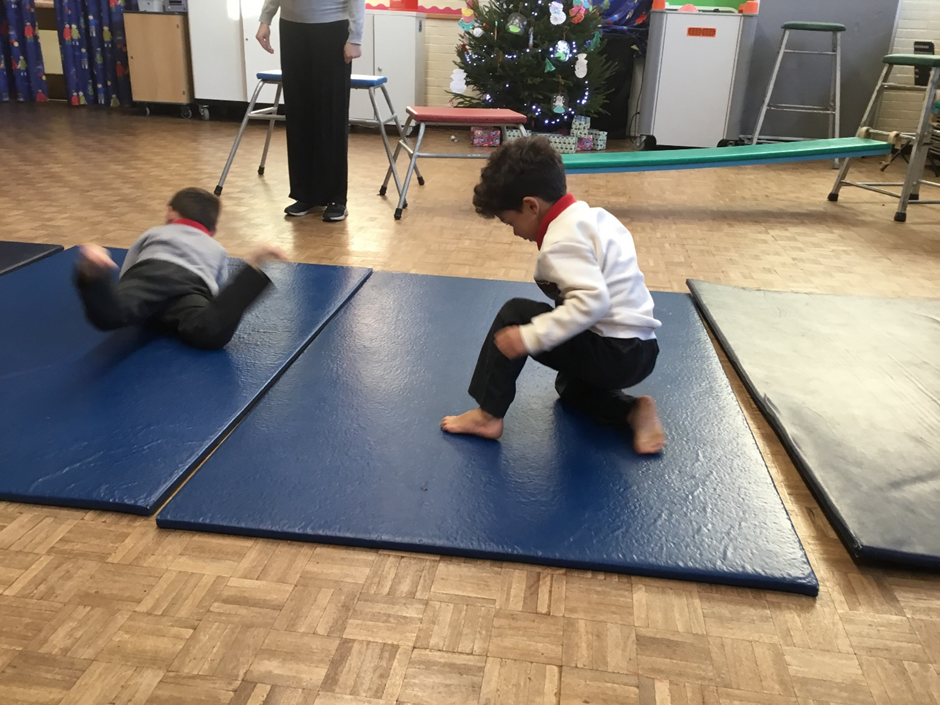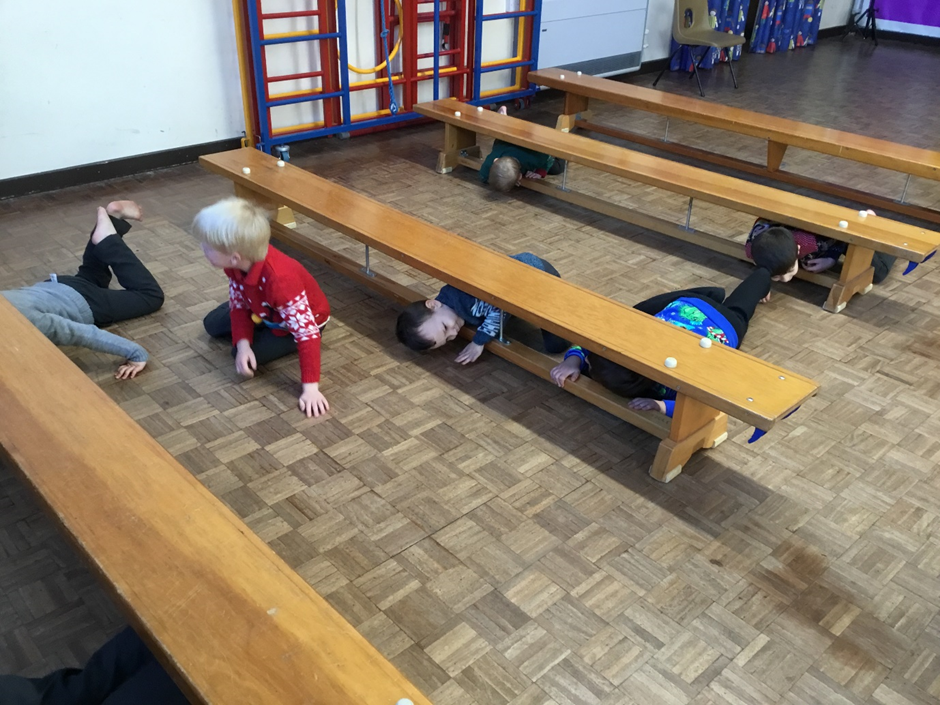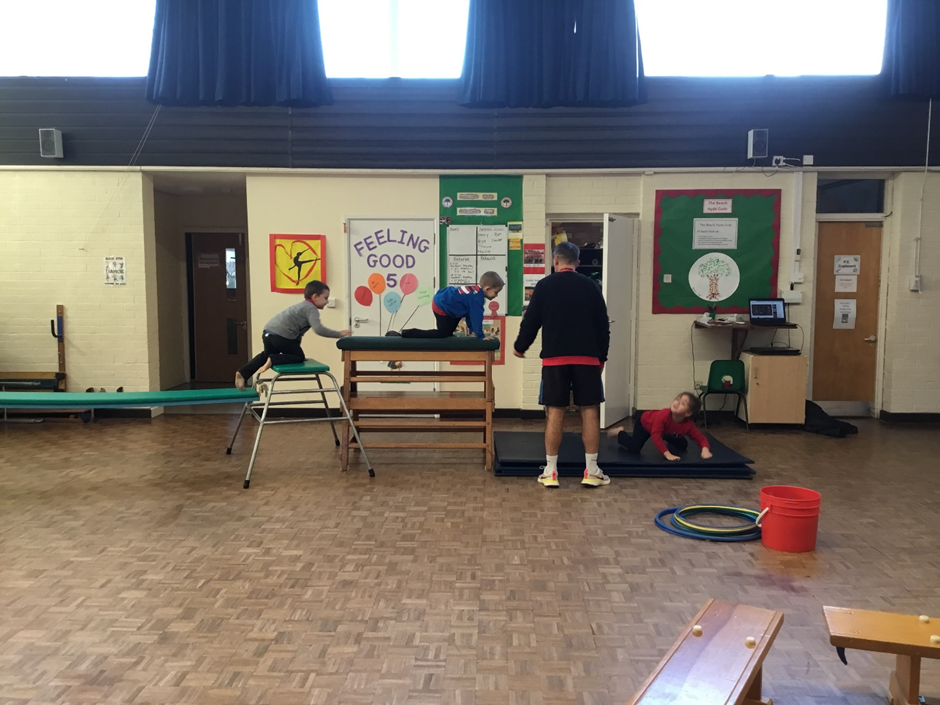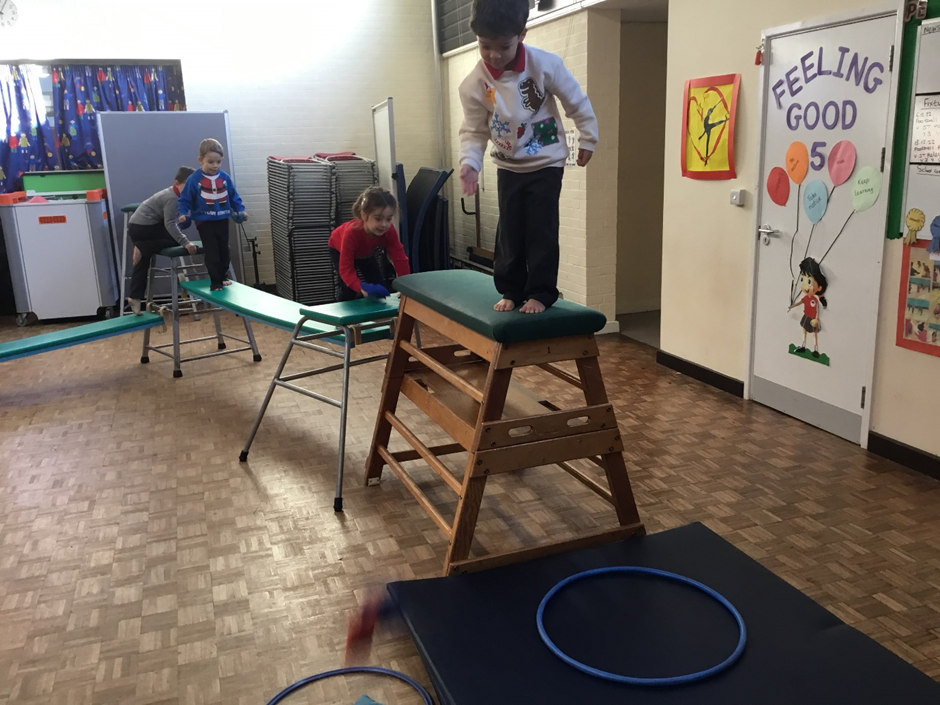 ---------------------------------------------------
Reception are very excited at the moment. They have new outdoor equipment and they cannot wait to explore it!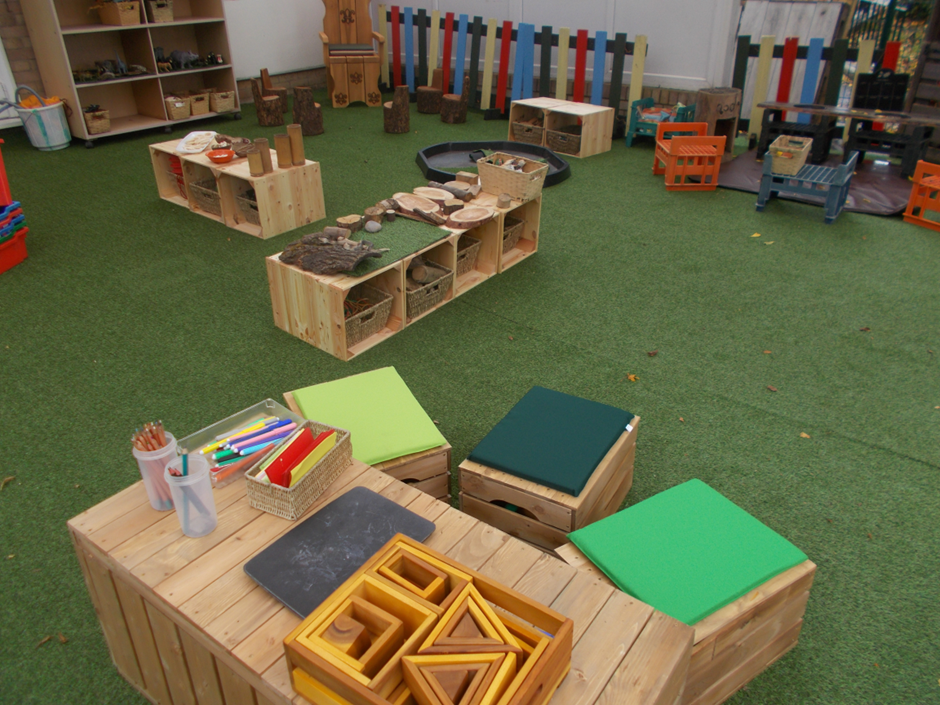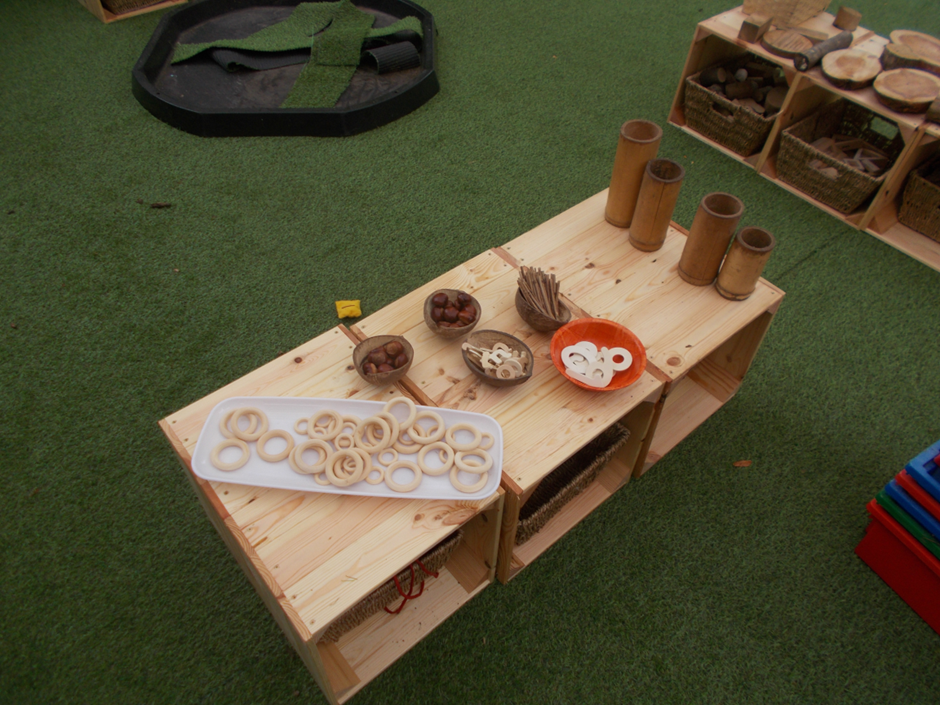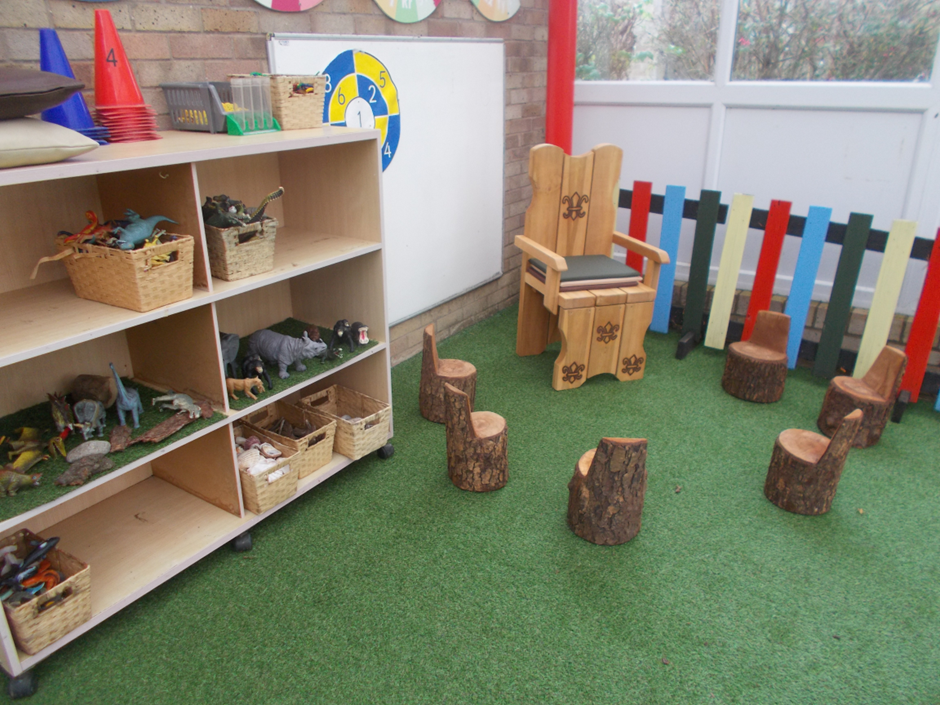 Reception spent a few weeks getting to know other adults around school. They interviewed them, took a photo and then painted the portraits.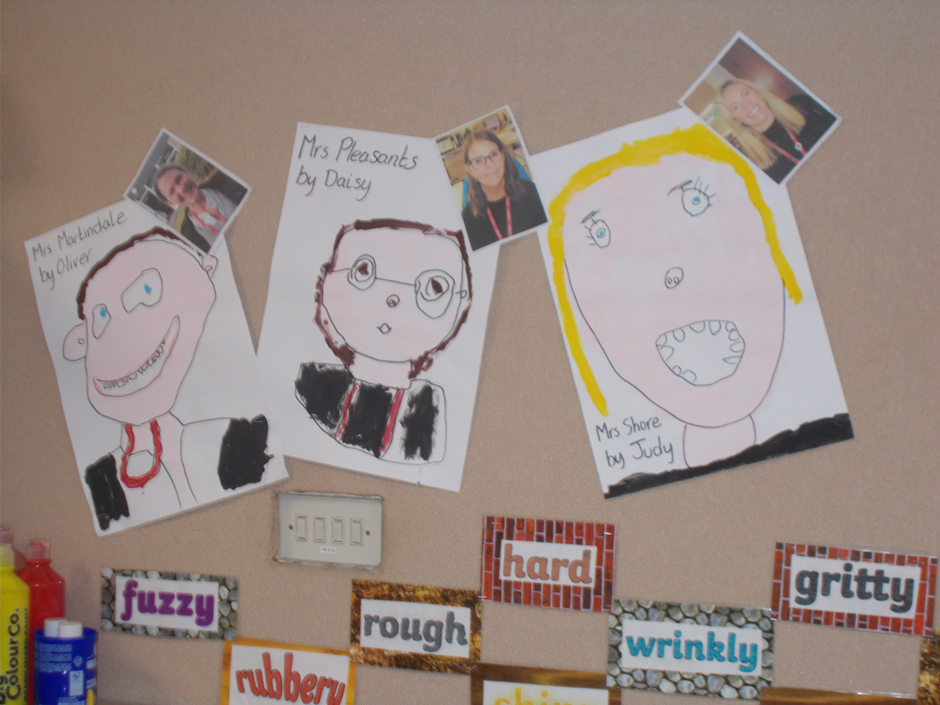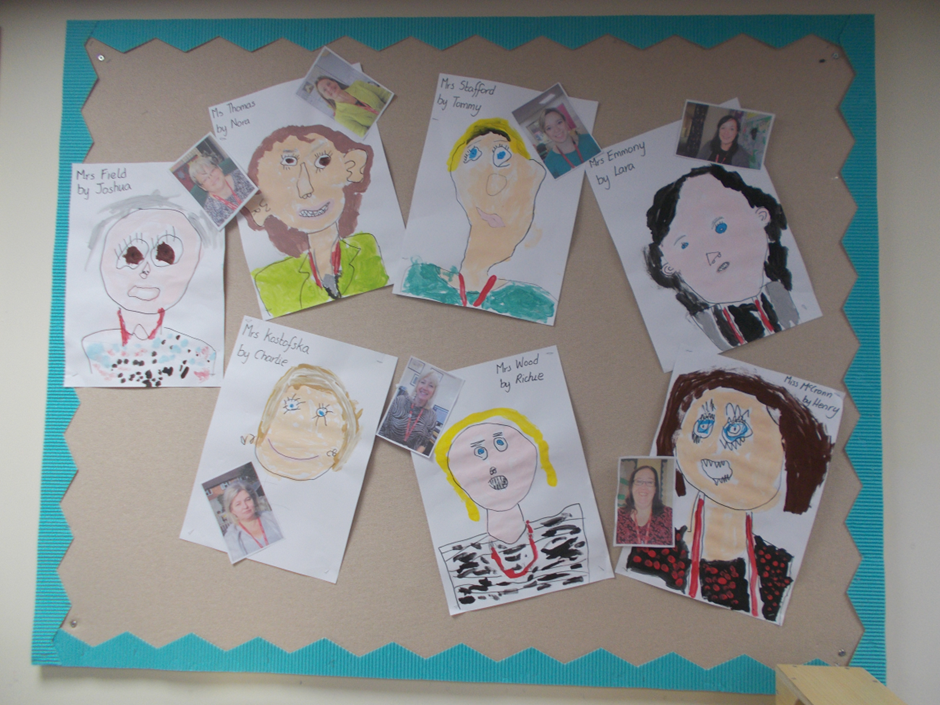 In maths, we have been exploring the word 'comparing'. We have enjoyed investigating 'heavier' and 'lighter'.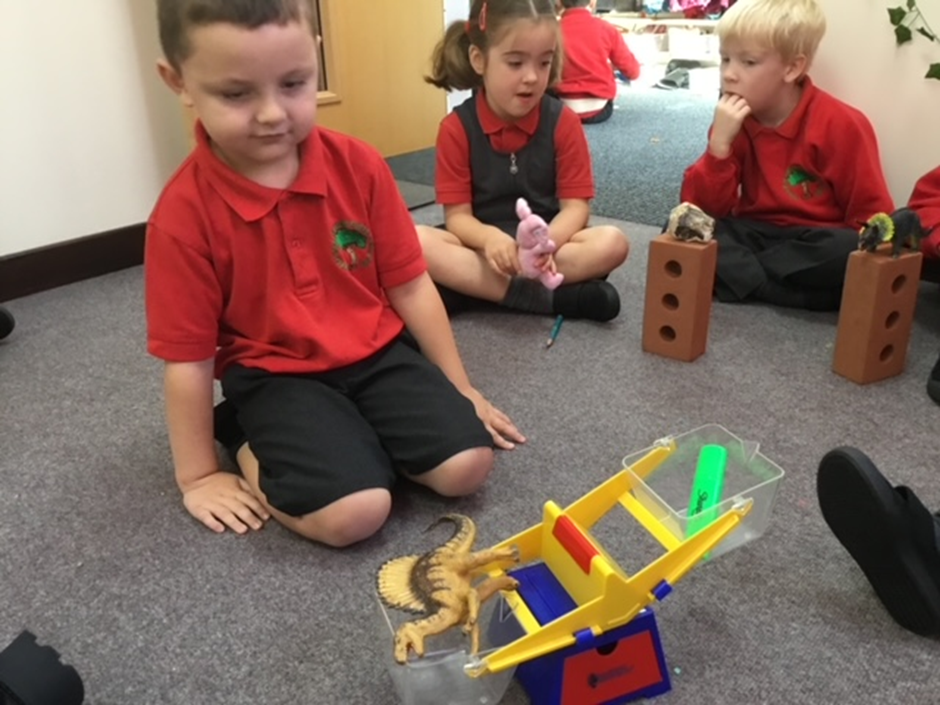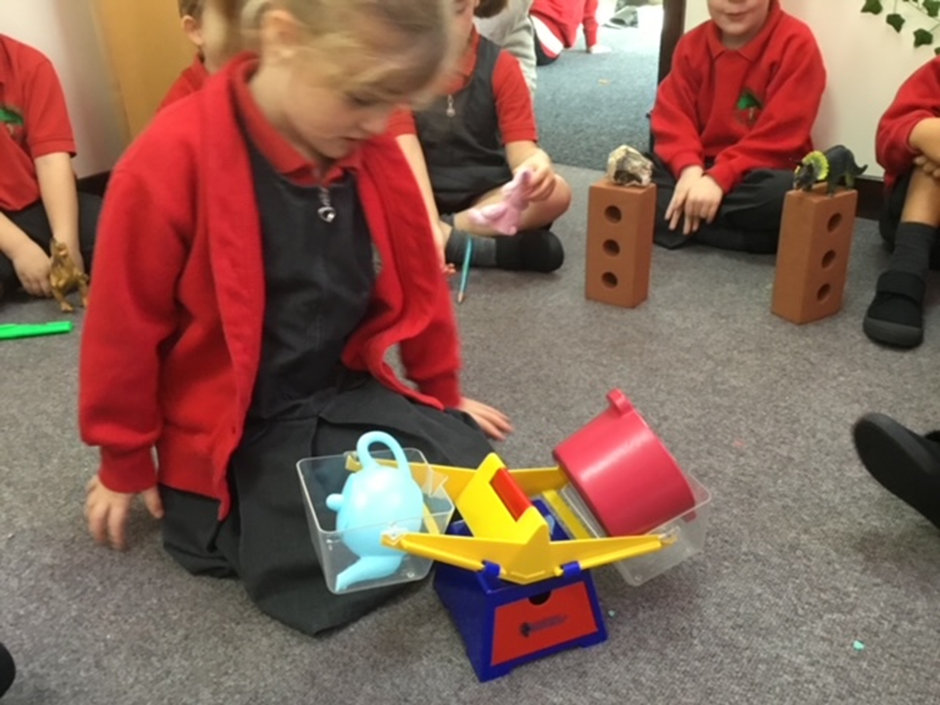 The children have enjoyed exploring the art area. This is an amazing rocket!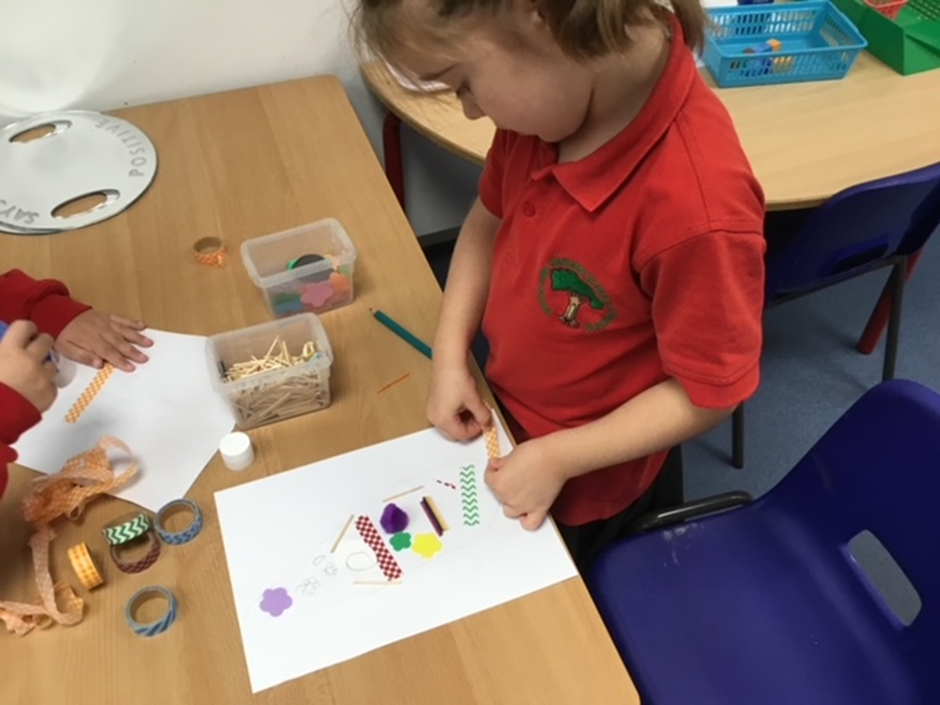 There are superheroes about in our playground -we are all getting ready for superhero week.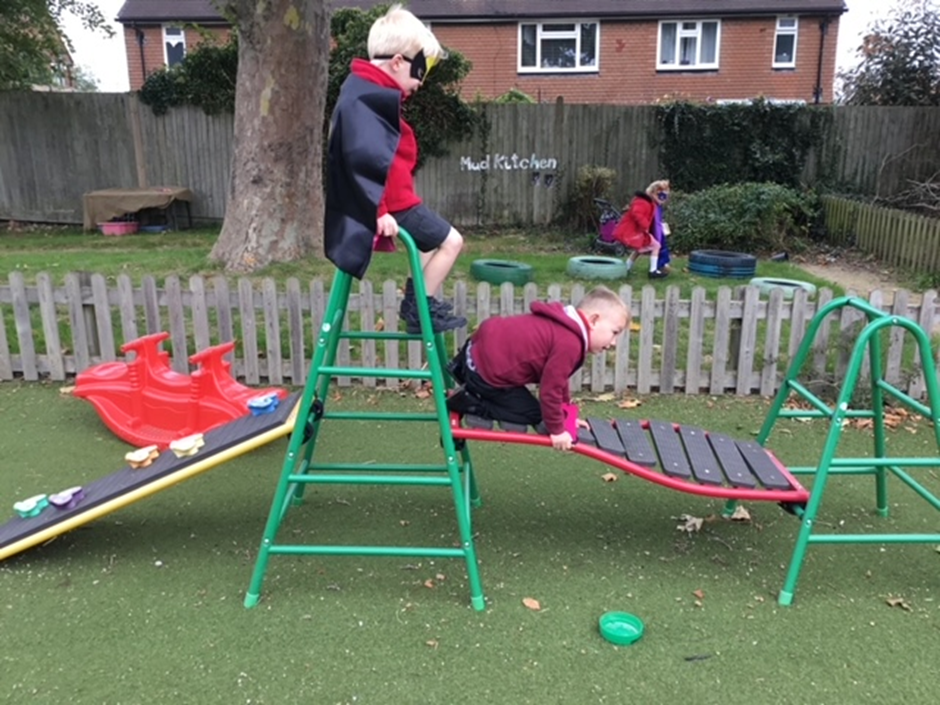 We have been practising writing the word 'ten' in our Little Wandle phonics lessons. These children completed this task independently.