Why Work at Beech Hyde
Beech Hyde is part of ATLAS Multi Academy Trust. We are committed to finding the best talent to work within our schools.
Working at Beech Hyde is exceptionally rewarding. We are a nurturing, vibrant school where the children are at the centre of everything we do. We strive to achieve the very best in learning and in who we are. Please click here to view our current vacancies, or to join our Talent Pool, where we would be delighted to hear from you and make contact when a suitable vacancy arises.
Hear from some of our amazing staff below as to why they think Beech Hyde is such a special place to work: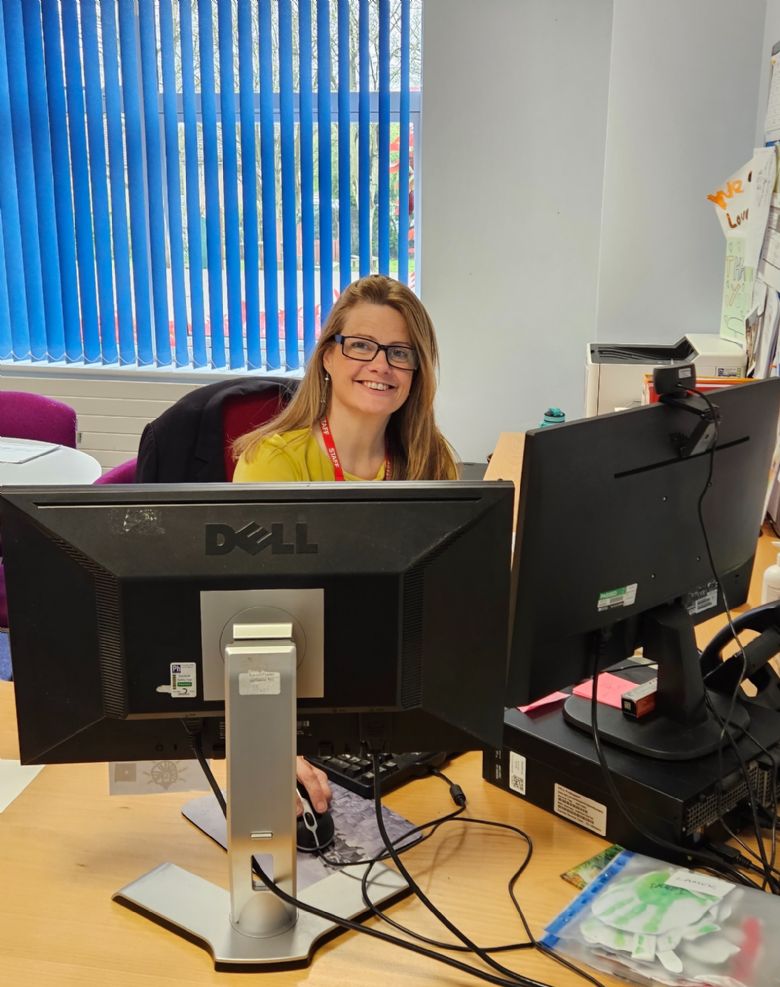 My name is Karen Thomas and I am Headteacher here at Beech Hyde. I have worked in education my whole life, and I now have the privilege of leading the school, on a daily basis and into the future. I am responsible for ensuring that all the children are safe, happy, well taught and are given opportunities that excite and engage them.
I have worked at Beech Hyde since September 2022, but for ATLAS at its Lead school, STAGS, for 8 years previously. I came to Beech Hyde originally on secondment and was only meant to stay for 2 terms, but I quickly felt very much at home here and loved the friendly and community based atmosphere. Beech Hyde has both a keen care for one another and desire for fun. We strive for the very best in our learning and in who we are, I love that the children here at Beech Hyde are at the centre of everything we do.
Every day is different here - it can be spending time with children in class, out on the playground, meeting with staff or parents, teaching or dealing with unexpected excitement! Everyday I look forward to the look on a child's face when they experience something for the first time, or master a concept that has eluded them. That look always makes the hard work worth it. It is the staff here at Beech Hyde that really makes our school - their loyalty and willingness to go above and beyond to give our children the very best is something I value every day.
Ms K Thomas
---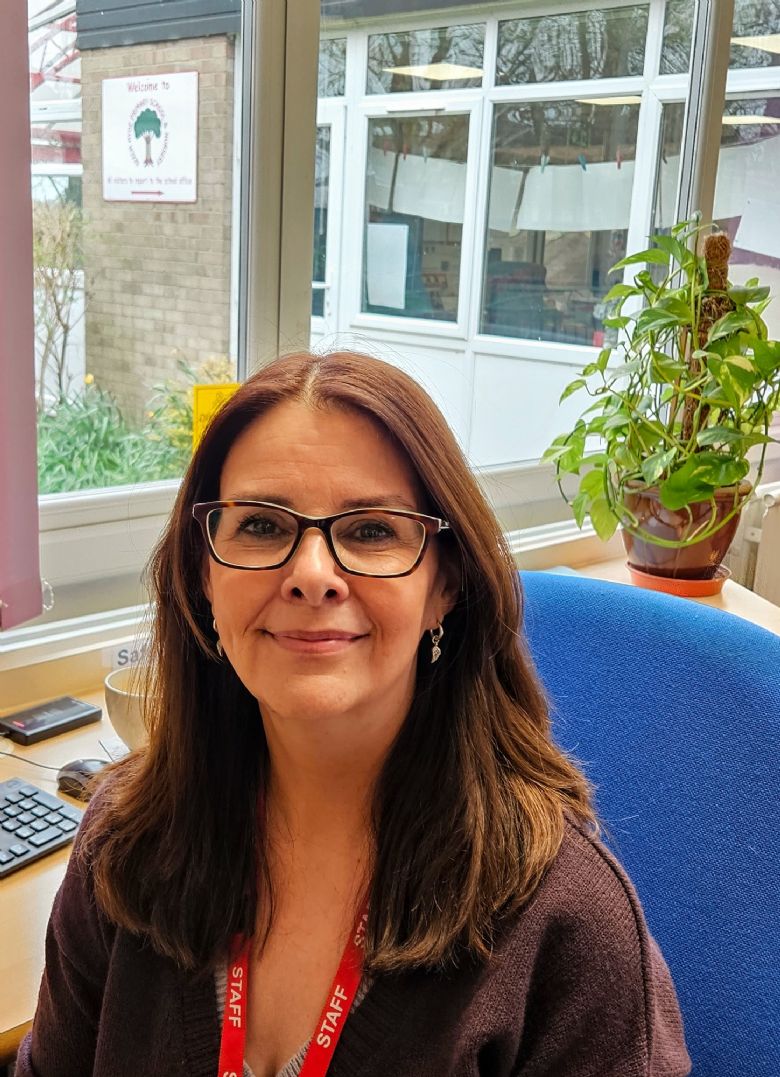 As Office Administrator here at Beech Hyde, I deal with the clerical administration required for the running of the school, i.e. trip organisation, attendance reporting, lunch ordering and payments etc. I worked at Beech Hyde from 2013-2018, returning in 2021. Every day my tasks change, but there are two main things I do every day; ordering school lunches (very important!) and attendance.
I previously worked as a Project Manager where tasks were generally planned in advance. This role requires me to be a lot more flexible and reactive to emerging situations.

Our school has a kind and supportive atmosphere - that was one of the reasons I chose this school for my children to attend. Working in this school office is very fast-paced, so having this supportive environment is key. Staff rely on each other and support each other. Every day is different, and I love that it is such a varied role.
Mrs h pleasants
---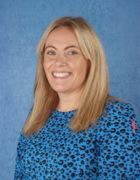 I am a Year 5 Teacher - PSHE and Mental Health Lead. My role is to provide a safe, happy and fun learning environment which enables children to flourish academically, socially and emotionally. I have worked here at Beech Hyde for nearly 6 years – I came for half a term and never left!
The first time I walked into Beech Hyde (as a prospective parent), it had an atmosphere that I wanted my children to be part of. As a teacher, it still has that 'feel' many years down the line!
There is no such thing as an average day in a primary school - that is why I love the job! I look forward to seeing the children grow and develop during their time at Beech Hyde.
Ours is a warm, friendly school - it feels like a family!
Mrs J Shore
---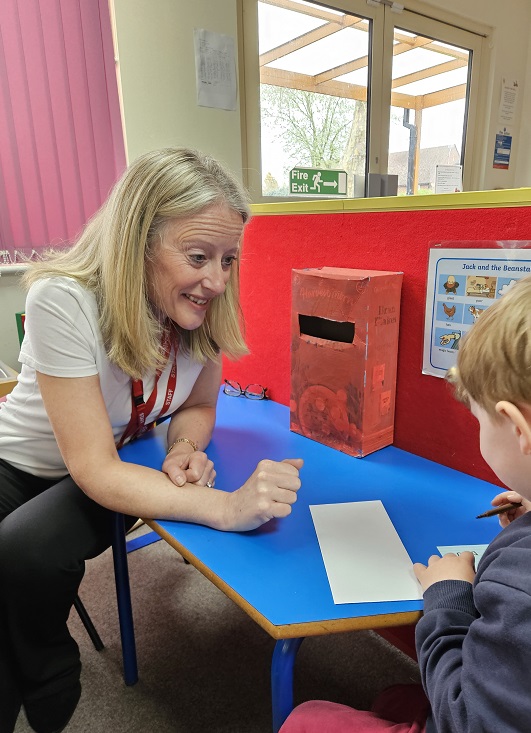 My name is Julia Vaile and I am the Nursery Class Teacher. My role is to plan and teach the Beech Hyde Early Years Curriculum to the Nursery children and to support and nurture each individual child so that they reach their full potential. I have worked at this school for around five years in a variety of roles, my children came to this school and I live in the village. As a result, I have known a lot of the teachers, support staff and msa's over the years. After my youngest child left the school, I was asked if I wanted to apply for a French teaching role by one of the teachers. I became the French lead then was asked to job share in Year Four, now I work in the Nursery school.
I work each morning teaching the Nursery children and then on Fridays I teach both the Nursery and Reception class. I get into school early to set up the Nursery school then support and teach the children each morning. In the afternoon I catch up with paperwork, planning, calling or emailing parents.
I look forward to seeing every child come into nursery in the morning knowing that we have an exciting and engaging time planned for them. Working in the nursery is probably the most rewarding job I've had to date because as Early Years practitioners, we are at the very beginning of their learning journey and I feel very privileged to be a part of it.
We have an incredible team of staff and along with the children it makes Beech Hyde a fun and vibrant place to work. I also love working here because of the personal attachment I have to the school, it is really lovely being part of the local community.
Mrs J Vaile
---
My name is Alison and I am Class teacher here at Beech Hyde. I teach the Primary Curriculum to Year 3 pupils: I plan schemes of work; adapt and modify lessons; plan and source activities; carry out interventions and assessments. I attend meetings and training; communicate with children, parents and staff and I lead and monitor Humanities across the school. I have worked here since September 2022.
I begin each morning prepping lessons for the day ahead. The children come in from 8:45 and we begin with core subjects. My TA and I will also schedule and lead any small group interventions for those children who need extra support. Break times and lunchtimes feature a social visit to the staff room or a break duty/running a club and more prep or marking! In the afternoons, we teach our foundation subjects. The day ends at 3:20. Once the children have left for the day, I tidy up, mark books and look ahead to tomorrow's lessons.
We love to promote enrichment activities such as the 'Ancient Egyptian History Day' I planned for my class. They came in dressed as Ancient Egyptians. Children made shadufs, created their own art works on papyrus paper, mummified fruit, baked egyptian flat bread and sampled native fruits. The children had a fantastic day and it was a pleasure to organise it for them. I love spending time with and educating the children in my class; delivering the lessons I've spent time planning for them, those light bulb moments when a child suddenly 'gets it' and conversing with colleagues.
Beech Hyde Primary School is such a nurturing and community focussed school. The staff are welcoming, lively, supportive and incredibly hard working. The atmosphere is lovely! I find the staff meetings are very productive and there are many opportunities for CPD. Work-life balance is encouraged and I have really appreciated being given time to attend my own child's assembly. We have a lovely local pub for the occasional night out and the school is well situated for commuting. I love that the school community plays such an integral part in wider village life and its events.
No day is the same, we laugh a lot! The children are hilarious. At Beech Hyde I feel really valued. I receive regular, constructive feedback and I know when my efforts are appreciated. I have found the leadership team at Beech Hyde to be excellent, thus the school runs smoothly and there is a strong team camaraderie at all times.
Mrs A Emmony