Year Five
Welcome to Year 5!
In art, we have been studying the work of William Morris. The children researched his life and created their own factfiles. After looking at some of his famous pieces of work, they designed illuminated letters in the style of William Morris. They also designed a motif and used this to create a printing tile; using a block-printing technique, they created a print of their work.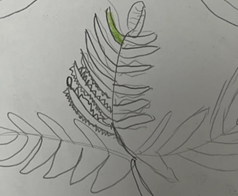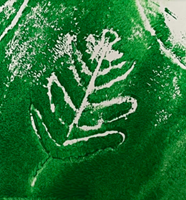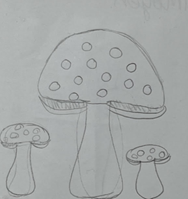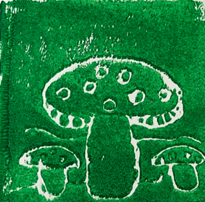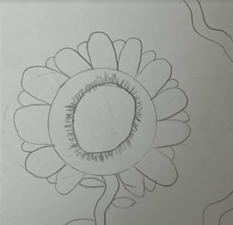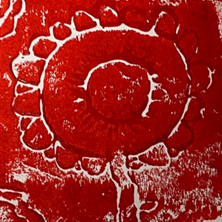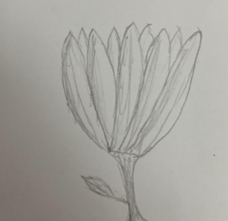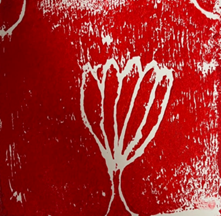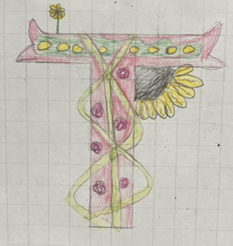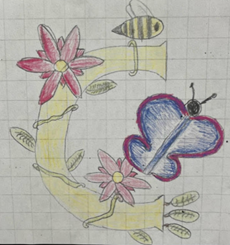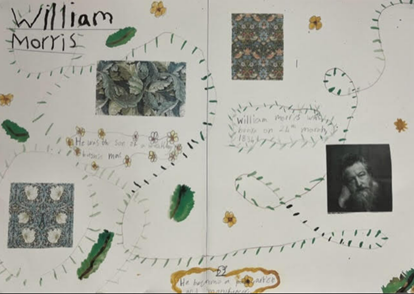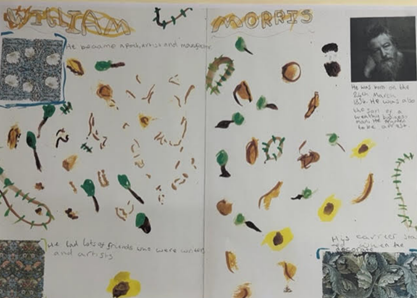 We marked World Mental Health Day by thinking about the people we can talk to if we feel worried or upset. We created our network hands to help remind us. We also enjoyed reading the book 'Find Your Happy' by Emily Cox. We discussed times when we might feel sad, worried or frustrated and created 'happy place' postcards which we can use to help us if we are finding things difficult.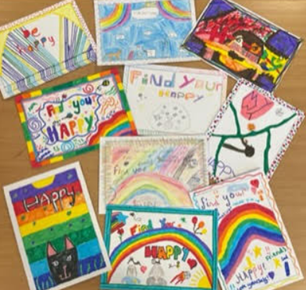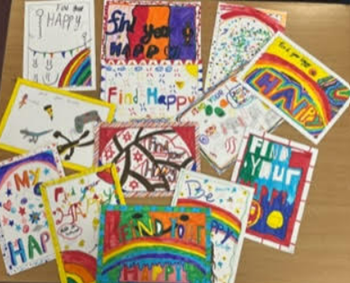 In science, we have been learning about Earth and Space; as part of this, we held a space sleepover. After setting up our beds in the school hall, we listened to some stories about how constellations were named. We then went onto the playground to look for stars – unfortunately, the weather was not on our side and it was very cloudy! However, we had lots of fun using a star app on the iPads instead. Finally, we watched a space-themed movie and then snuggled down in sleeping bags in the hall. It was a brilliant evening – and everyone managed to get some sleep!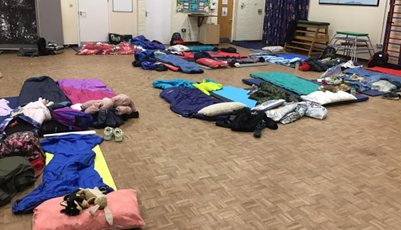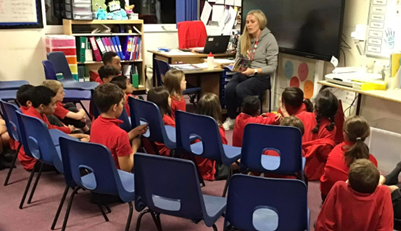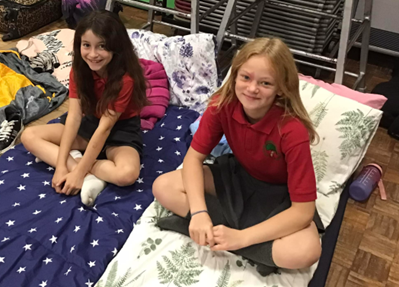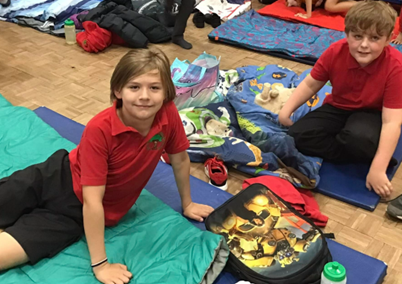 We have made models of the Sun, earth and moon to help us learn about how the moon orbits earth and that earth orbits the sun. On Thursday 12th October we enjoyed listening to a talk about the Euclid Telescope which was given by an Astrophysicist called Benjamin Joachimi.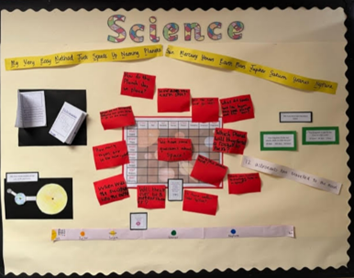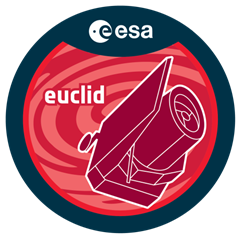 Reading is an important part of Year 5 life! Our reading scrapbook has been popular with a long list of children waiting to take it home. We also enjoy our weekly visits to the library; here are some of our recent book choices.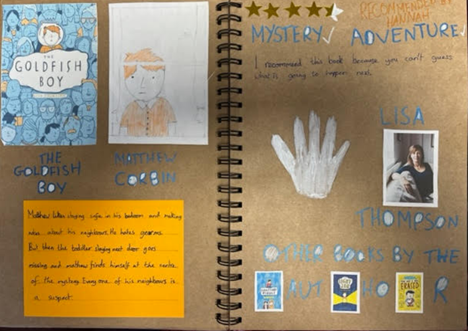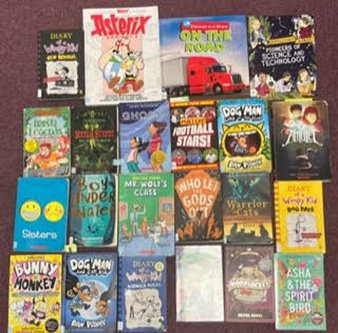 In geography, we have been learning about the UK's National Parks. Working in pairs, the children chose one of the 15 parks to research and then produced a leaflet encouraging tourists to visit.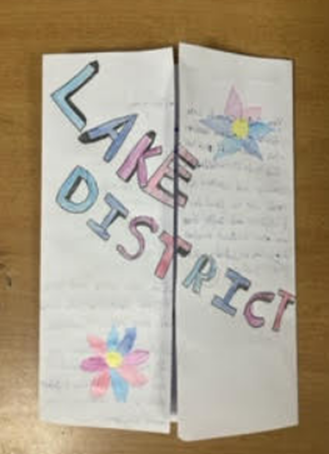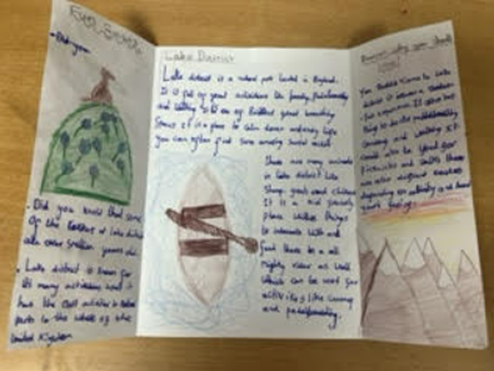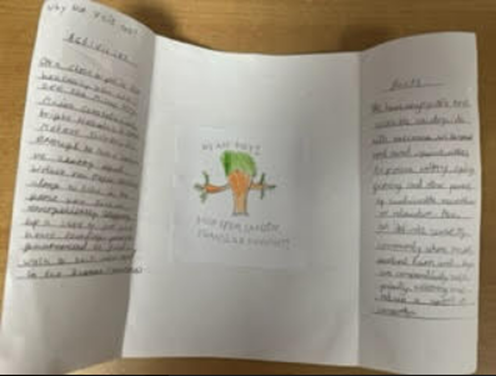 Our french topic En Classe has helped us to learn the vocabulary for different stationary that you should find in our classroom. The children have been learning how to say 'Dans ma trousse j'ai …'/ In my pencil case I have… and can now name about 10 different items that would be found, such as a rubber, a reading book or a pen.
Maths this term has given us the opportunity to re-visit place value. We have been reading, writing, ordering and comparing numbers to at least 1,000,000 and determining the value of each digit. We have been learning about negative numbers and have been learning to read, write, order and compare numbers with up to 3 decimal places. We have been recapping multiplication and division with a focus on multiplying and dividing by 10, 100 and 100. Our current unit is looking at properties of numbers, such as multiples, factors and common factors. Here are two examples of a factor beetle: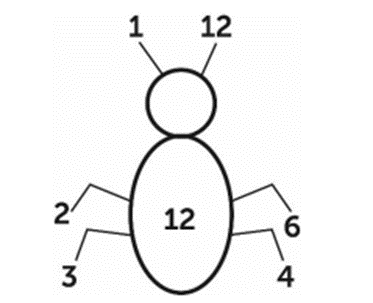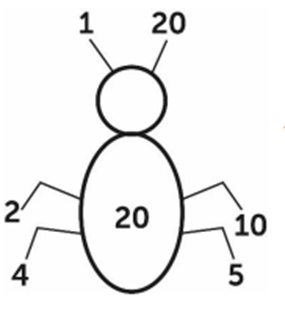 ------------------------------------------------
In art, we have been exploring art from different cultures. This included mehndi designs, willow pattern plates and aboriginal dot art.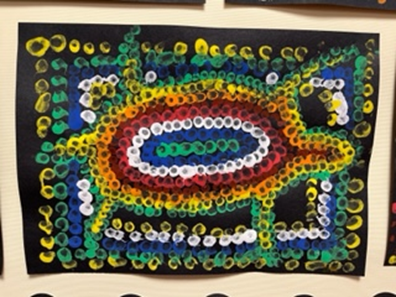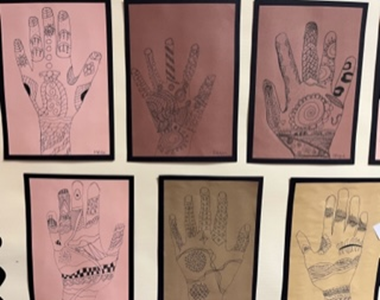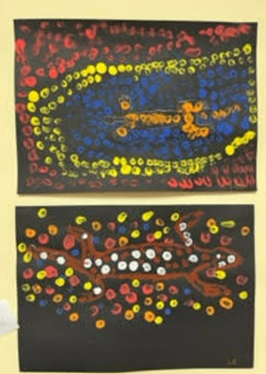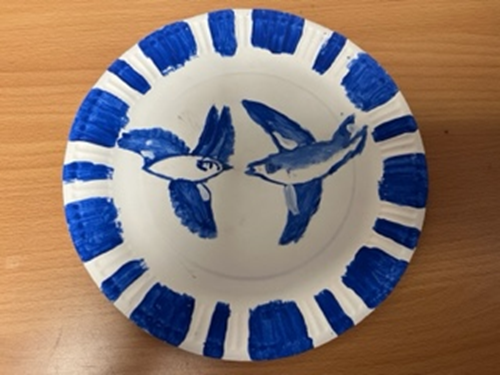 As part of our language day work, two of our pupils helped prepare and deliver a lesson about their home country, Ukraine. The class thoroughly enjoyed the opportunity to learn from their peers.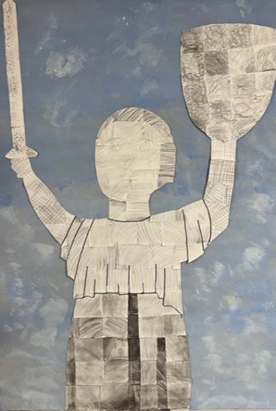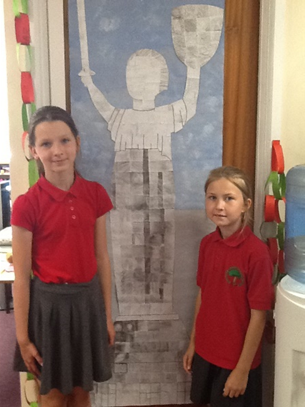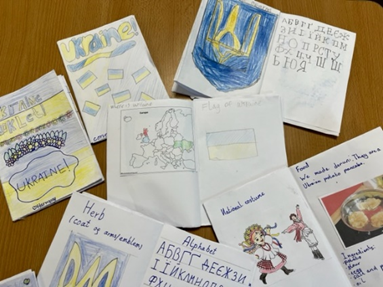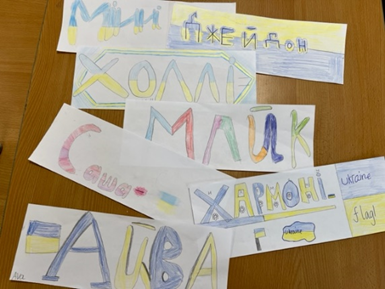 In DT, we enjoyed preparing, making and eating deruny – a Ukranian potato pancake.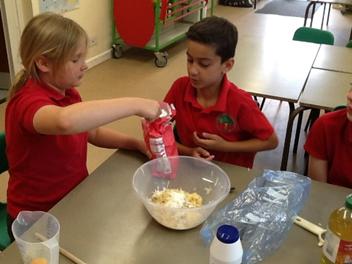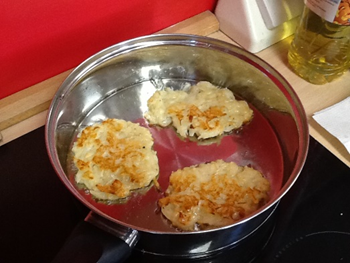 In English, we have been reading The Shark Caller. The children have produced some super work based on the story.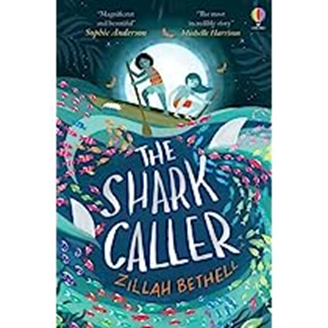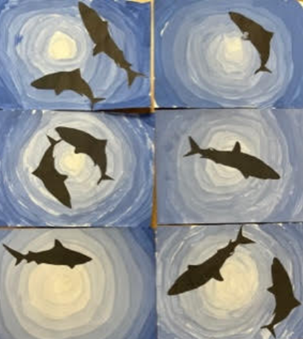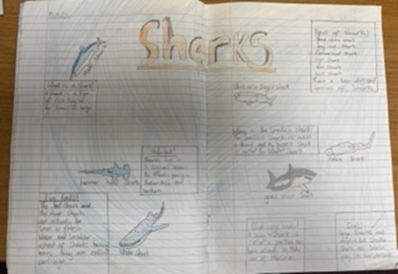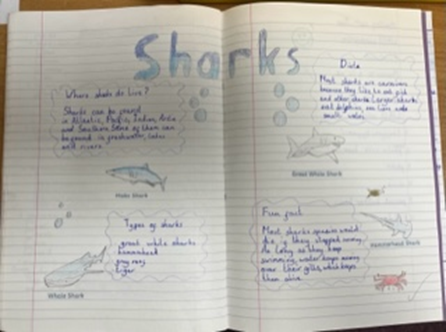 We have been busy in maths exploring perimeter and creating nets for 3D shapes.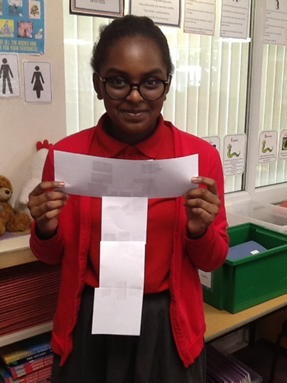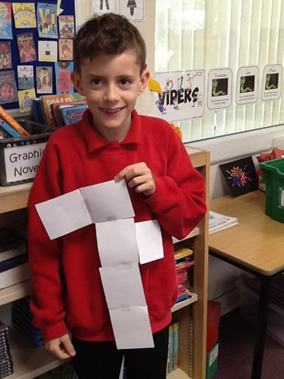 In geography, as part of our work on rivers, we explored the water cycle and created our own 'water cycle in a bag'. We are looking forward to our fieldwork visit to the River Lea.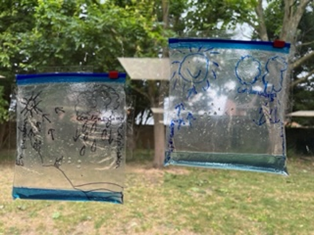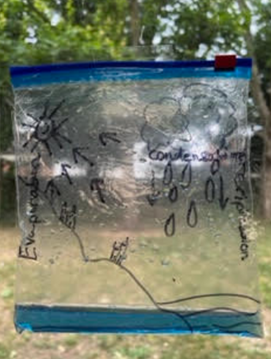 Earlier this year, following our work on the polar regions and the impact of climate change across the world, the children wrote their own environmental pledges. We sent these to Sir David Attenborough and were super excited to receive a personal, handwritten reply from him!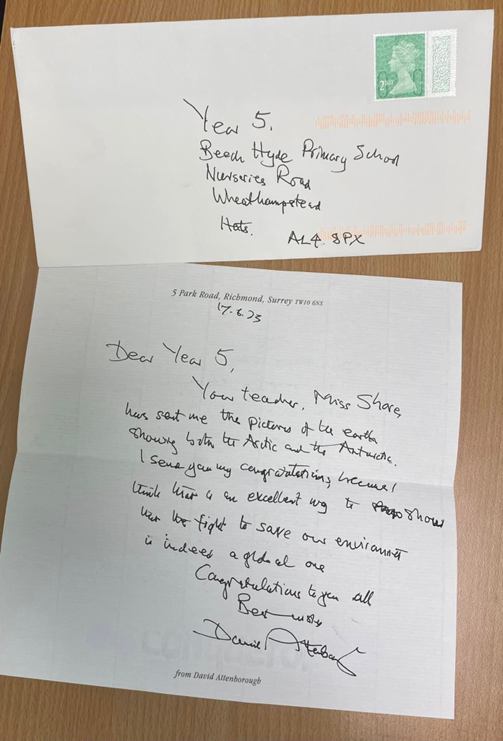 We thoroughly enjoyed performing in the Year 5 and 6 production, 'The Amazing Adventures of Superstan'.
-------------------------------------------------
In maths, the children enjoyed working in teams to answer area problems in a relay-style. Lots of mathematical discussions, calculations and good exercise!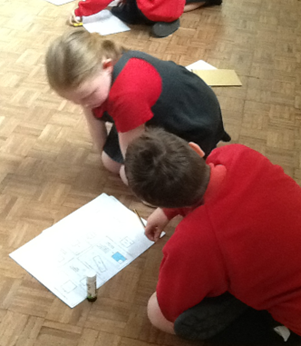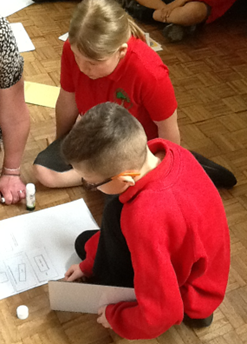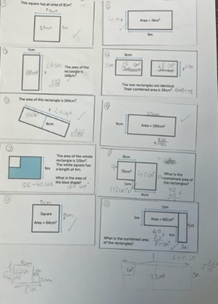 To celebrate the Coronation of King Charles III, the children enjoyed making and decorating crown-shaped biscuits – they were delicious! They also created a collaborative piece of artwork.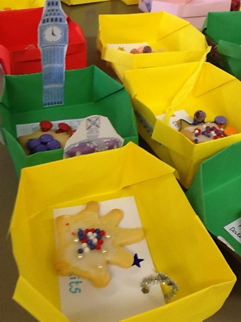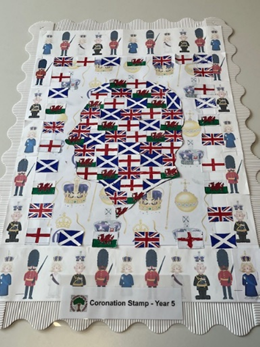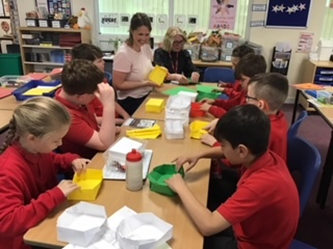 Sixteen of our class took part in a peer mediation workshop run by Herts Mediation Programme. It was a packed day of role play and learning, equipping the children with valuable skills to help them, and others, now and in the future.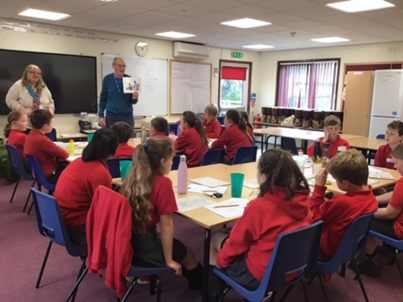 In our guided reading lessons, we read a variety of texts: novels, extracts, short stories and non-fiction. One text which grabbed the imaginations of the class was about creating 'Magical Potions'. What better way to show we can read, follow and understand a text than by following the instructions!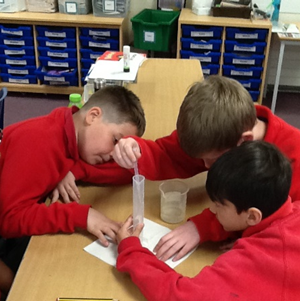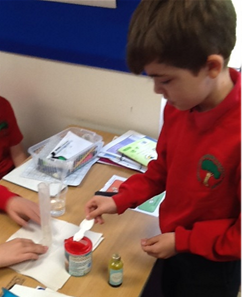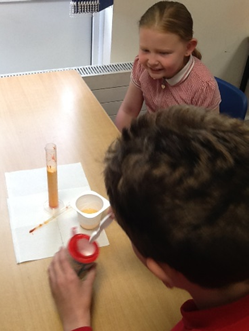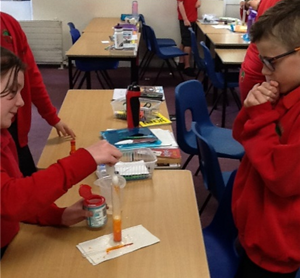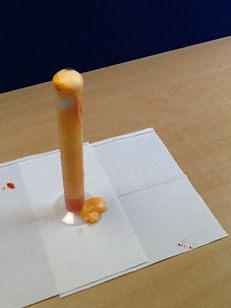 To finish our work on the Anglo-Saxons, we held a history day. The children made rune necklaces, took part in a re-enactment of the Sutton Hoo dig and made wattle and daub walls. It was lovely to hear the children talk so knowledgeably and confidently about their learning.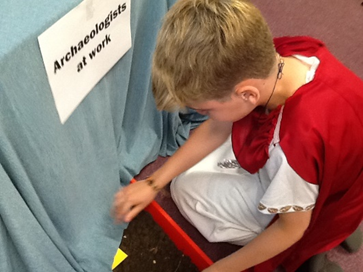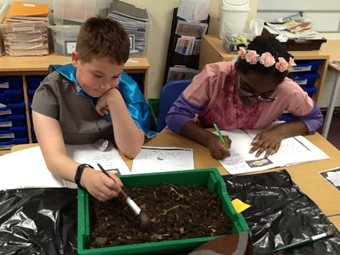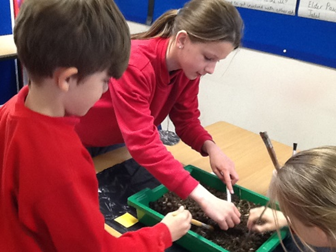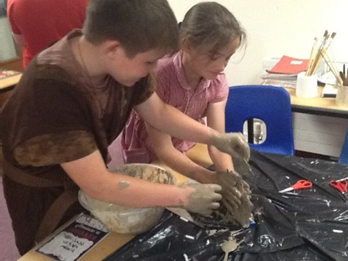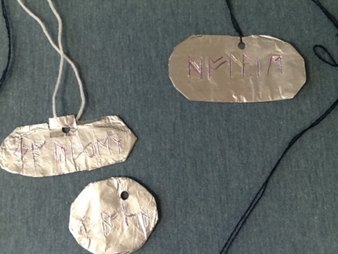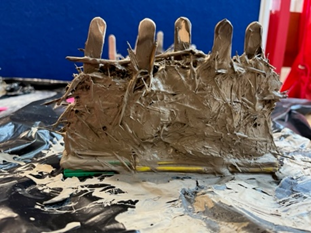 In English we have enjoyed reading Varjak Paw. The children were thoroughly engrossed in the story and there were frequent groans when the book was closed for another day. They have written some super pieces inspired by the story.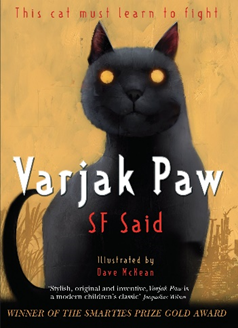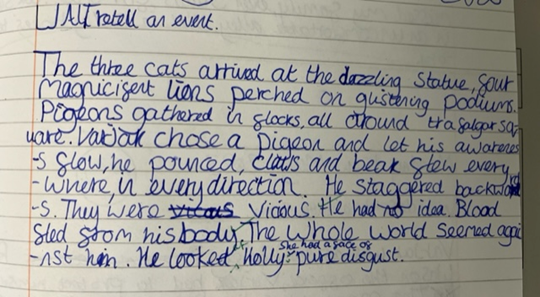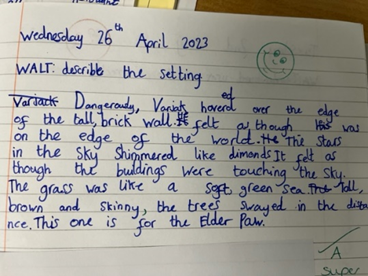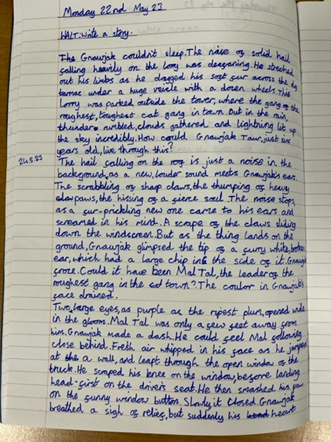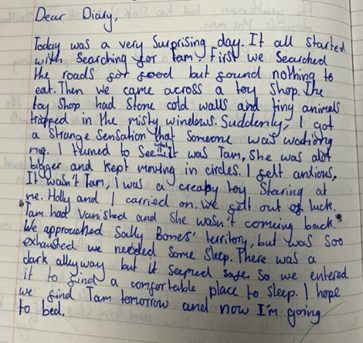 We marked Mental Health Awareness Week by reading a variety of books around the theme of 'Anxiety'. After listening to the story of Silly Billy, the children all made their own worry dolls.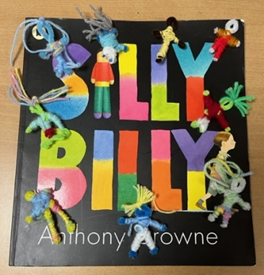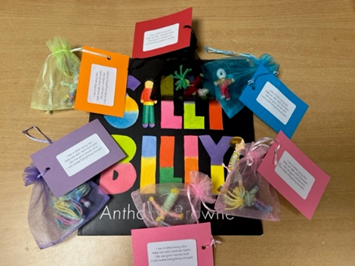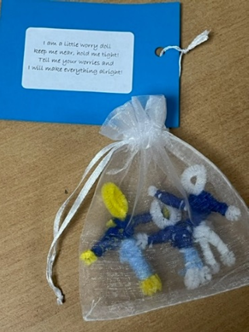 In science this half term we are studying animal life cycles. We have been focussing on the life cycles of reptiles, birds and mammals. Did you know that the duck-billed platypus and the spiny anteater do lay eggs and are known as monotremes? Here are our fantastic animal fact files that we have made about endangered animals such as African Forest Elephants, Amur Leopards and Black Footed Ferrets.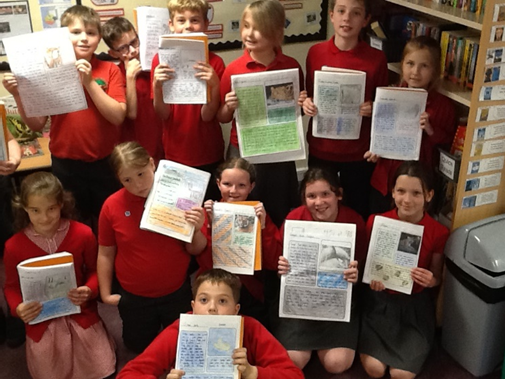 -------------------------------------------------
The second half of the spring term has been very busy in Year 5.
We had a fantastic day celebrating World Book Day. We listened to stories; chose and read stories to the Reception class; made bookmarks; made book characters and read, read, read! What a brilliant way to spend the day – totally immersed in books and reading.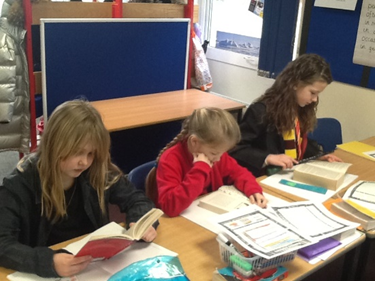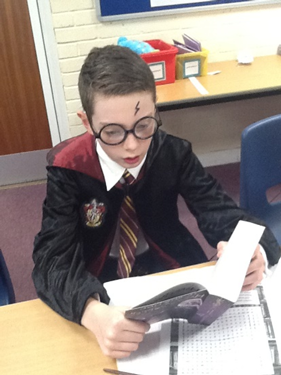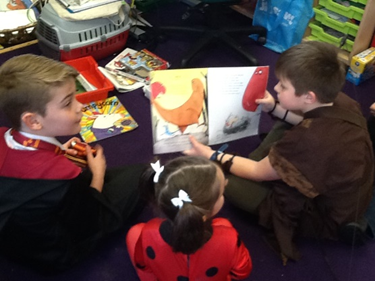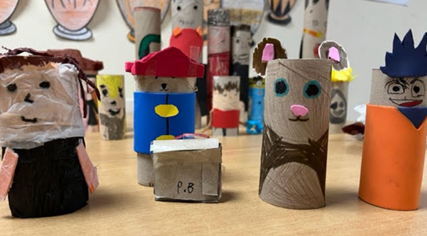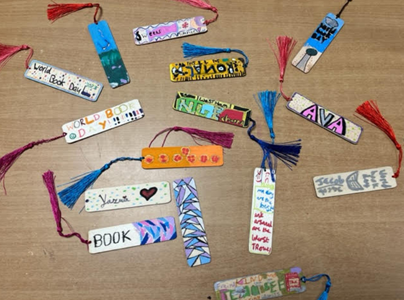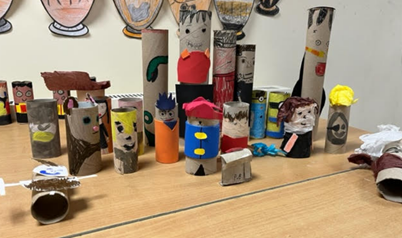 For science week, we worked in groups to take on 'The Egg-drop Challenge'. Each group designed and made a way to protect their egg from smashing when it was dropped off the school roof. Only one team managed to successfully protect their egg – well done to Ava, Hollie and Yazmin. Thank you to Mr Wilding for climbing onto the roof to help us!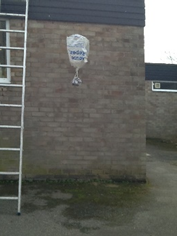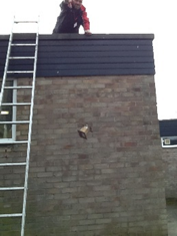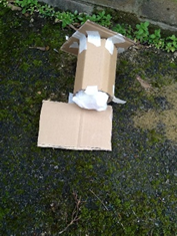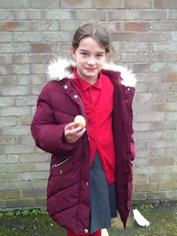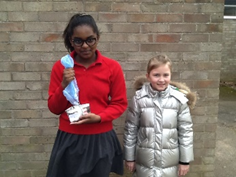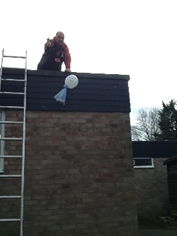 We also thoroughly enjoyed dressing up in science-related outfits. There were lots of creative ideas on show!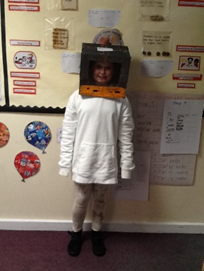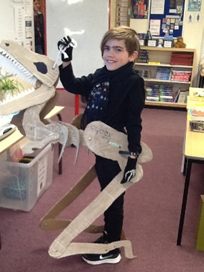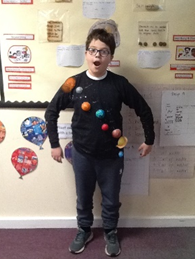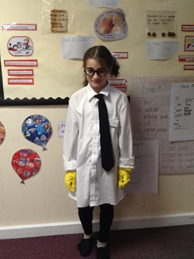 In English, we finished our work on Pole to Pole by writing reports about our own polar creatures. Linking back to our work on the Frost Dragon, we designed and made our own dragon eyes from clay. We are super proud of them!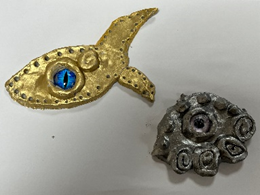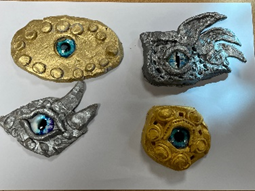 We have also enjoyed studying the narrative poem, 'The Highwayman' by Alfred Noyes. We created our own illustrated version of the poem, wrote setting descriptions and retold the poem in the form of a story.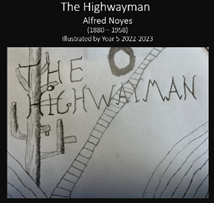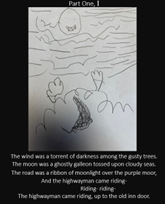 Our maths team took part in the Herts for Learning Year 5 Maths Challenge Final. It was a great event and the children worked well as a team.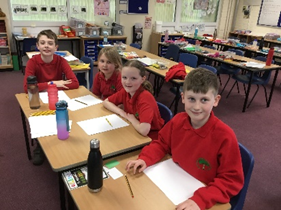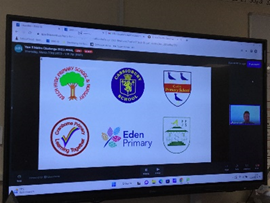 In PSHE, we have been learning about 'Healthy Me'. This included a lesson on first aid, where the children practised putting each other into the recovery position.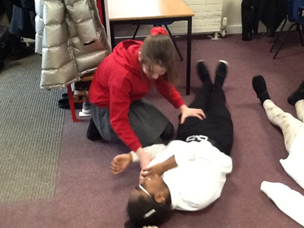 -------------------------------------------------
Our English topic this half term has been 'Pole to Pole'. We have read Shackleton's Journey, with each child taking on the role of one of his crew and following their story. We loved studying the illustrations in the book and enjoyed creating poetry based on one of the images.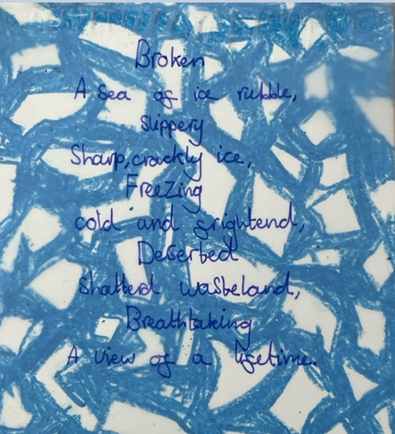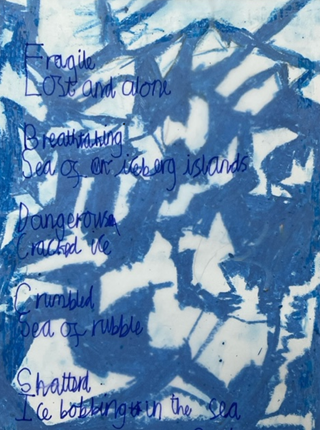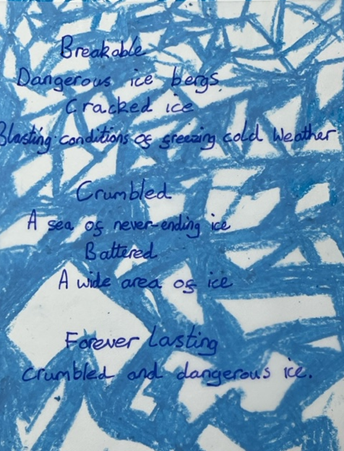 Linking with our English topic, we had a huge treat when they were visited by a real-life explorer, Al Sylvester. The class thoroughly enjoyed listening to the story of his Antarctic expedition and the determination and resilience he showed – what an inspiration!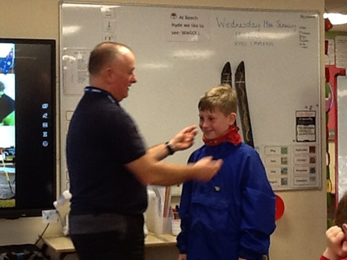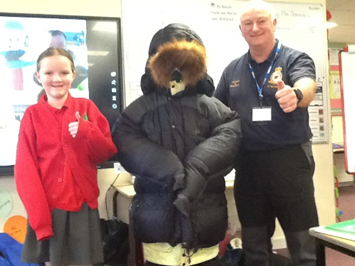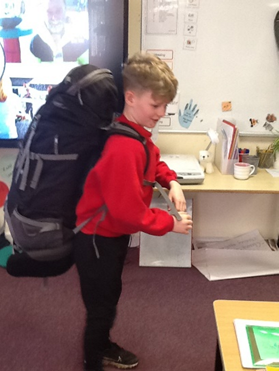 In art, we have been developing our drawing skills in preparation for a still life composition.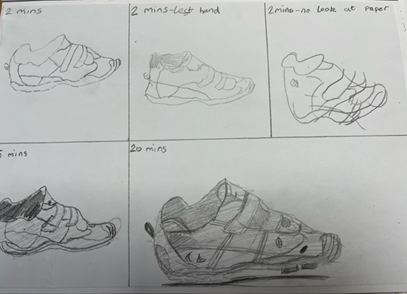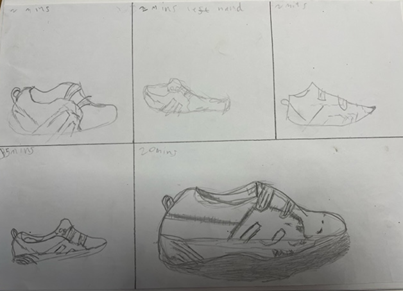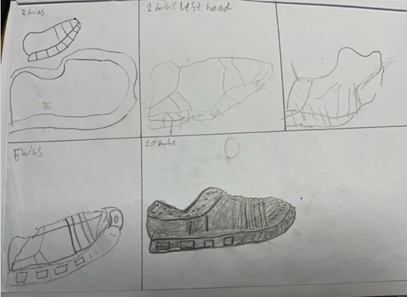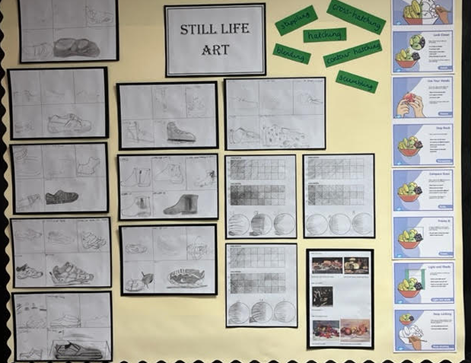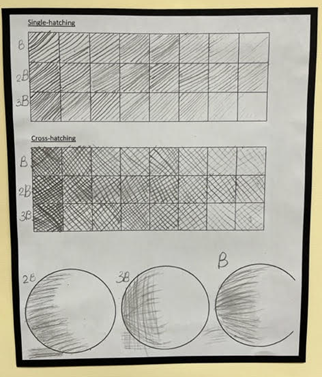 As part of our work on 'Dreams and Goals' in PSHE, we thought about our dreams for the future. As part of this work, we also explored a range of careers and began to think about our dream jobs.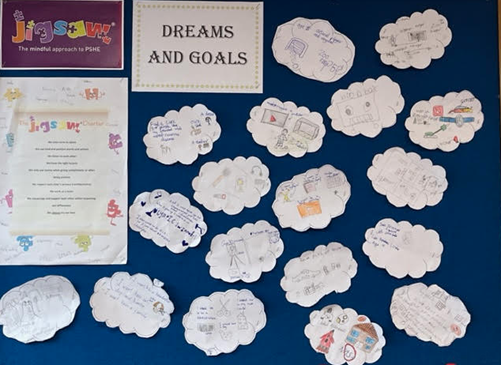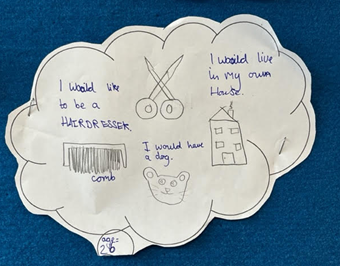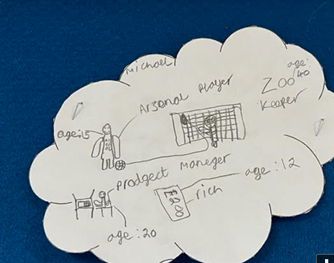 In history, we have continued our learning about Ancient Greece and enjoyed an Ancient Greek themed day in school. We took part in a range of activities including Olympic events, coin making, food tasting and pottery design. It was a great day and a lovely way to end our history topic.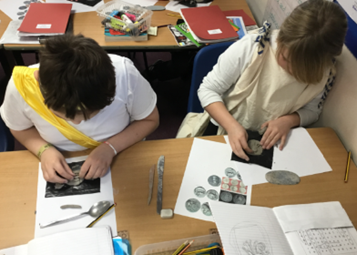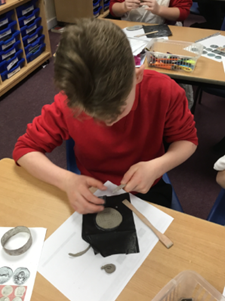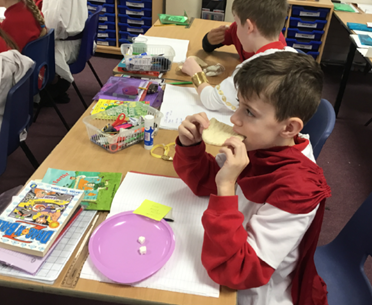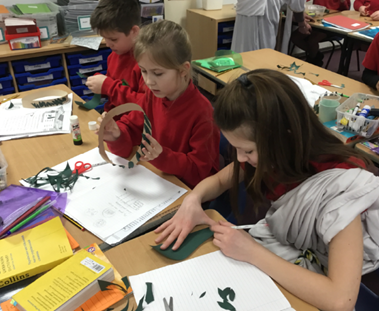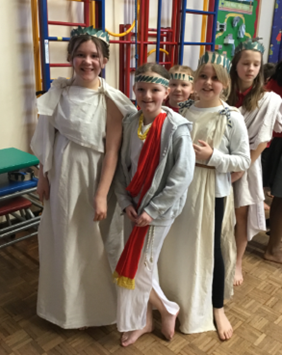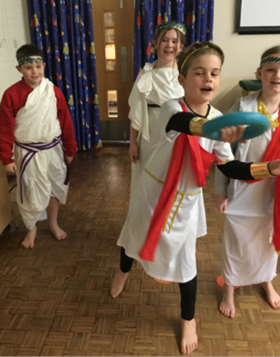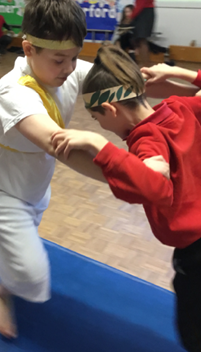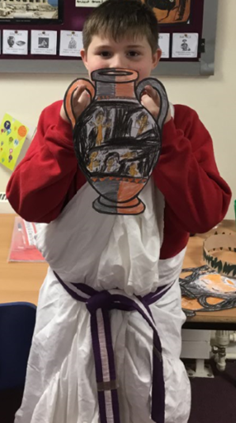 We are enjoying our weekly visits to the school library: here are some of our recent book choices!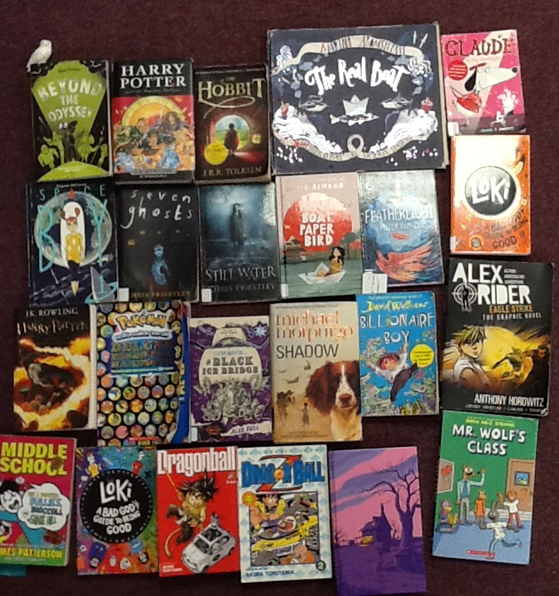 ---------------------------------------------------
In English and History, we have been focusing on Ancient Greece and Greek Mythology. In PE, the pupils have used dance and drama to retell the story of Theseus and the Minotaur.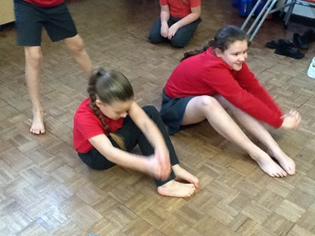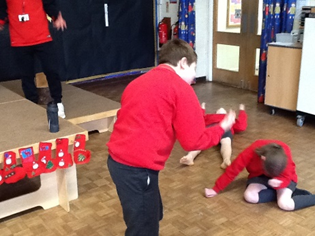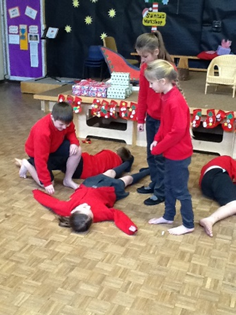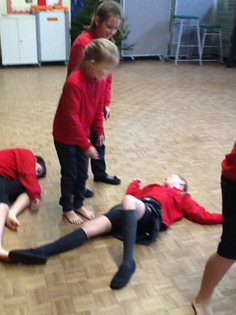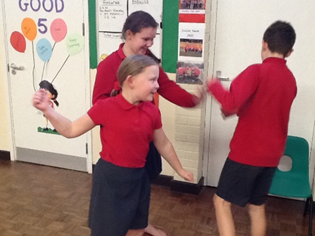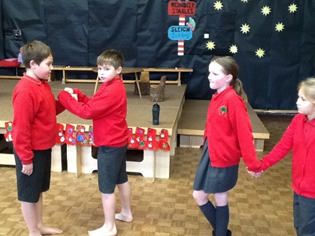 In computing, we have enjoyed becoming cryptologists. The children have learned how to use semaphore and morse code. They also encoded and decoded secret messages using a Caesar cipher. This led to us thinking about online security and password safety; the children designed posters to share their learning.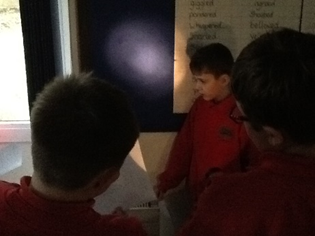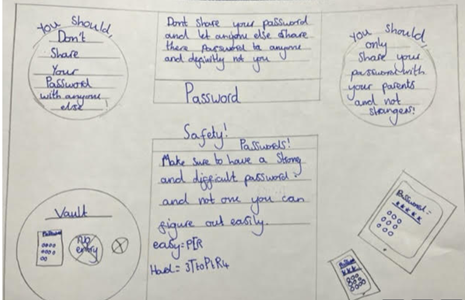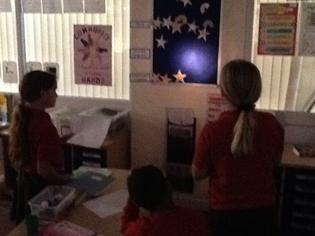 In PSHE, we have been thinking about what makes us unique and celebrating our differences. We have thought about our own family and cultures and designed ribbons to promote stamping out racism.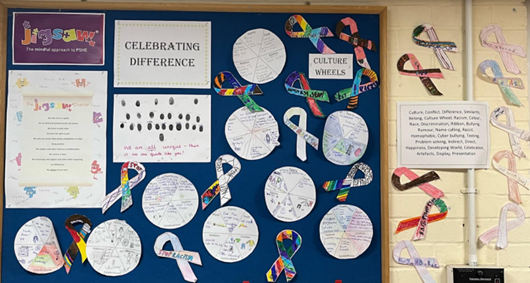 We celebrated Anti-Bullying Week by making friendship paper chains which we have hung in our classroom as a reminder to 'reach out' and look after each other.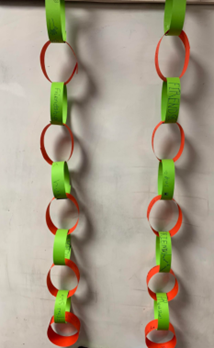 As part of our work around remembrance, the pupils created these beautiful images where we thought about how we have the power to hold peace in our hands. We also made a class poppy wreath for our whole school act of remembrance.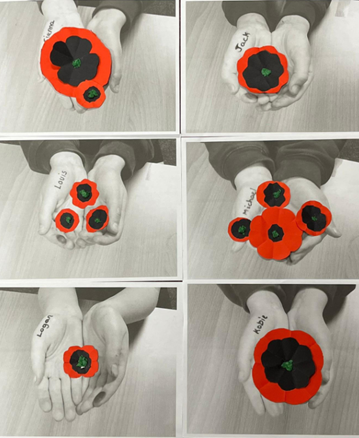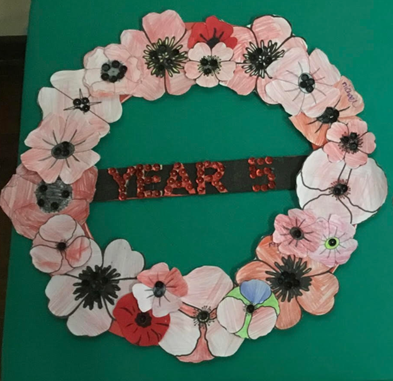 ---------------------------------------------------
In art, we have been studying the work of William Morris. The children designed illuminated letters in the style of William Morris, using watercolour paints to add colour.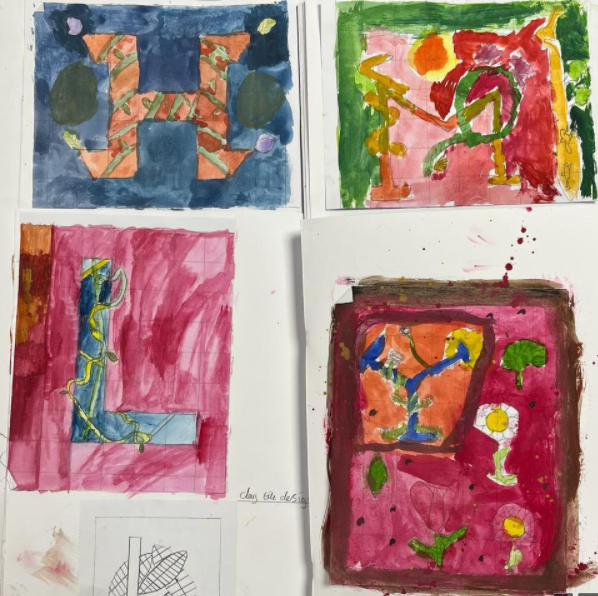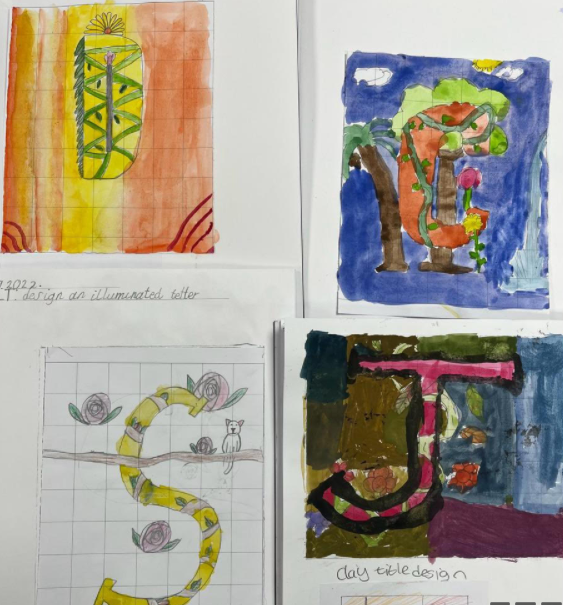 Using clay, the children created a 3D version of their illuminated letter. They worked so carefully, using a range of clay techniques. They really are pieces of art to be proud of!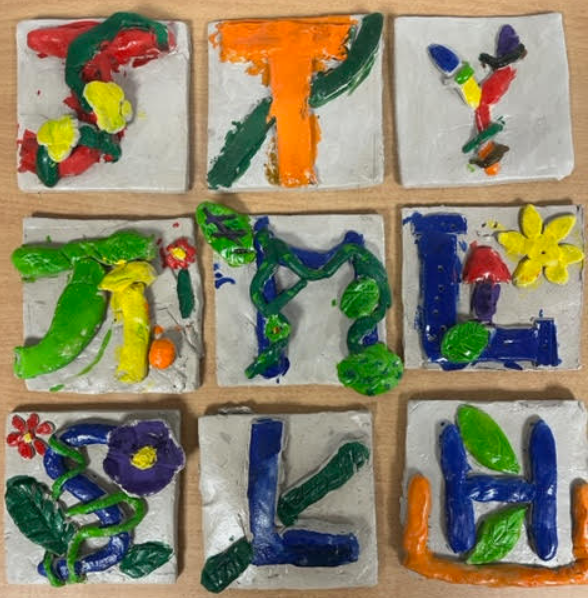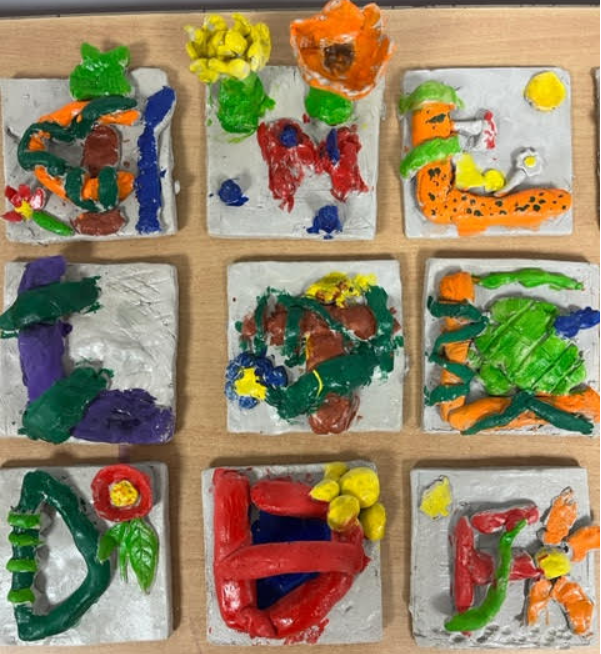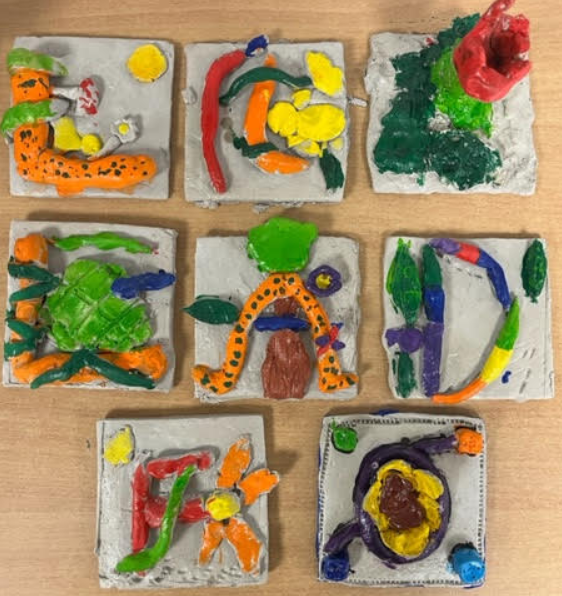 Mental health is an important part of both our PSHE lessons and day-to-day conversations in class. We marked World Mental Health Day by reading the book 'Find Your Happy' by Emily Cox. The children then designed their own 'happiness' postcards which are now displayed in the classroom for times when we might feel sad, worried or frustrated.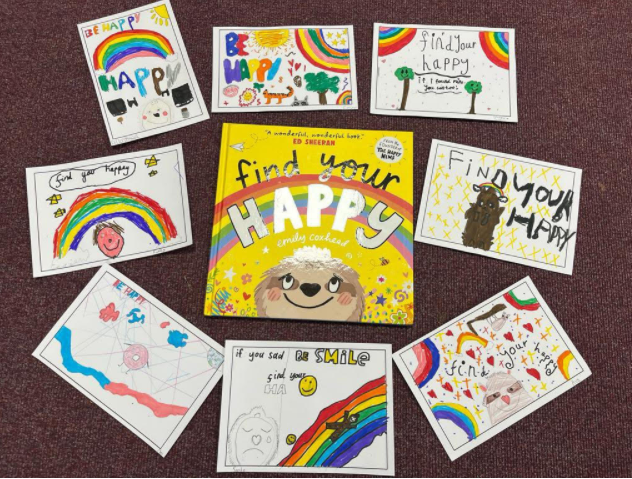 In science, we have been learning about Earth and Space; as part of this, we held a space sleepover in the school hall! We listened to constellation stories, went onto the playground to look for stars, watched a space movie and then snuggled down in sleeping bags in the hall. These events are so important for bonding as a class – much fun, lots of laughter and a little bit of sleep was had by all!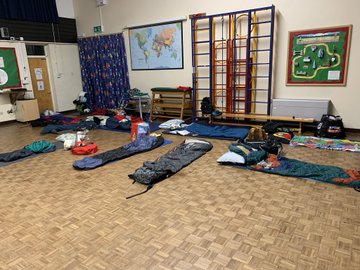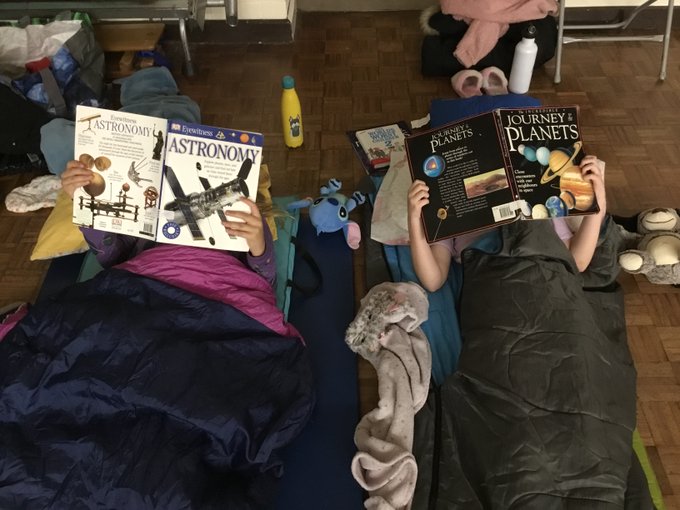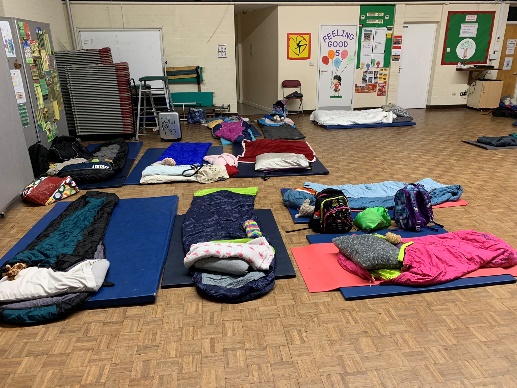 This term, we introduced our class reading scrapbook. Every week, one child takes the scrapbook home and fills in a page with a recommended read. They then share it with the class – as you can see, graphic novels are a popular choice!