Year Five
Welcome to Year 5!
In English and History, we have been focusing on Ancient Greece and Greek Mythology. In PE, the pupils have used dance and drama to retell the story of Theseus and the Minotaur.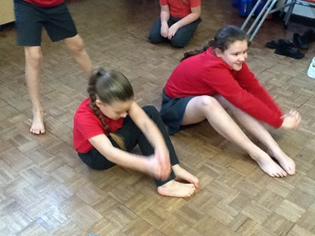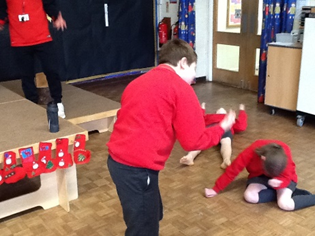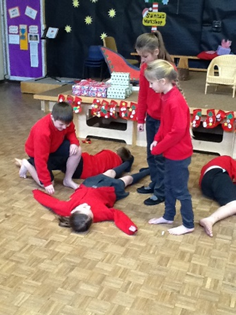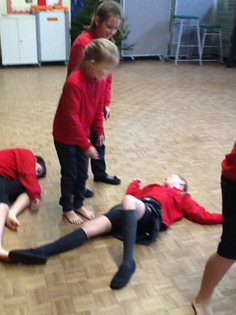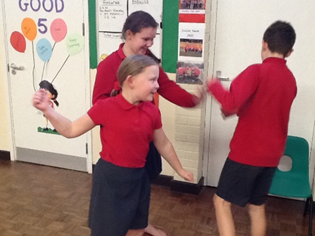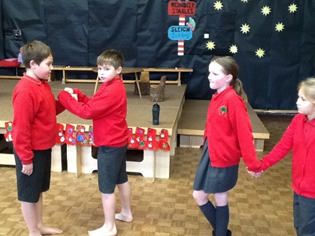 In computing, we have enjoyed becoming cryptologists. The children have learned how to use semaphore and morse code. They also encoded and decoded secret messages using a Caesar cipher. This led to us thinking about online security and password safety; the children designed posters to share their learning.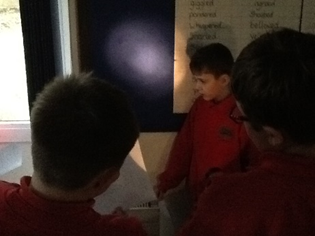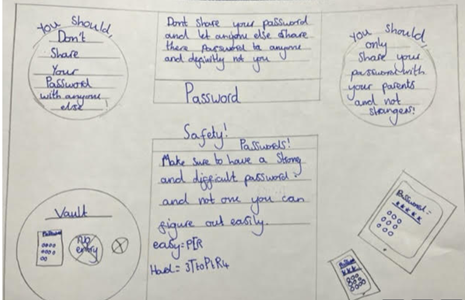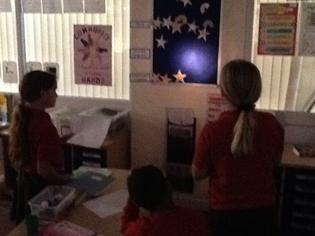 In PSHE, we have been thinking about what makes us unique and celebrating our differences. We have thought about our own family and cultures and designed ribbons to promote stamping out racism.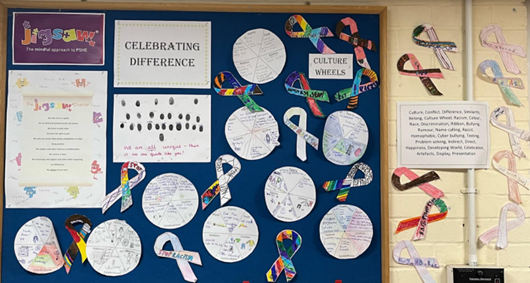 We celebrated Anti-Bullying Week by making friendship paper chains which we have hung in our classroom as a reminder to 'reach out' and look after each other.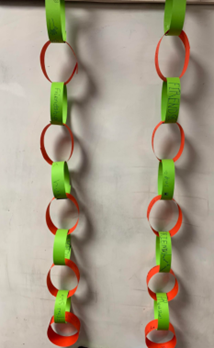 As part of our work around remembrance, the pupils created these beautiful images where we thought about how we have the power to hold peace in our hands. We also made a class poppy wreath for our whole school act of remembrance.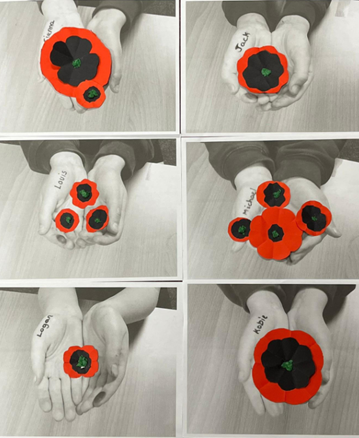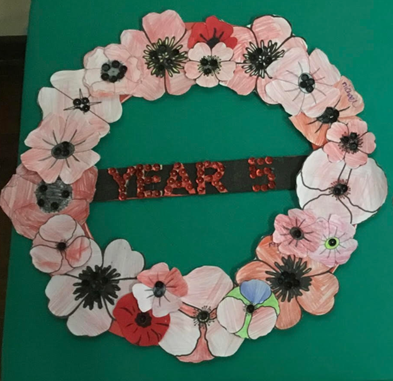 ---------------------------------------------------
In art, we have been studying the work of William Morris. The children designed illuminated letters in the style of William Morris, using watercolour paints to add colour.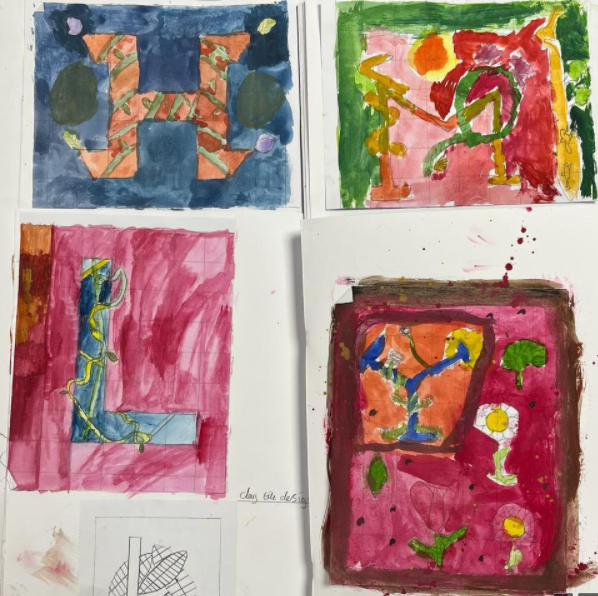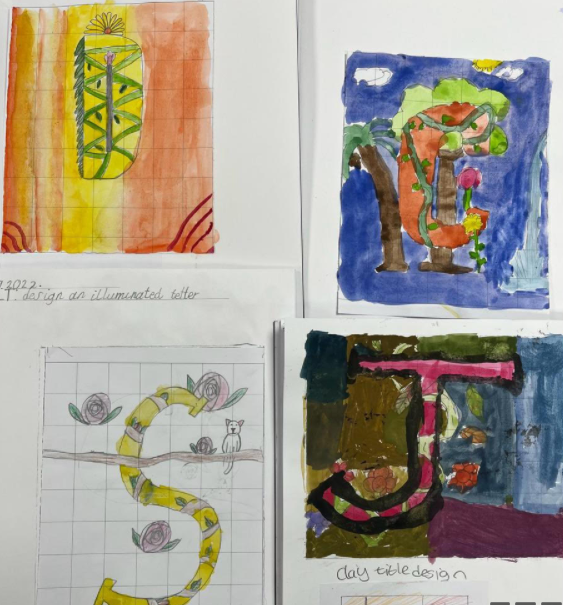 Using clay, the children created a 3D version of their illuminated letter. They worked so carefully, using a range of clay techniques. They really are pieces of art to be proud of!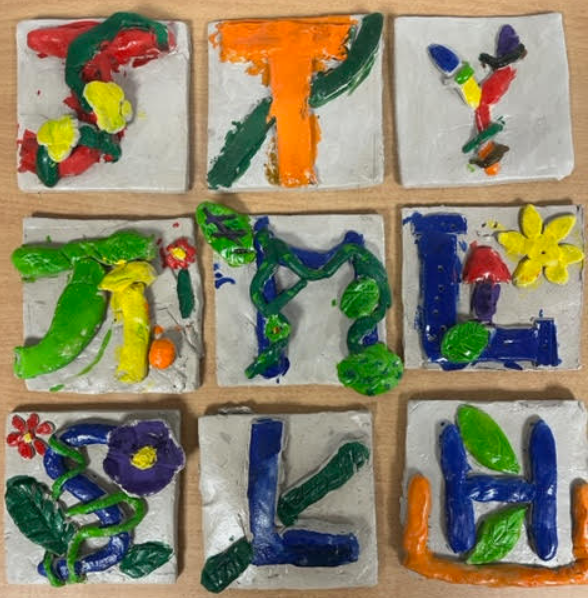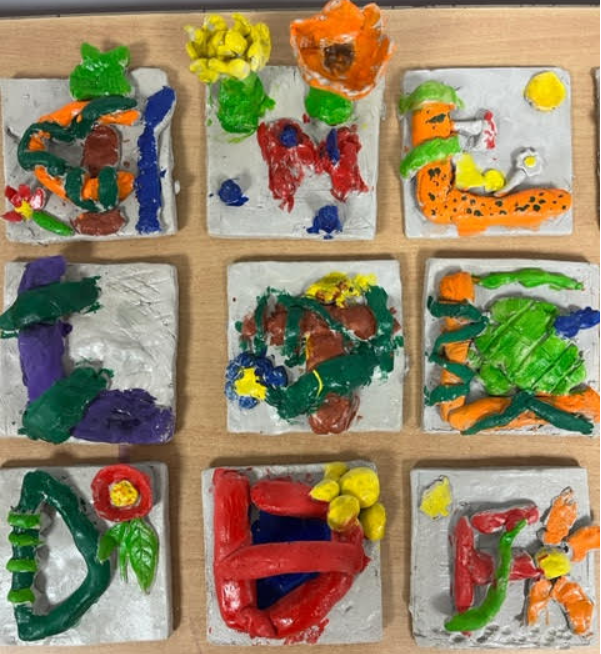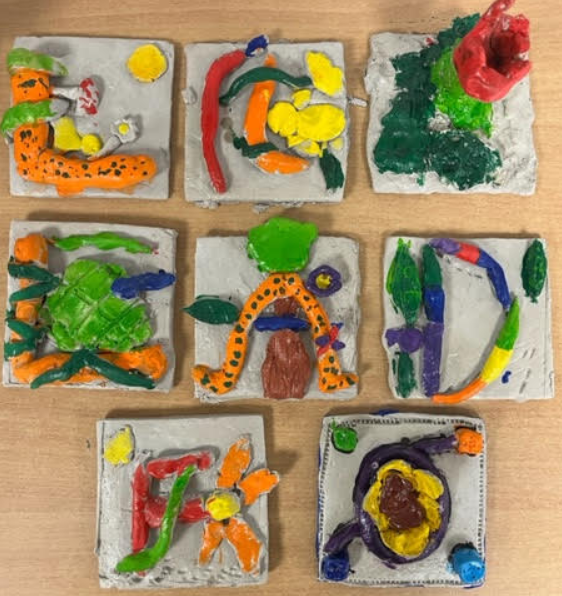 Mental health is an important part of both our PSHE lessons and day-to-day conversations in class. We marked World Mental Health Day by reading the book 'Find Your Happy' by Emily Cox. The children then designed their own 'happiness' postcards which are now displayed in the classroom for times when we might feel sad, worried or frustrated.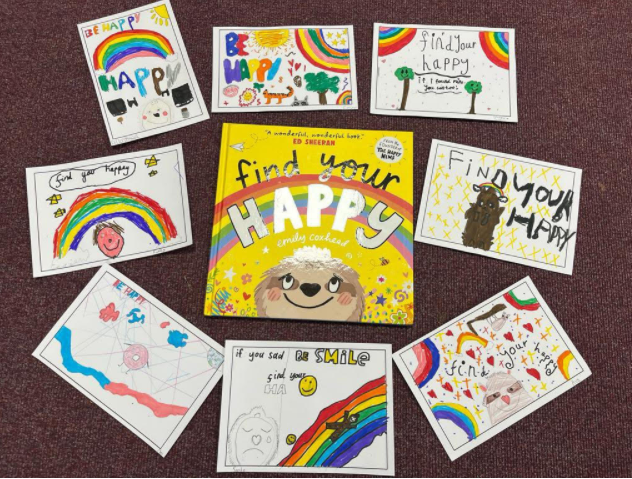 In science, we have been learning about Earth and Space; as part of this, we held a space sleepover in the school hall! We listened to constellation stories, went onto the playground to look for stars, watched a space movie and then snuggled down in sleeping bags in the hall. These events are so important for bonding as a class – much fun, lots of laughter and a little bit of sleep was had by all!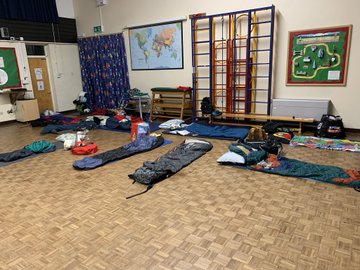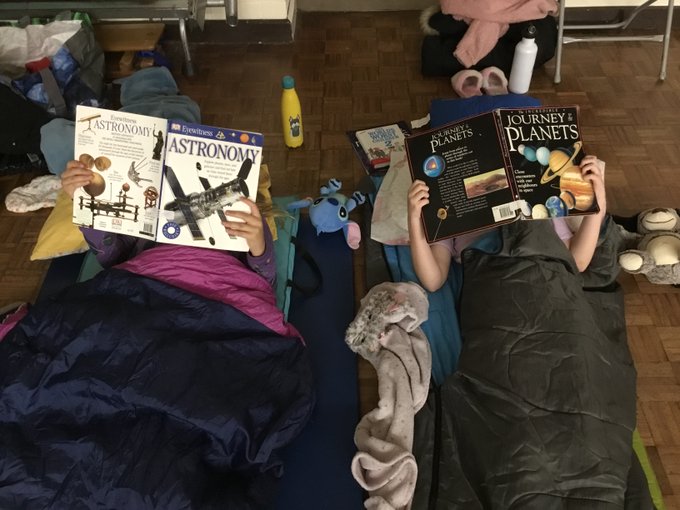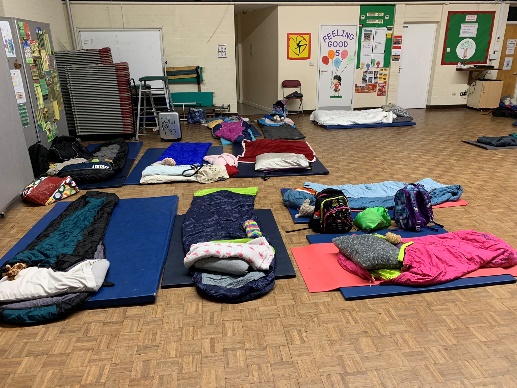 This term, we introduced our class reading scrapbook. Every week, one child takes the scrapbook home and fills in a page with a recommended read. They then share it with the class – as you can see, graphic novels are a popular choice!