Year Four
Hello and welcome to Year 4.
For their Roman Day, Year 4 dressed up as Romans, made laurel leaf head wreaths, Roman honey and oat biscuits, and mosaics. They learnt about Roman numerals and used them in their maths lesson.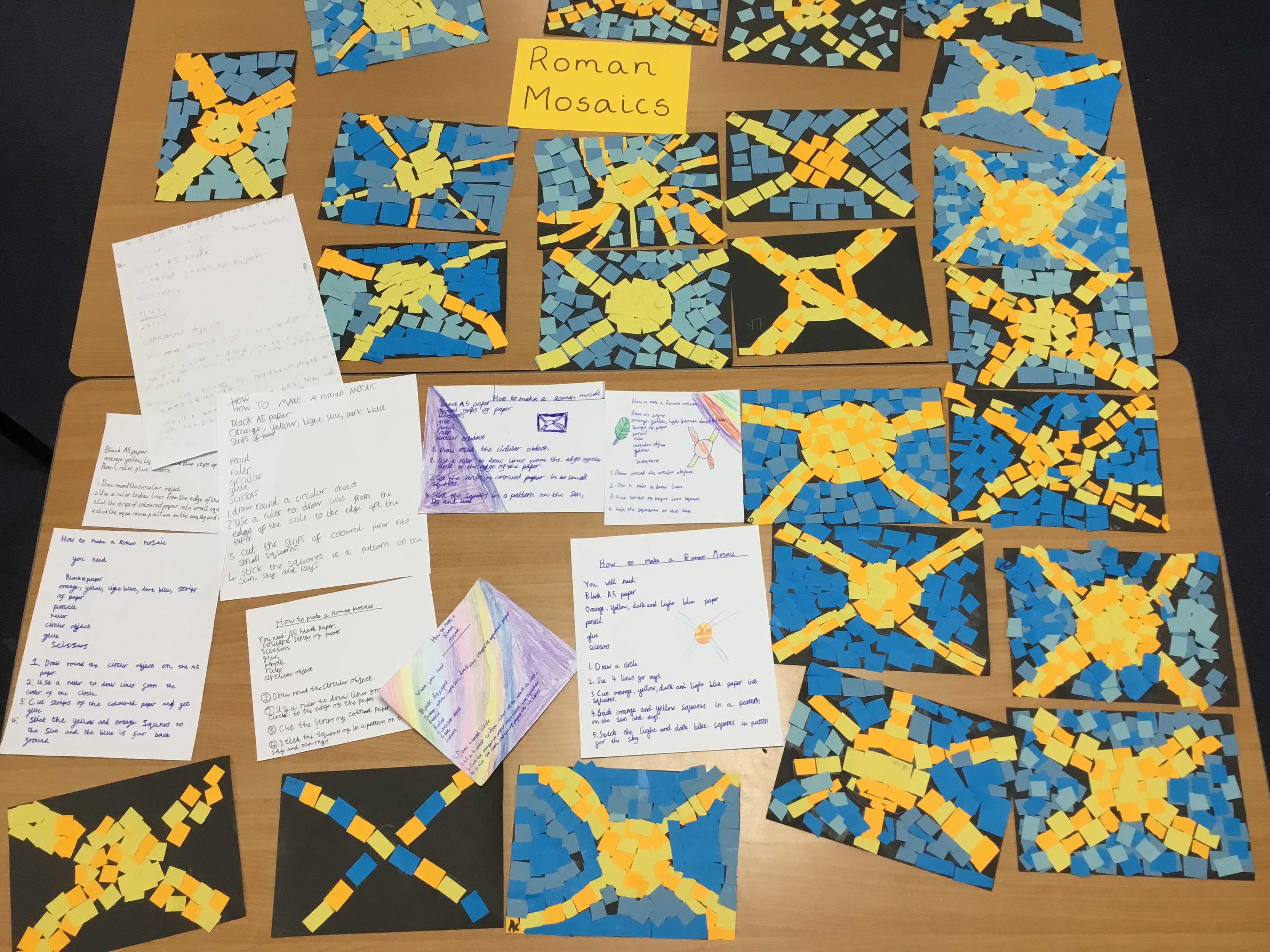 In French, Year 4 have been learning a range of weather phrases. They created a weather map and wrote their own weather forecasts. They presented these in class and enjoyed being a weather presenter!