Year One
Hello and welcome to Year 1.
In English, Year 1 have been reading 'Supertato'. They have all written their own version of the story changing the characters. They have used adjectives to describe a hero and a villain. The children have also written apology letters pretending to be the evil pea. Year 1 have also been writing instructions and now we are looking at a variety of nature poems and creating their own poem.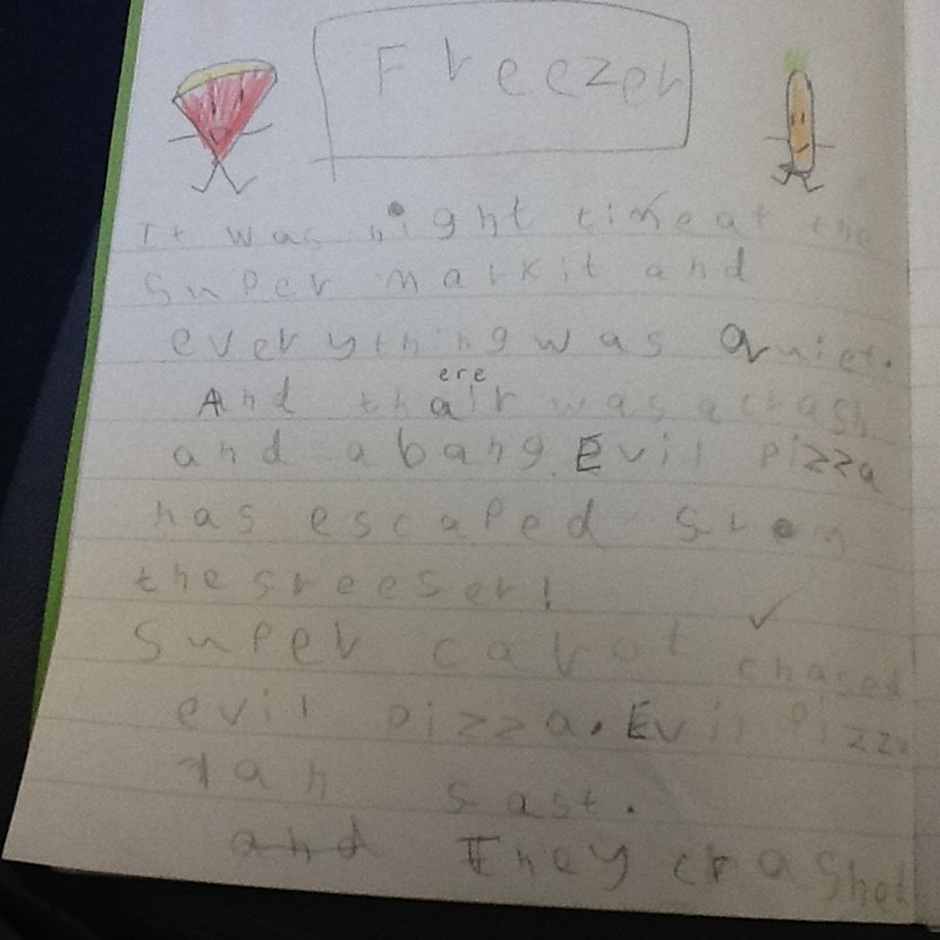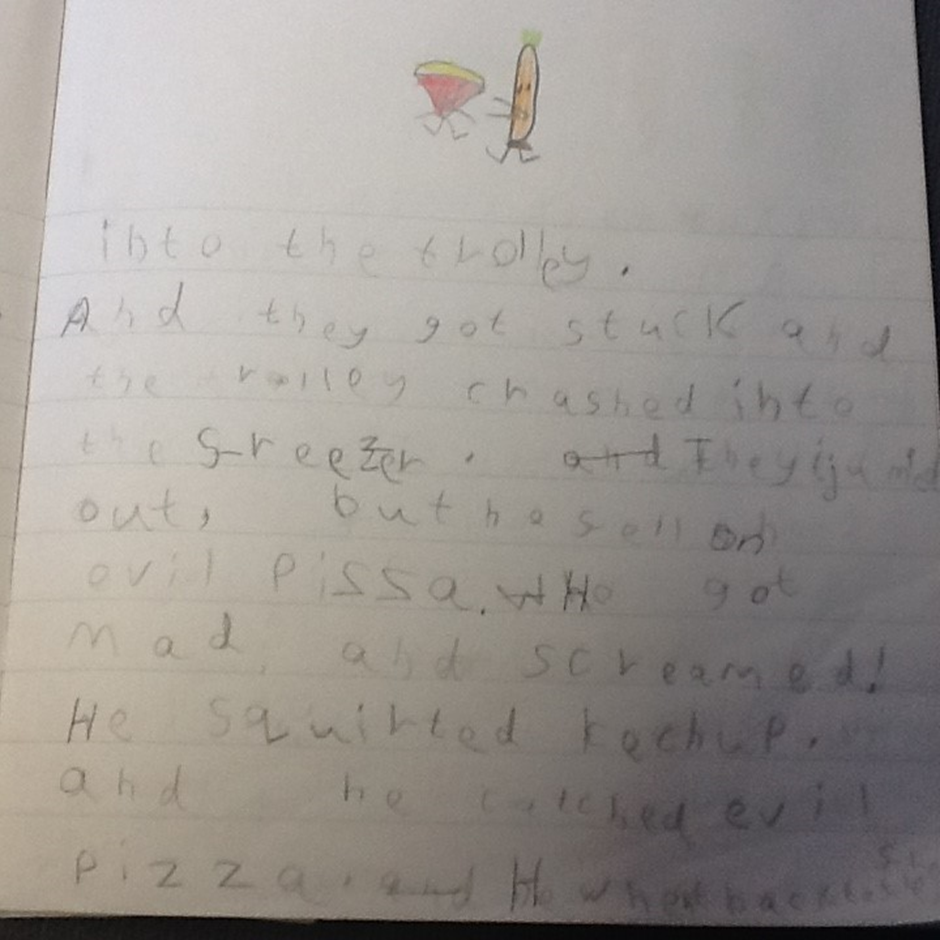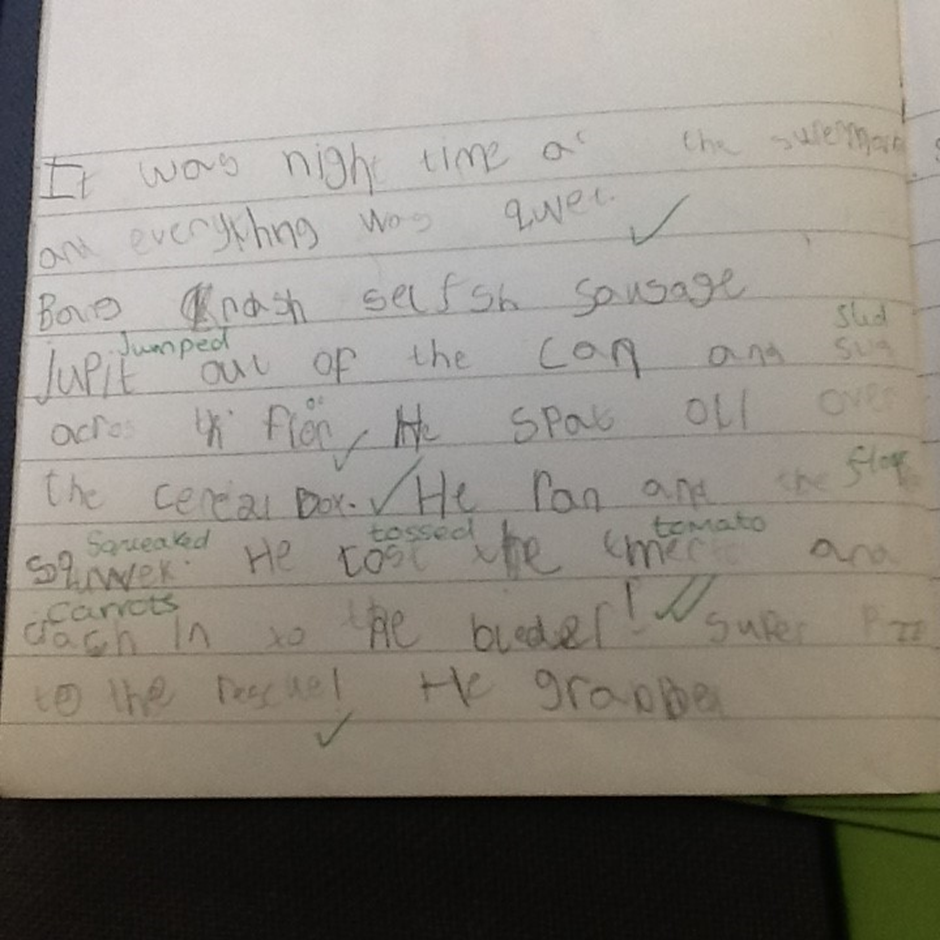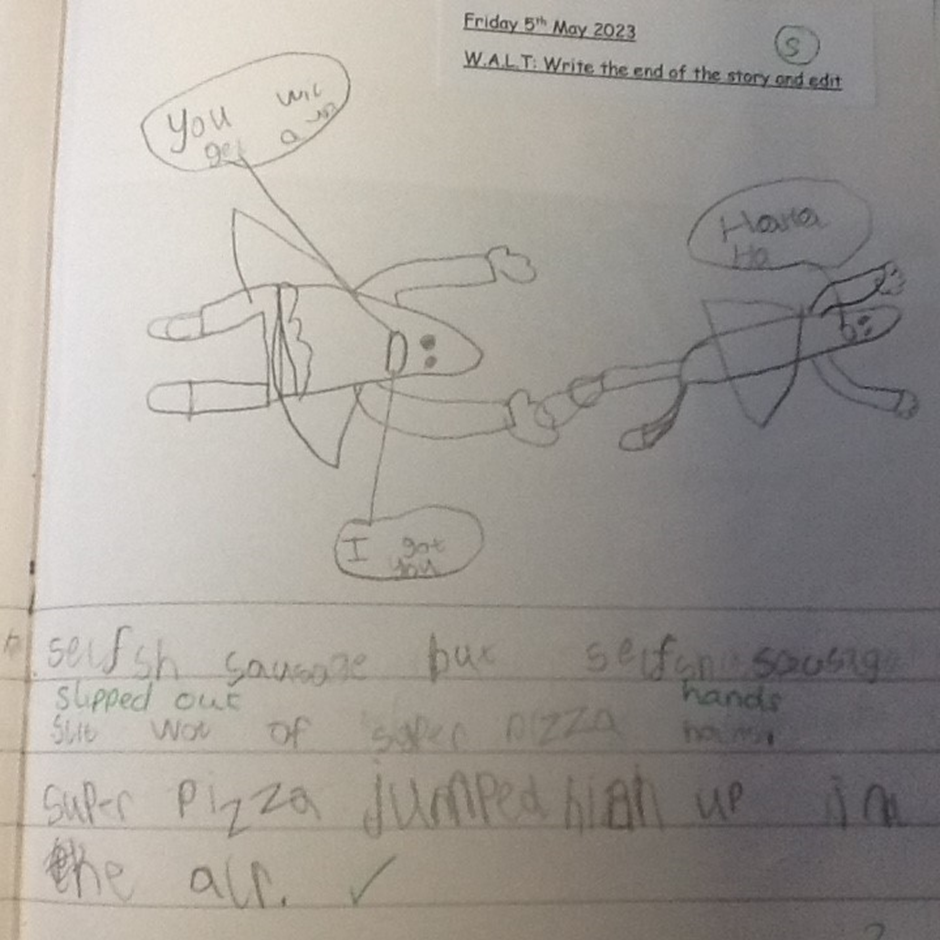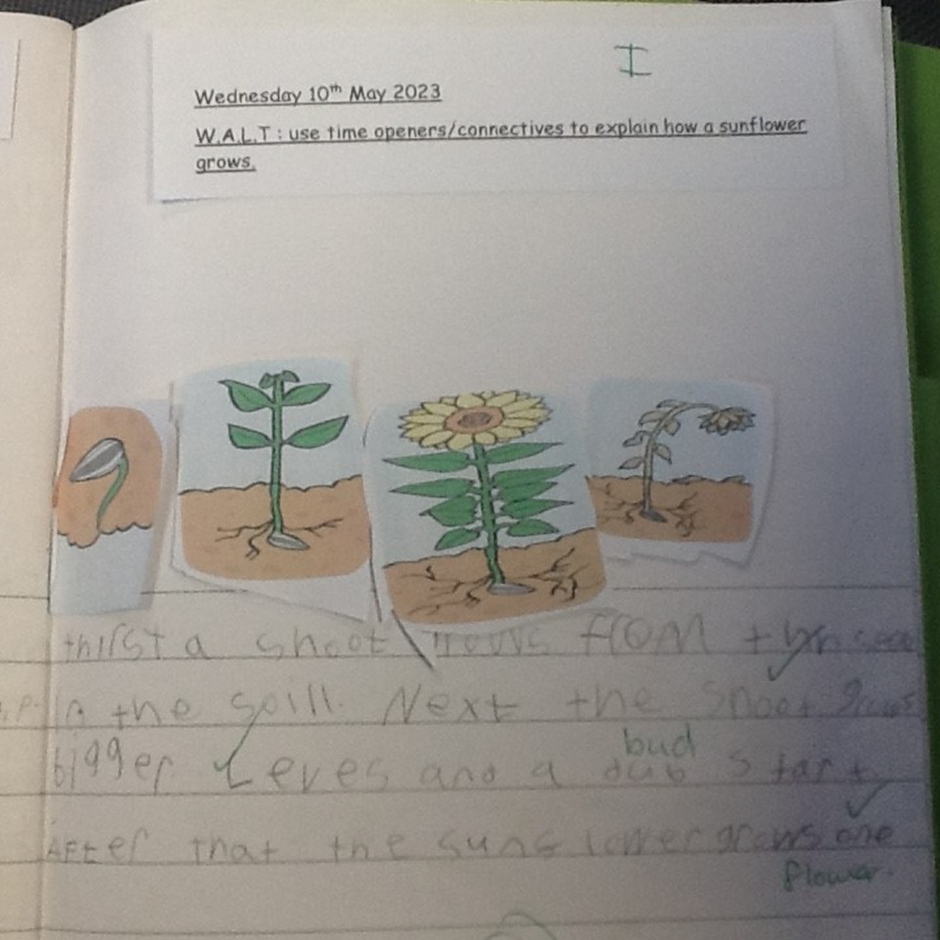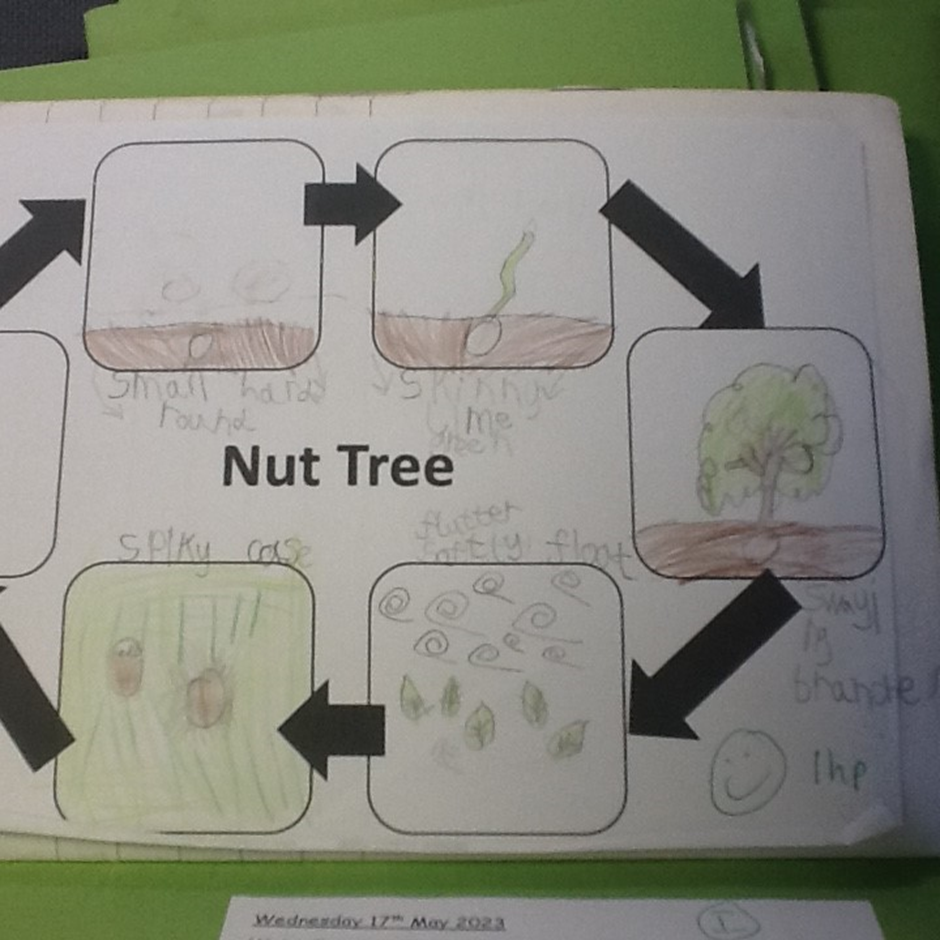 In history, Year 1 have been learning about changes through time. We have looked at fashion, hairstyles, washing, technology, entertainment, cooking and cleaning. We went back to our great-grandparents time and compared with modern times. We painted portraits from photographs and created a collage to show changes in housework and bath time. We then mapped our collages and portraits on the timeline.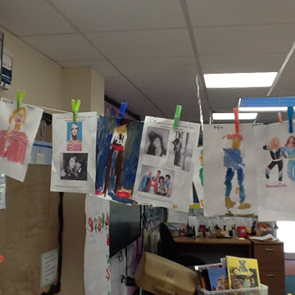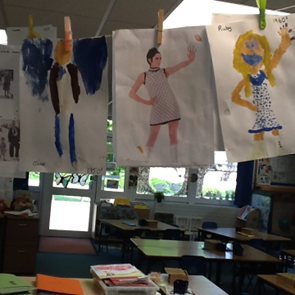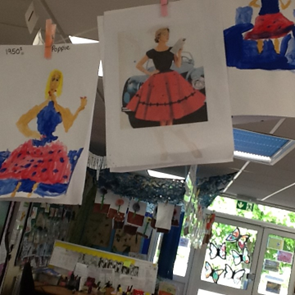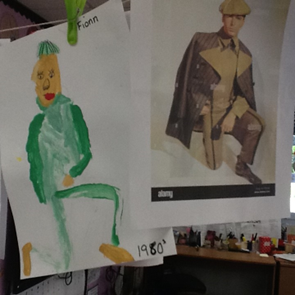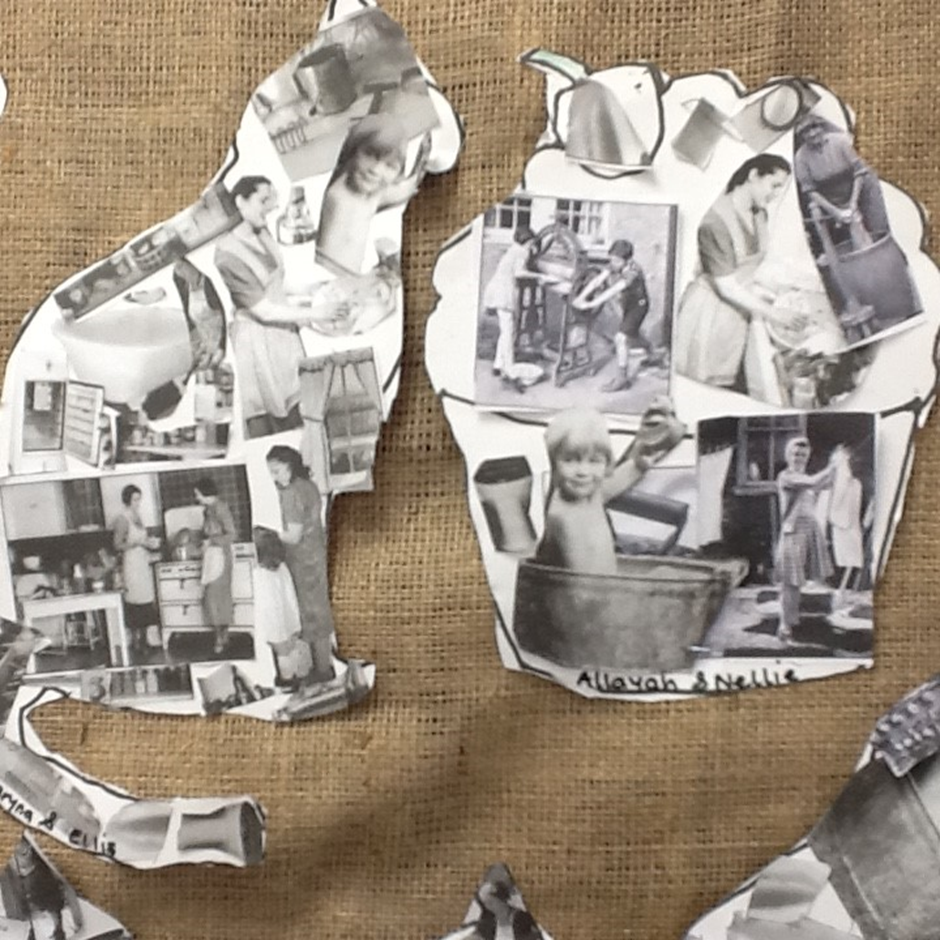 Mrs Monroe visited Year 1 and answered many questions about her life in the village of Wheathampstead when she was their age. She bought in old toys and books for the children to explore. She also showed her wedding photos.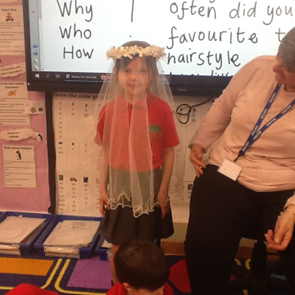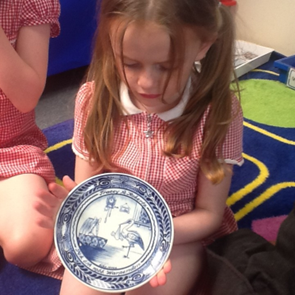 Year 1 have enjoyed programming the BeeBots!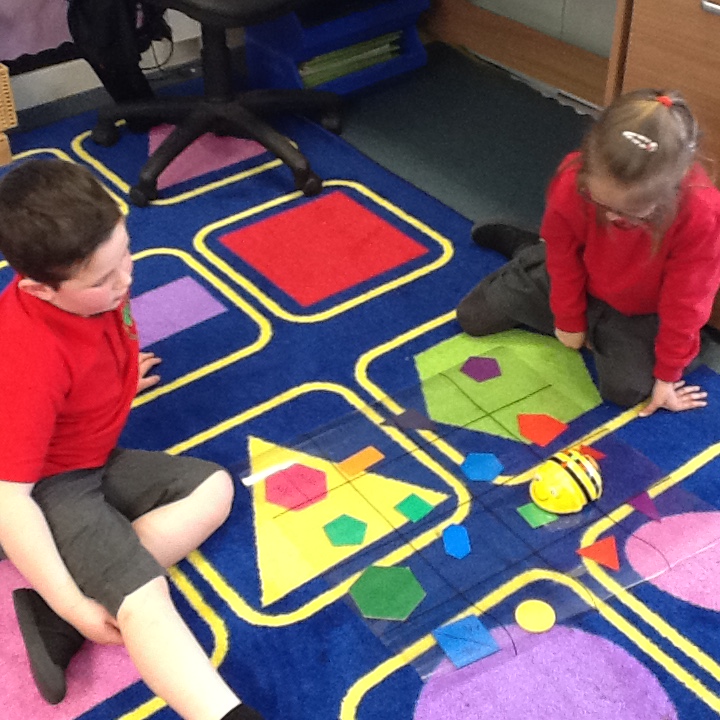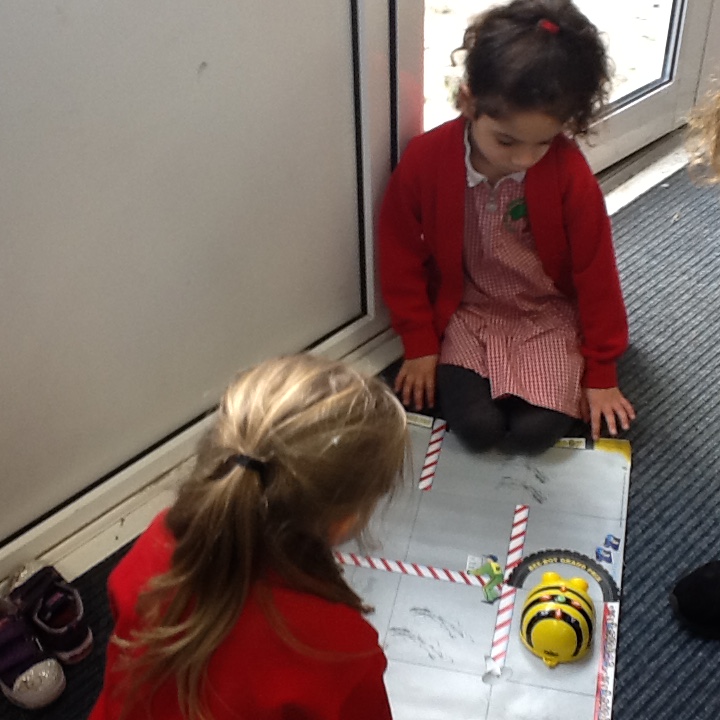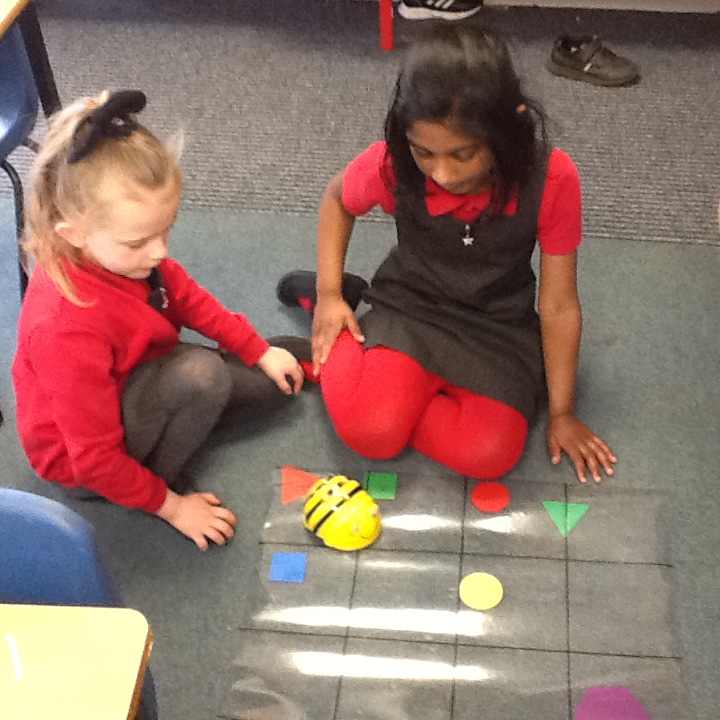 ​​​​​​​
In science, Year 1 have been investigating plants and identifying leaves.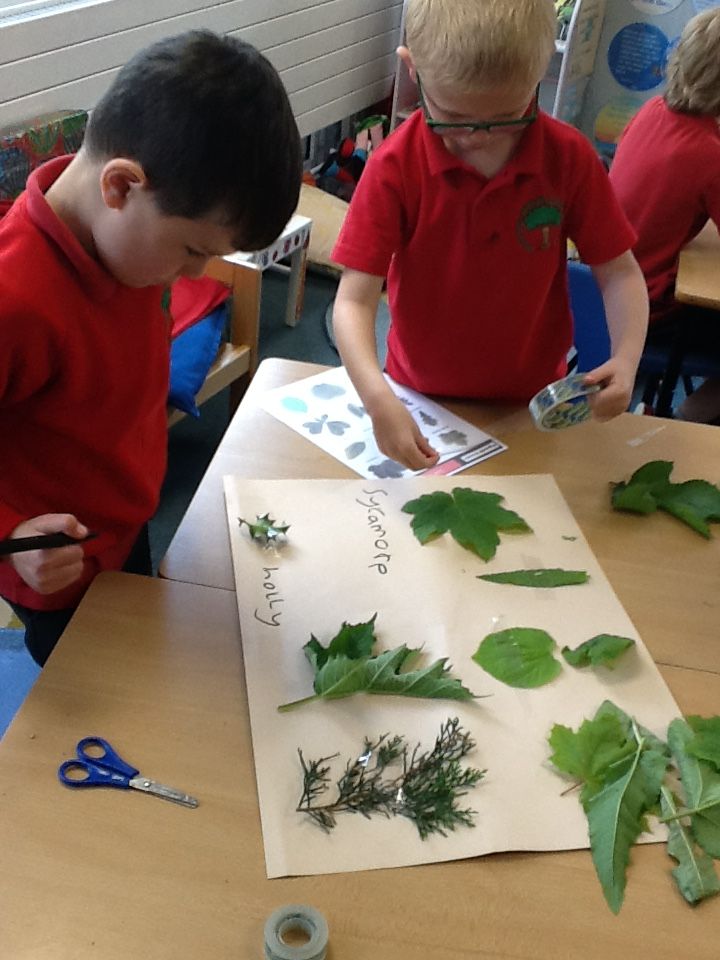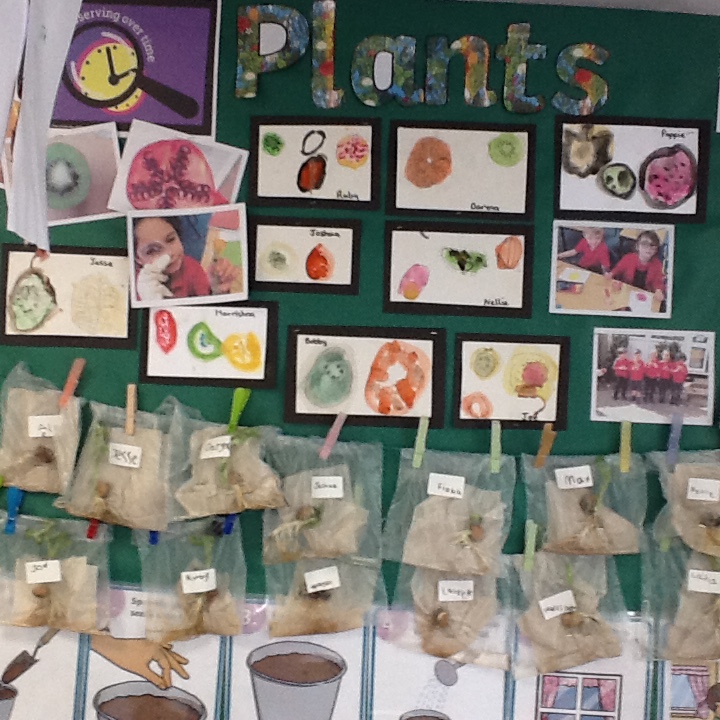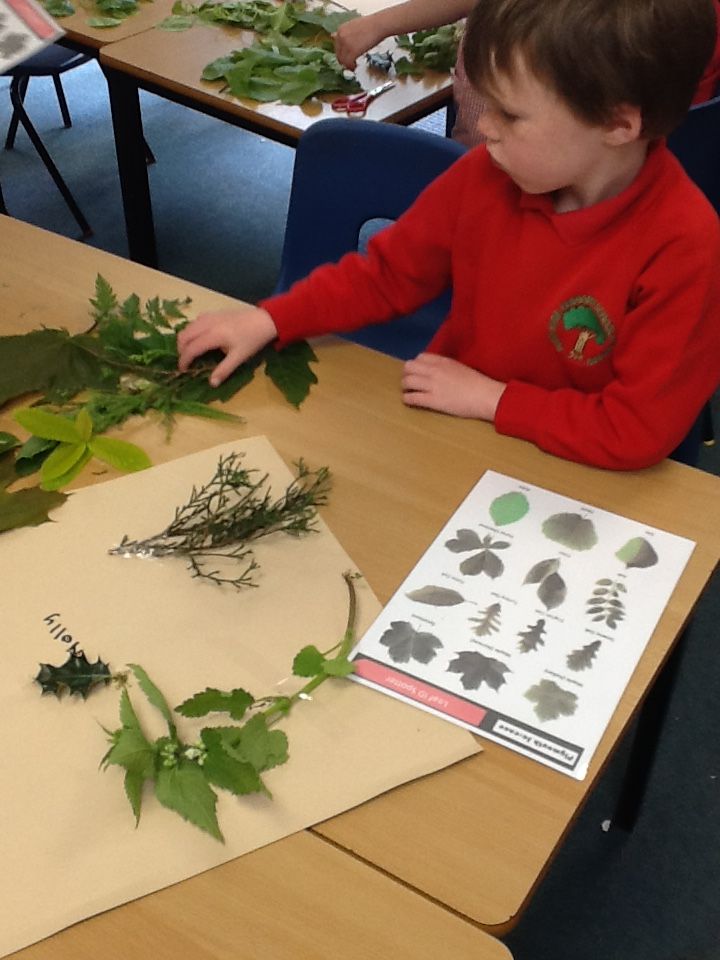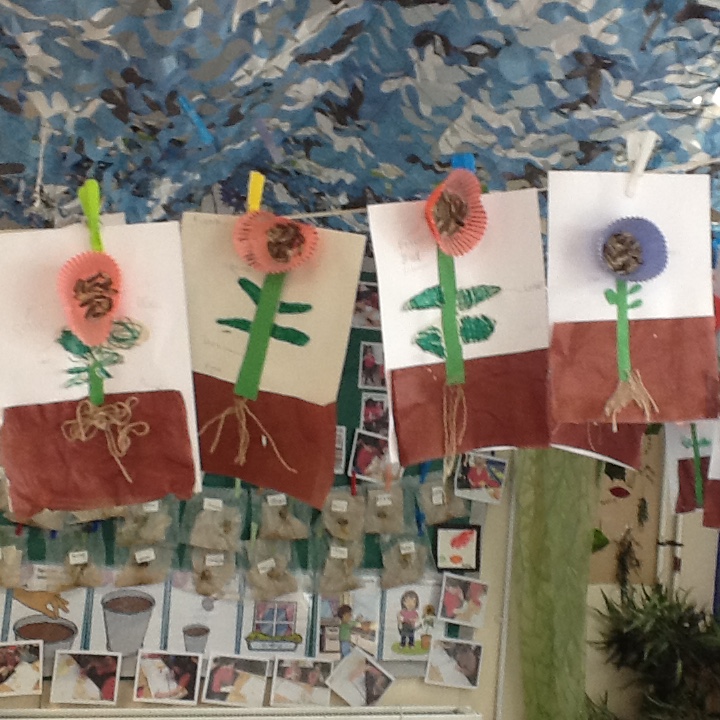 As part of Mental Health Awareness Week, Year 1 made stress balls.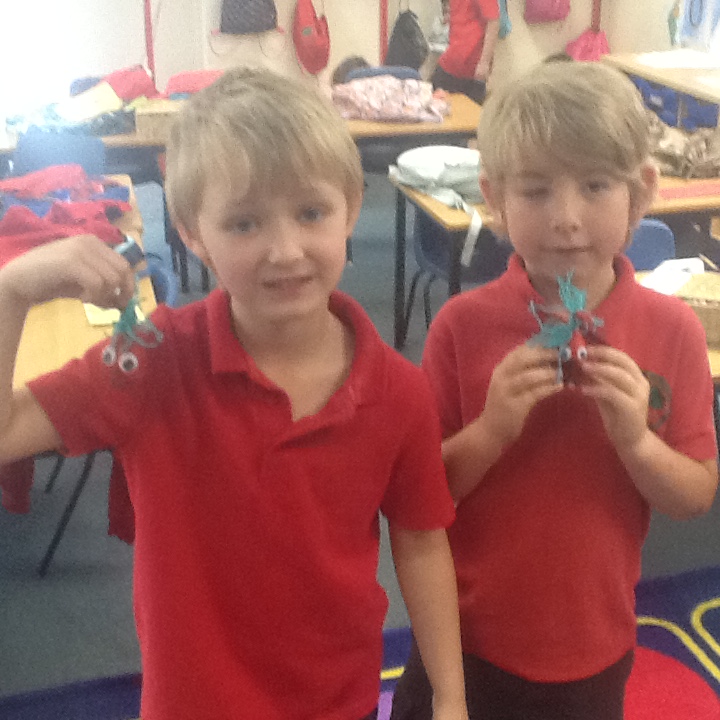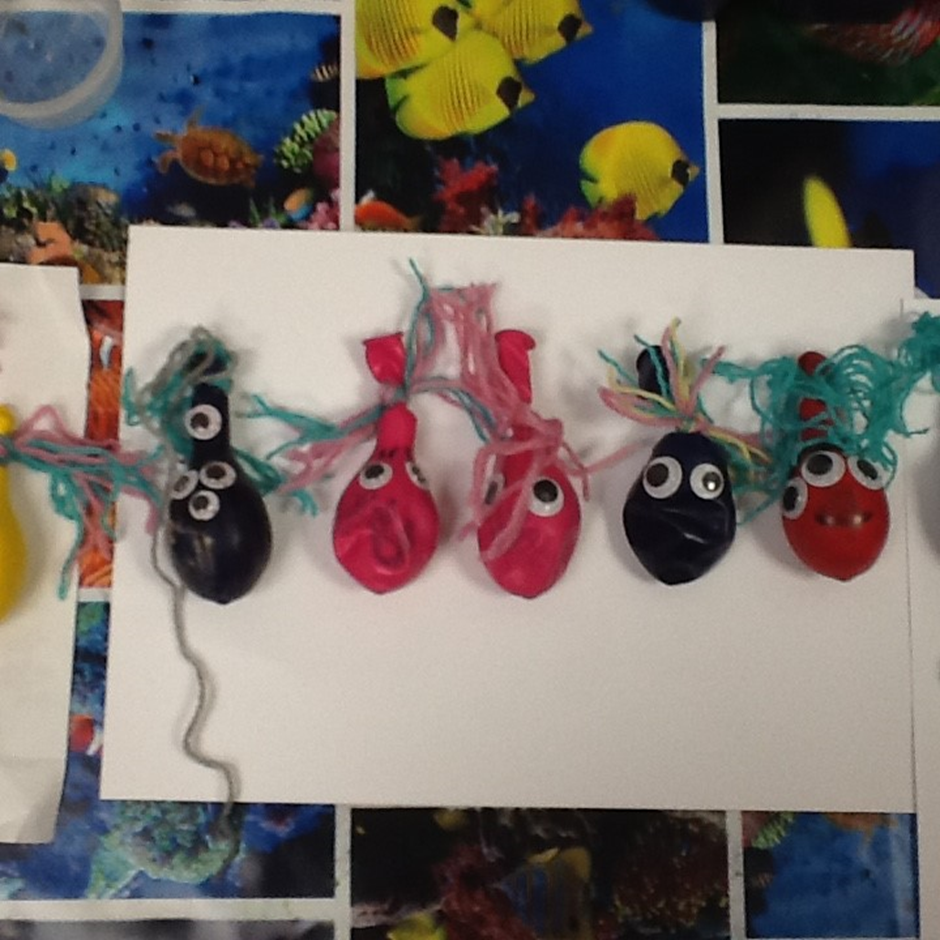 -------------------------------------------------
In English, Year 1 have been reading 'Meerkat Mail' by Emily Garrett.
This is Sonny our Meerkat.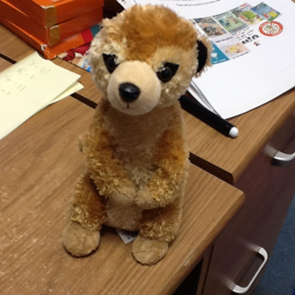 They have written postcards from places they have visited. Everyone wrote their own story changing the main character to a different animal and describing the places the animal had visited.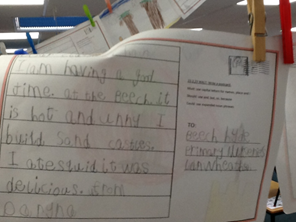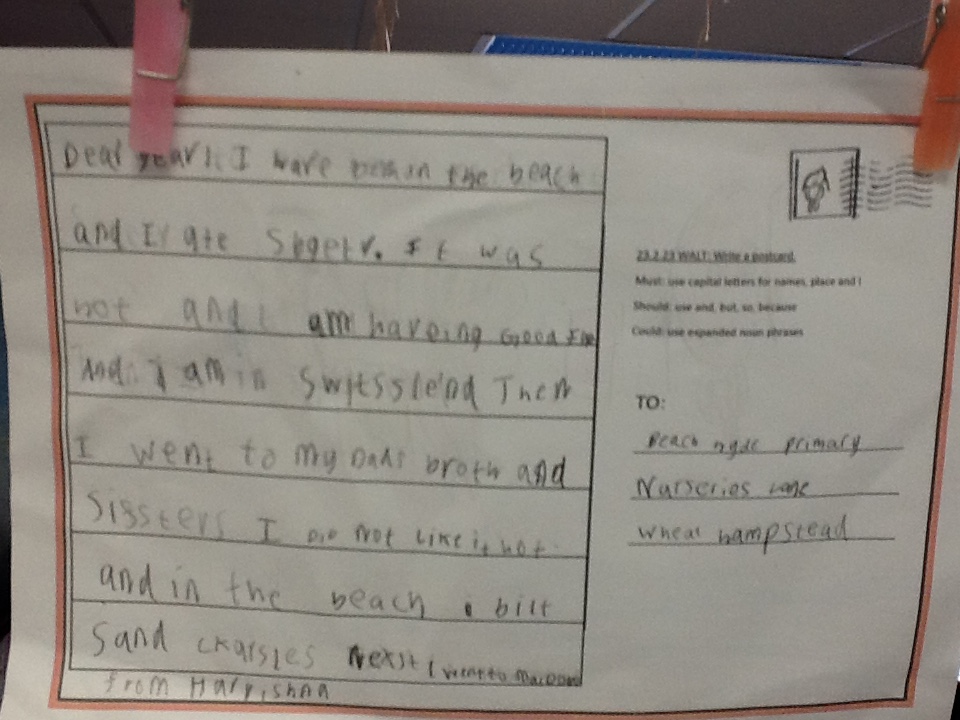 In Year 1, we have also been learning about how to write a non-chronological report. We researched our own dessert animal using iPads and reference books. We then wrote our own non-chronological report remembering to include all the features.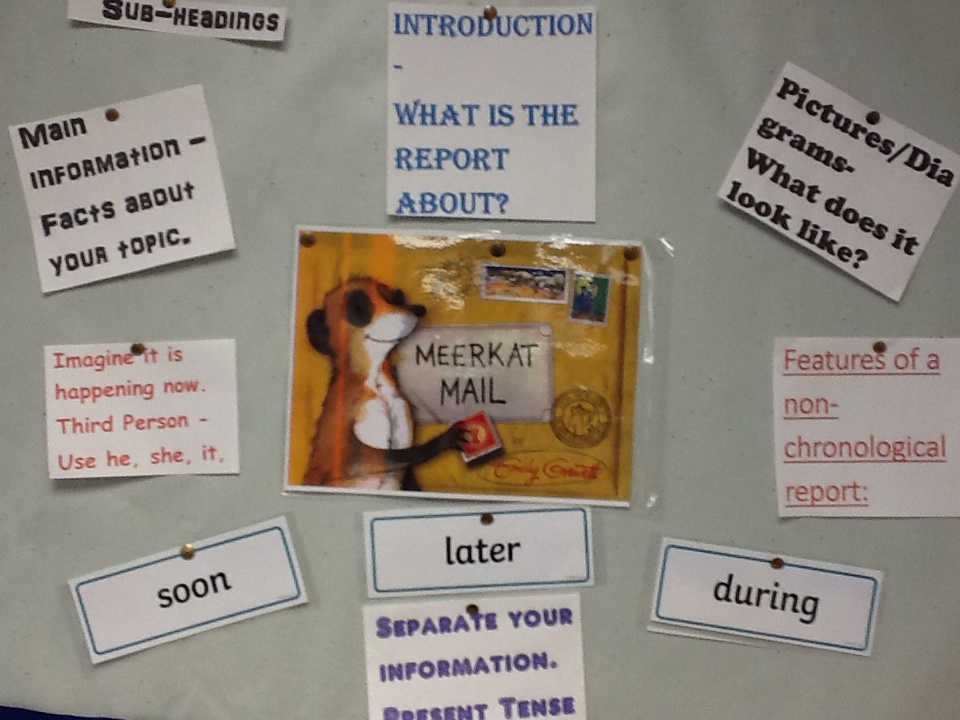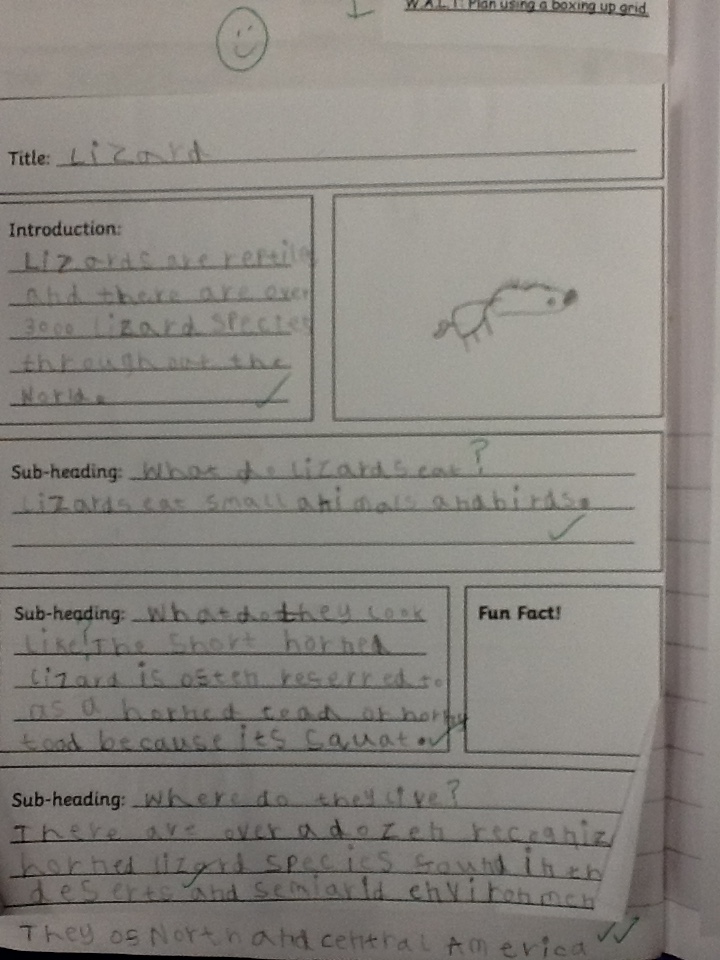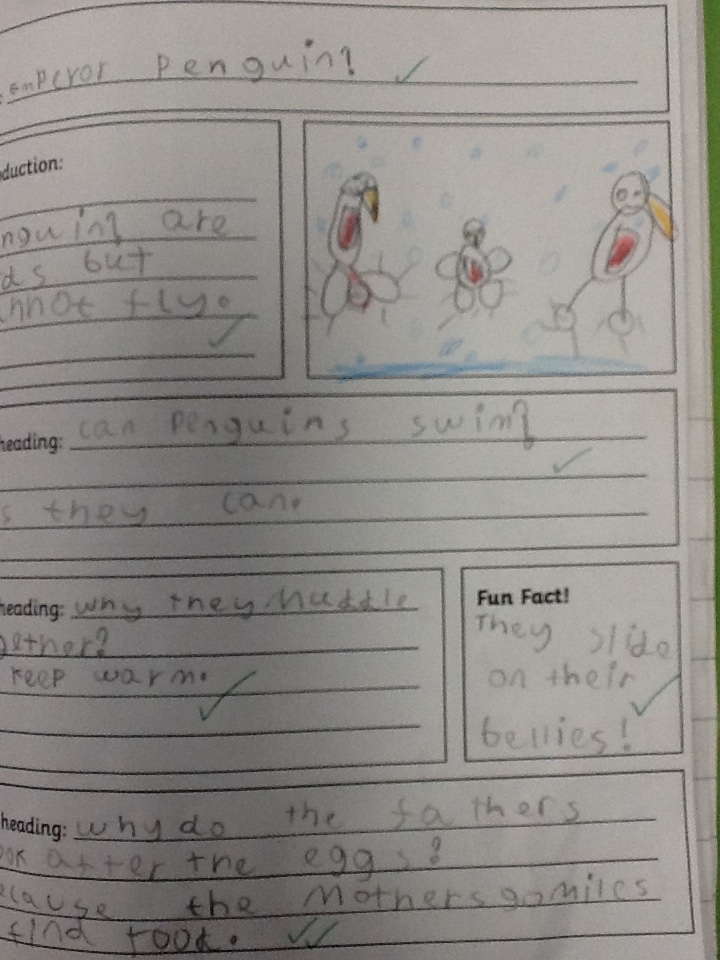 In geography, we have been learning about Antarctica and how it compares to the Kalahari desert where Sonny the Meerkat lived. We drew and labelled pictures and spoke about how different animals adapted to their environments. We also mixed paints to create landscape pictures.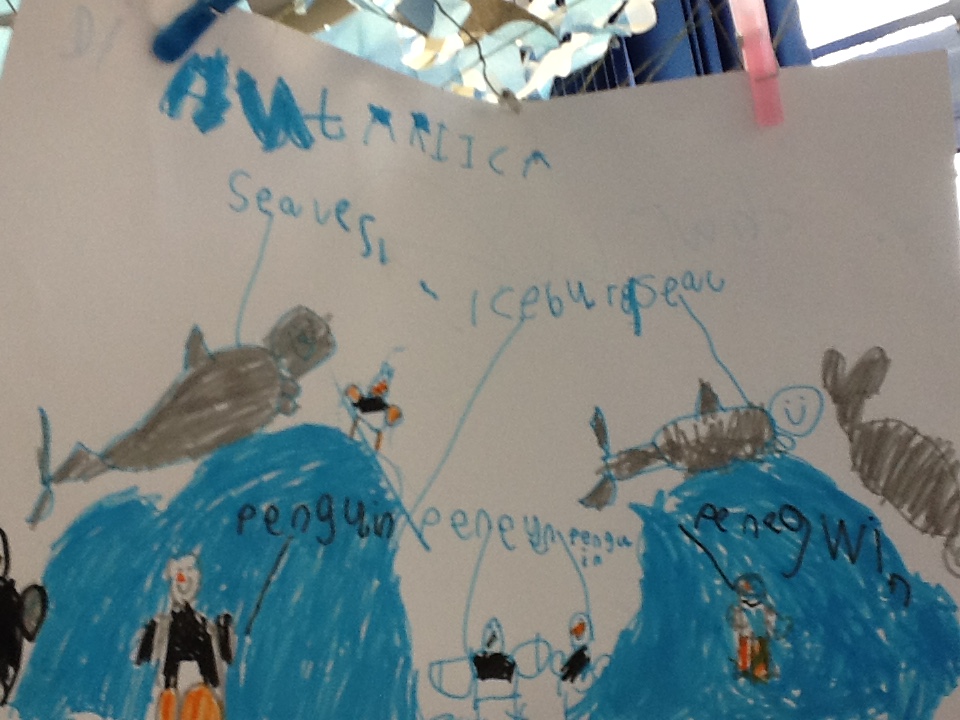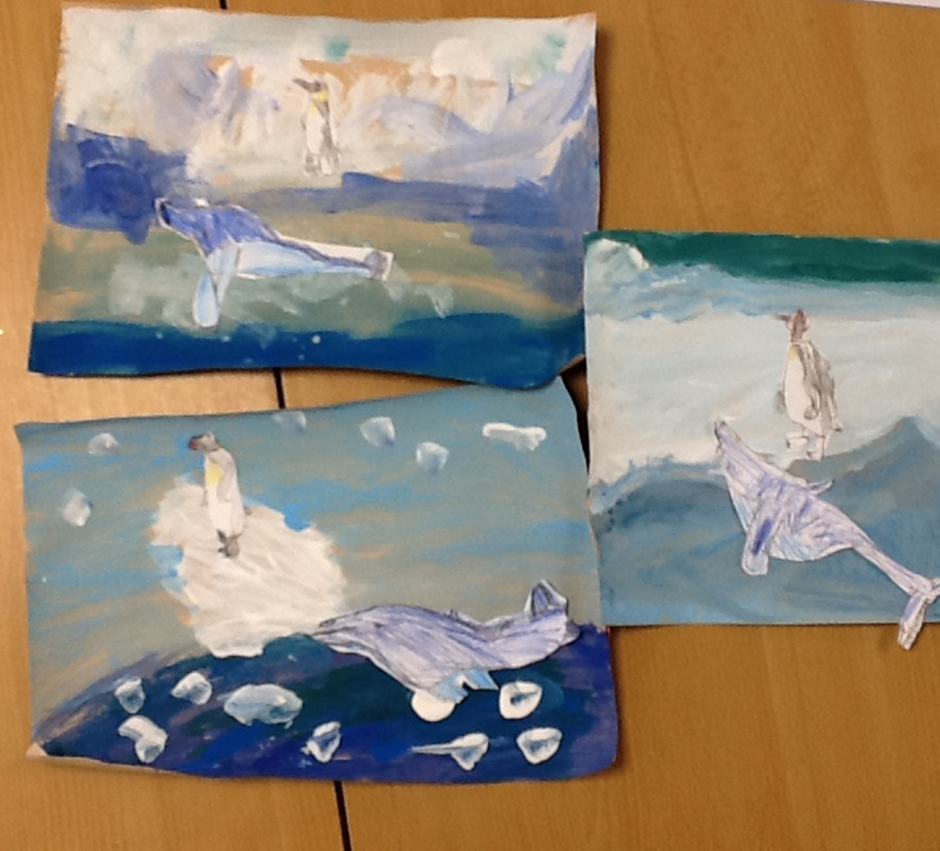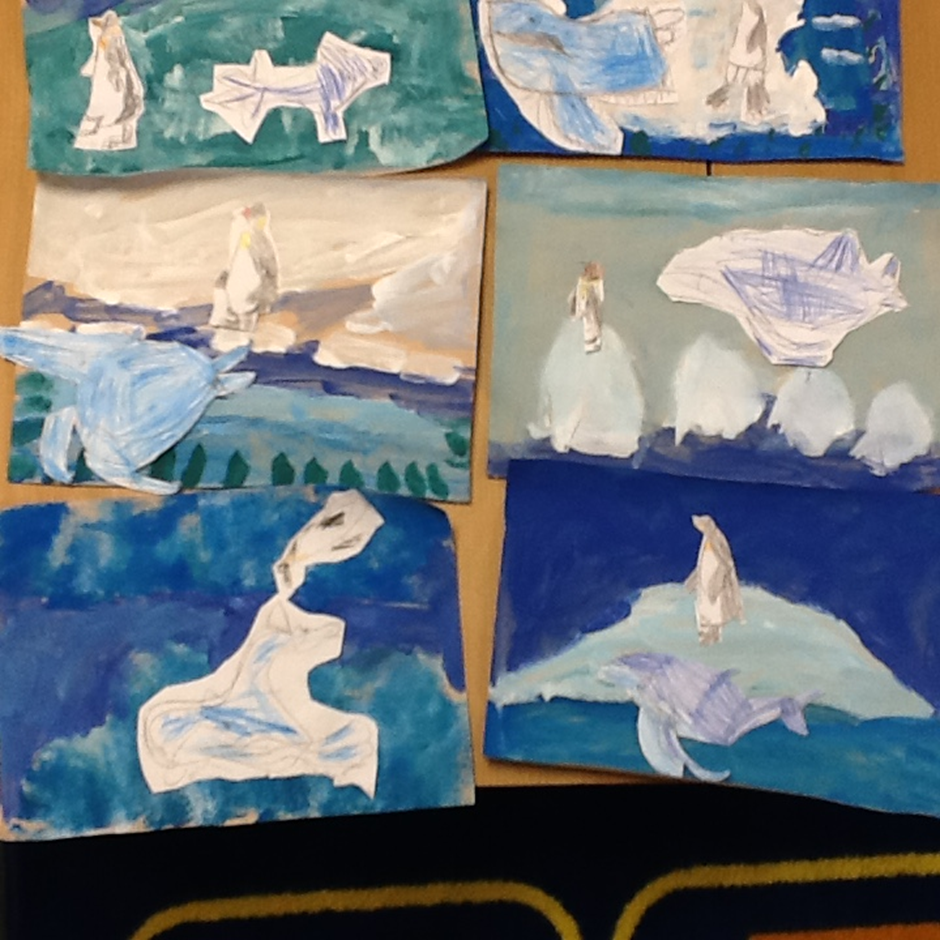 In maths, we have been learning how to count in 2s, 5s and 10s.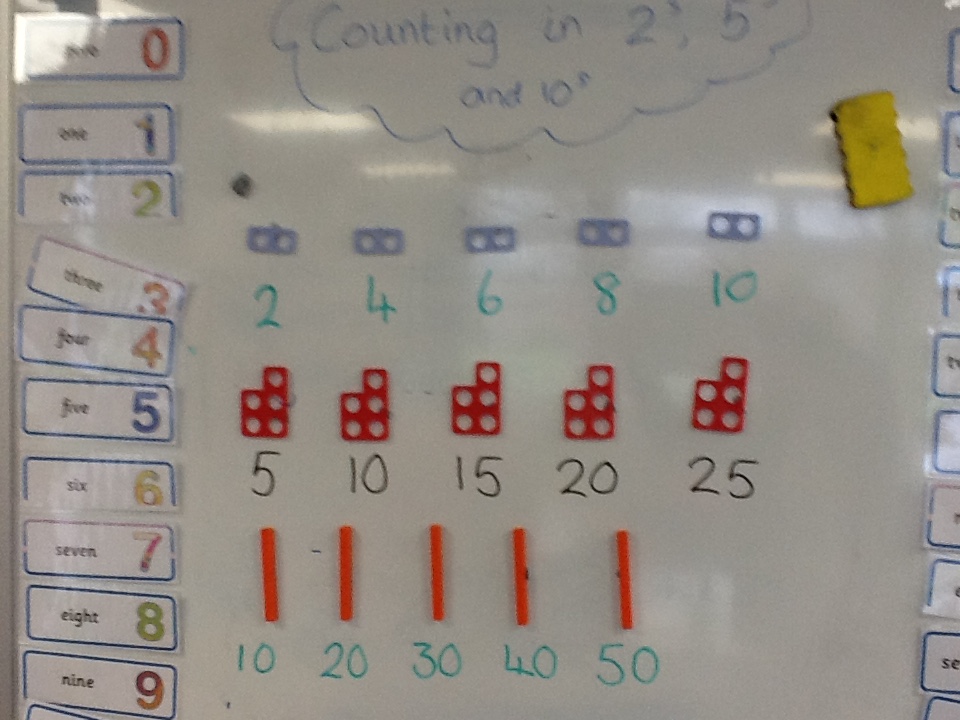 In design and technology, Year 1 have been learning how to make free standing structures. They made tepees and learnt that their cone shape helped them to stand up and the structure is supported by straws. They then made cuboids and prisms from nets to make a house. Finally, they planned and made their own structures using recycled materials.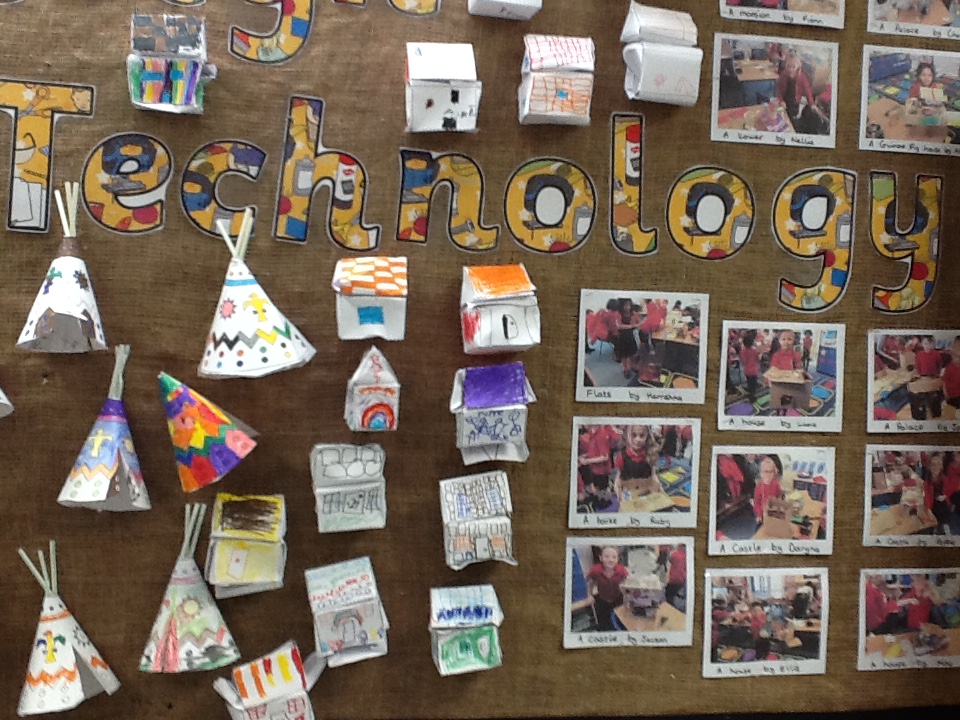 In our P.S.H.E lessons, we have been focusing on how we keep ourselves healthy.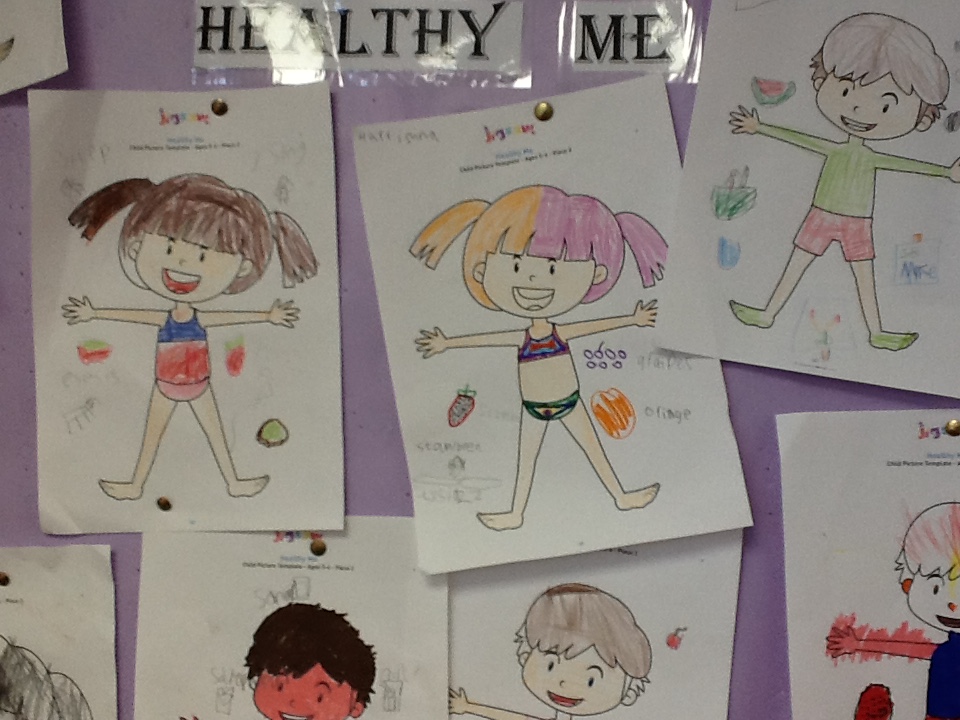 In R.E, we have been learning about the Easter story. We created our own Easter garden.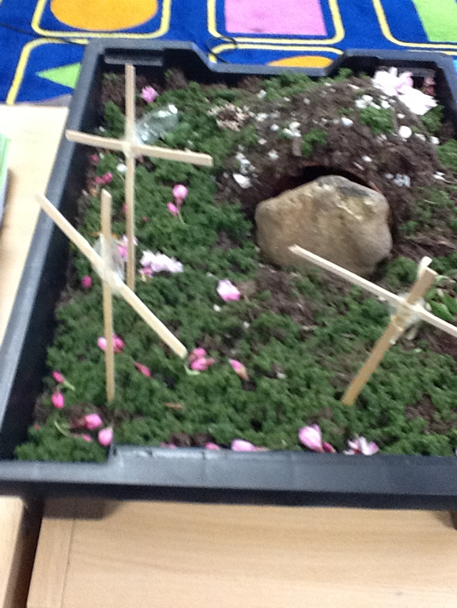 -------------------------------------------------
Mrs Barker brought in some old books for the children to look at. They looked at the differences between old and new books. The children were fascinated by the old-fashioned illustrations. They were also amazed that the Wolf was actually killed at the end of the traditional story of the 'Three Little Pigs'. One of the books was so old that it was made out of wood!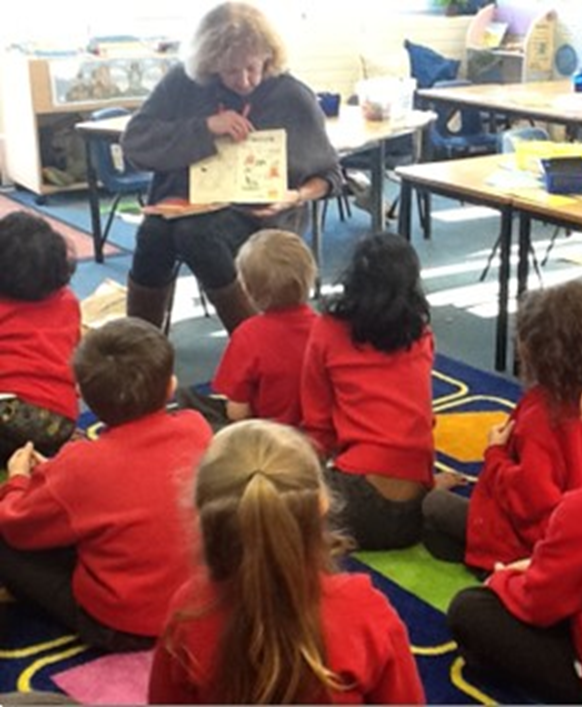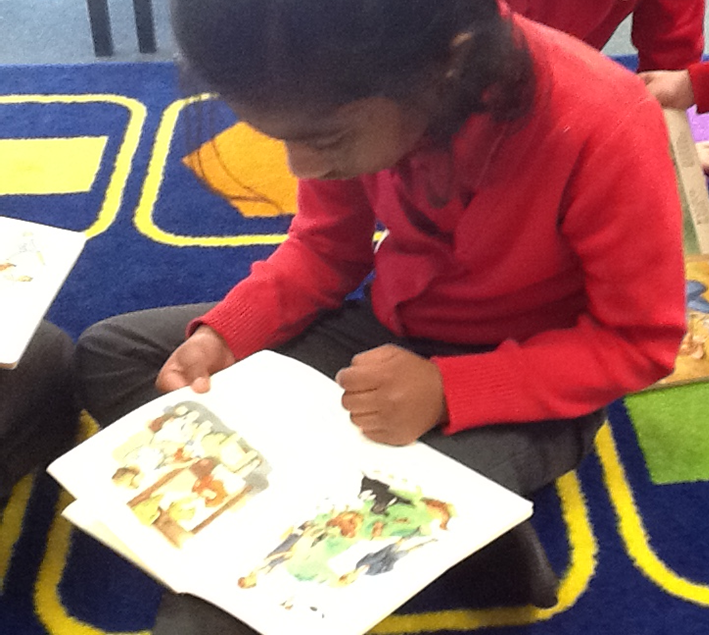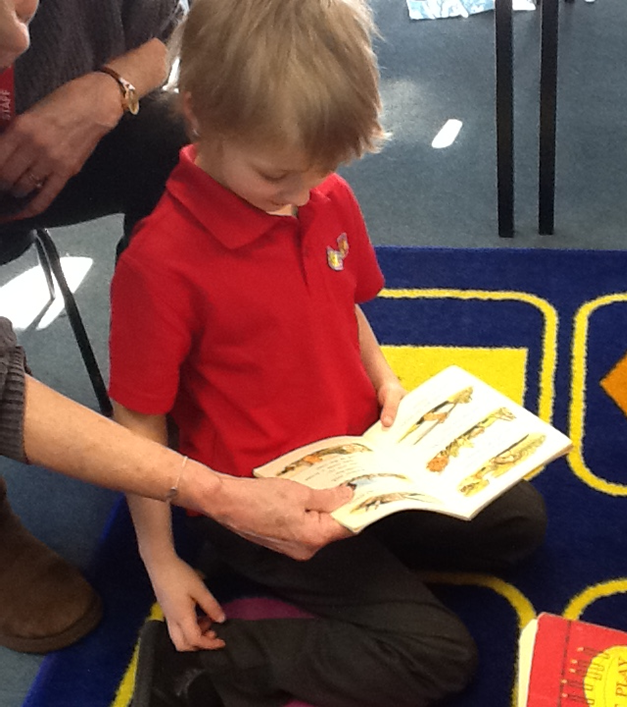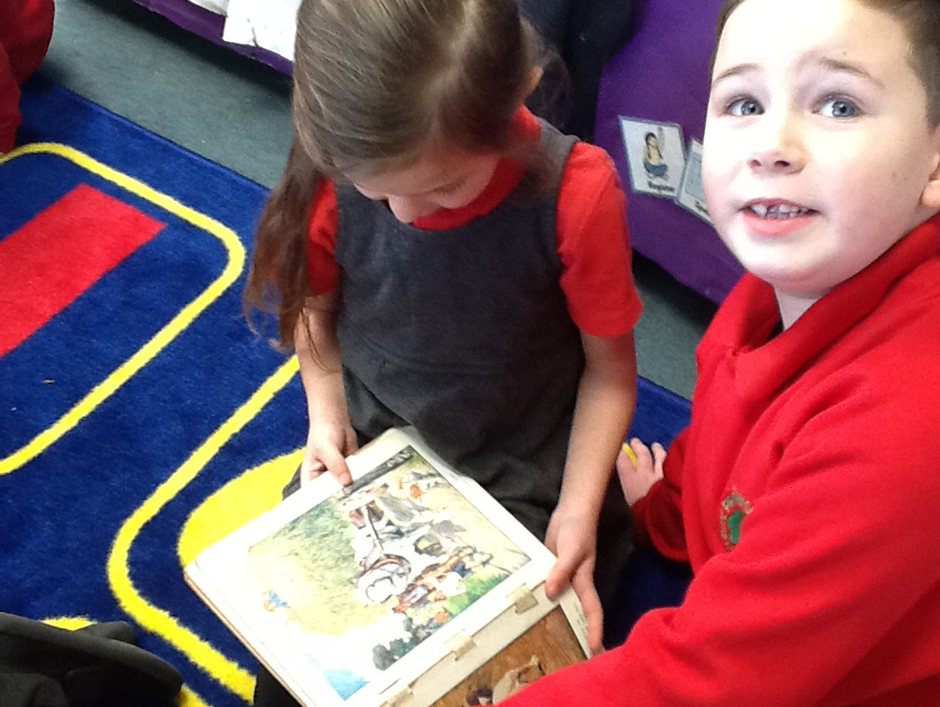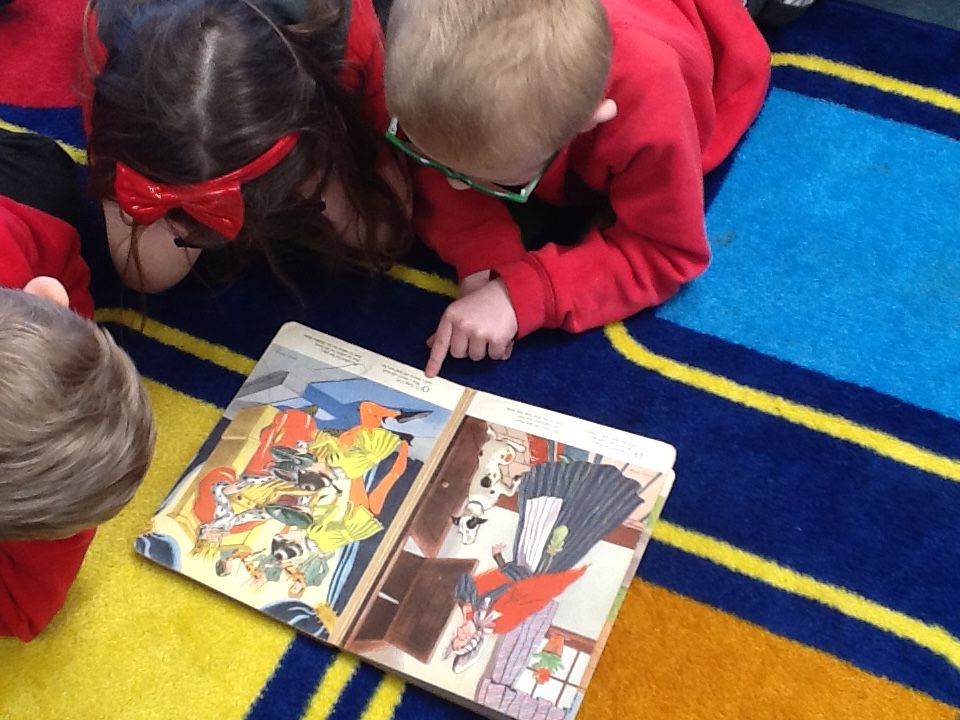 The children were very pleased when the Big Bad Wolf was captured and our three little pigs returned. They had written wanted posters and put them up all over the school.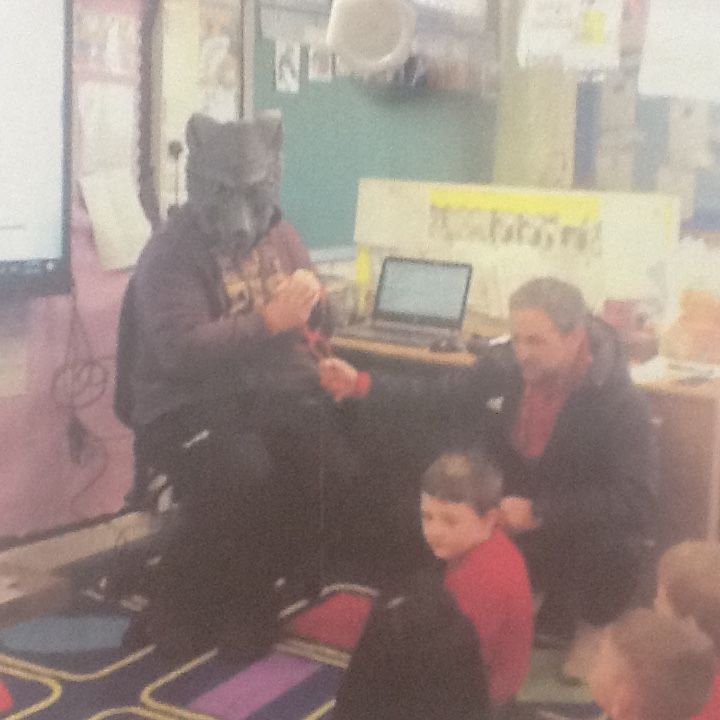 We wrote winter poems in the style of a recipe. The children copied them neatly for display.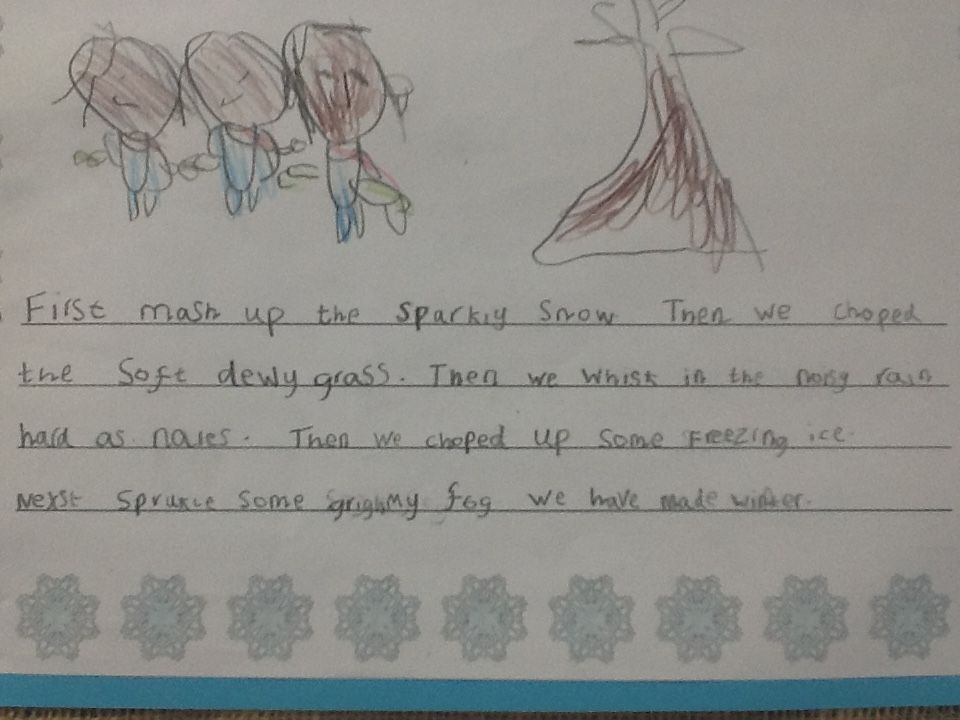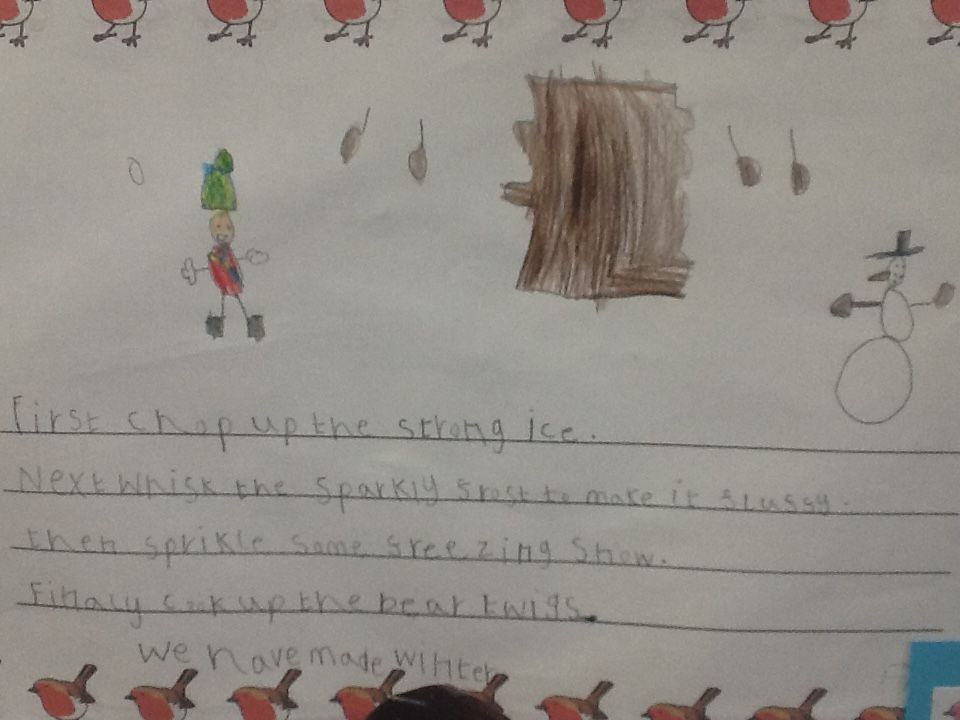 In art, Year 1 have been learning about Picasso. They created their own portraits in the style of Picasso.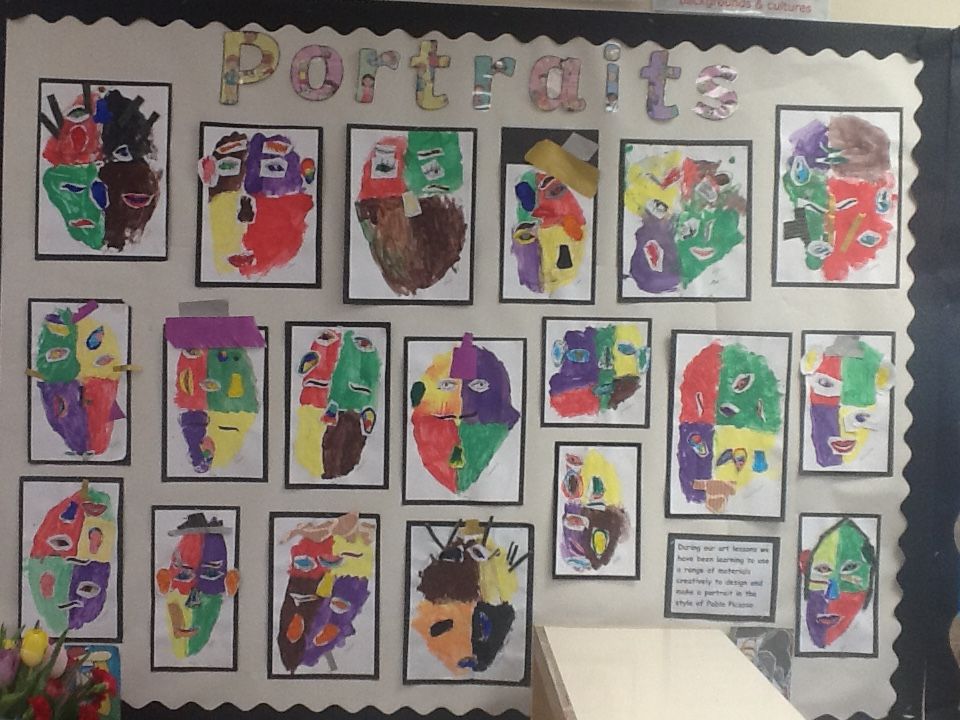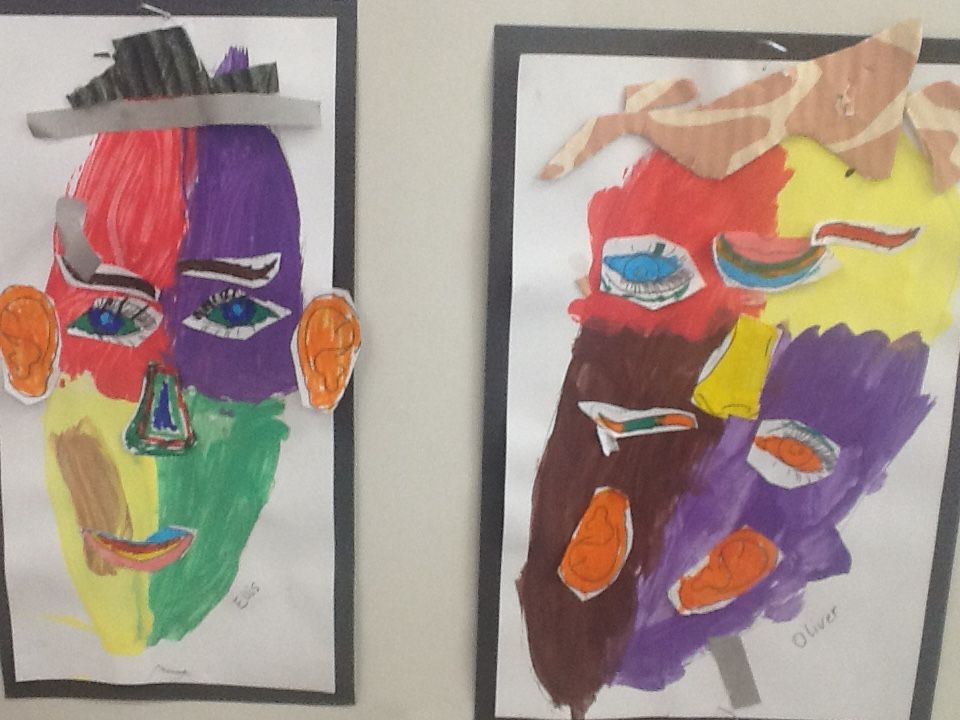 During PSHE lessons, the children have been thinking about their own dreams and goals. They designed a wellington boot with a partner representing a dream and goal that they both share.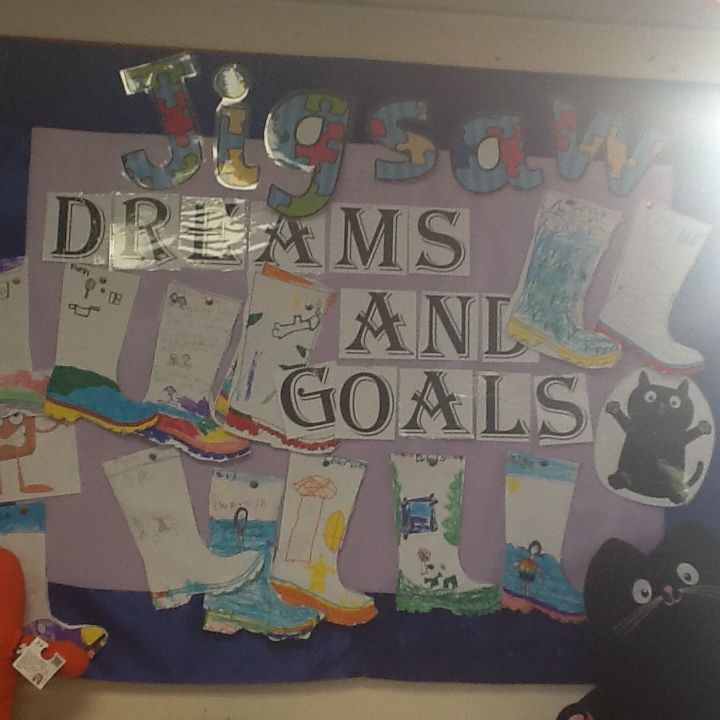 In history, Year 1 have been looking at the history of toys. This was linked to our learning about different materials in science. The children painted old toys using water colours. They sketched them very carefully. The children made dolls out of wooden spoons. They created their own outfits and chose their materials. The dolls look lovely on display.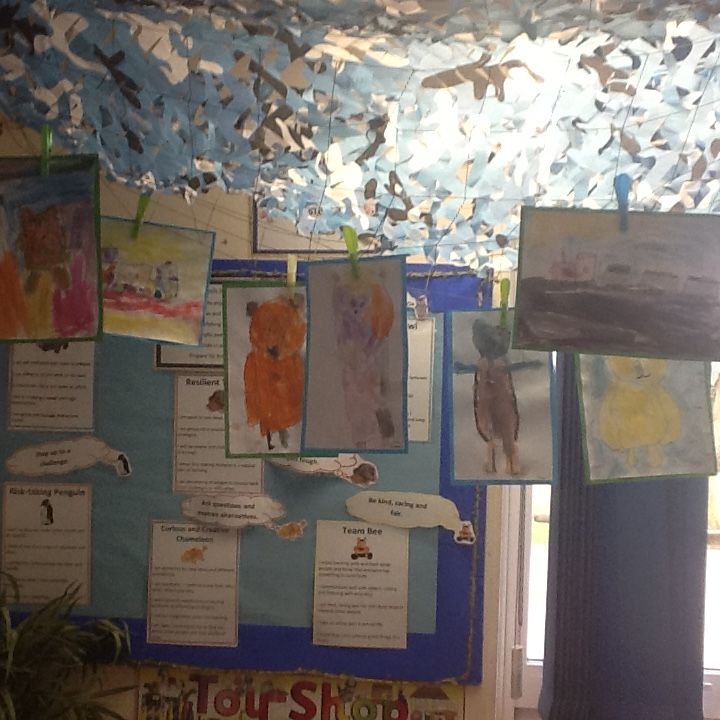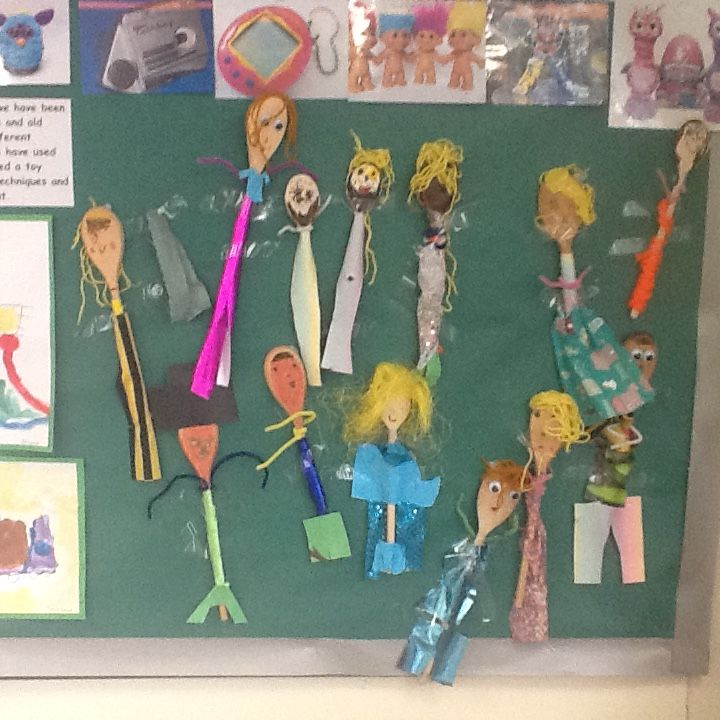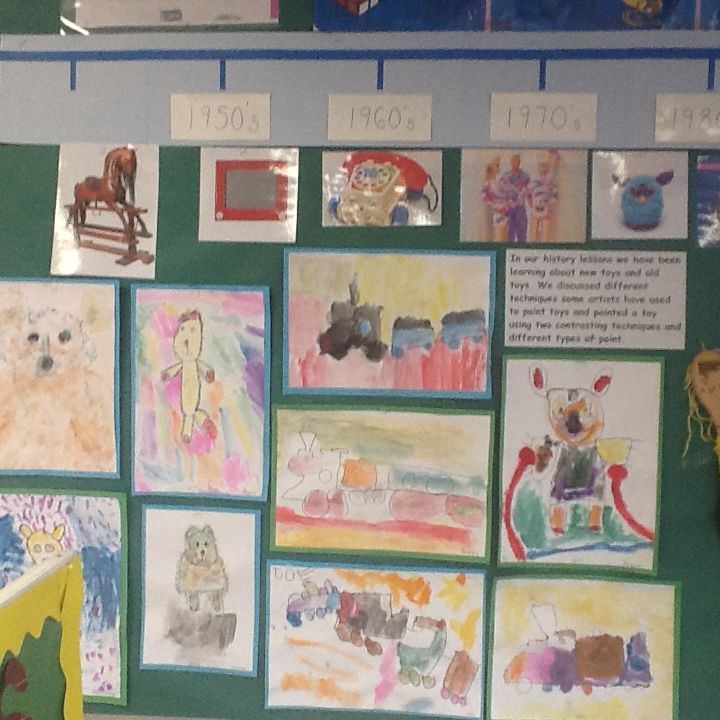 ---------------------------------------------------
In Design Technology, Year 1 have been designing and making a moving winter picture.
First, they practised making each mechanism. They learnt how to make lift the flap, slider mechanism, pivot mechanism and a spring mechanism.
The children designed a moving picture and labelled the two mechanisms they had chosen to make some parts move.
The children enjoyed making their moving pictures creating a lovely display.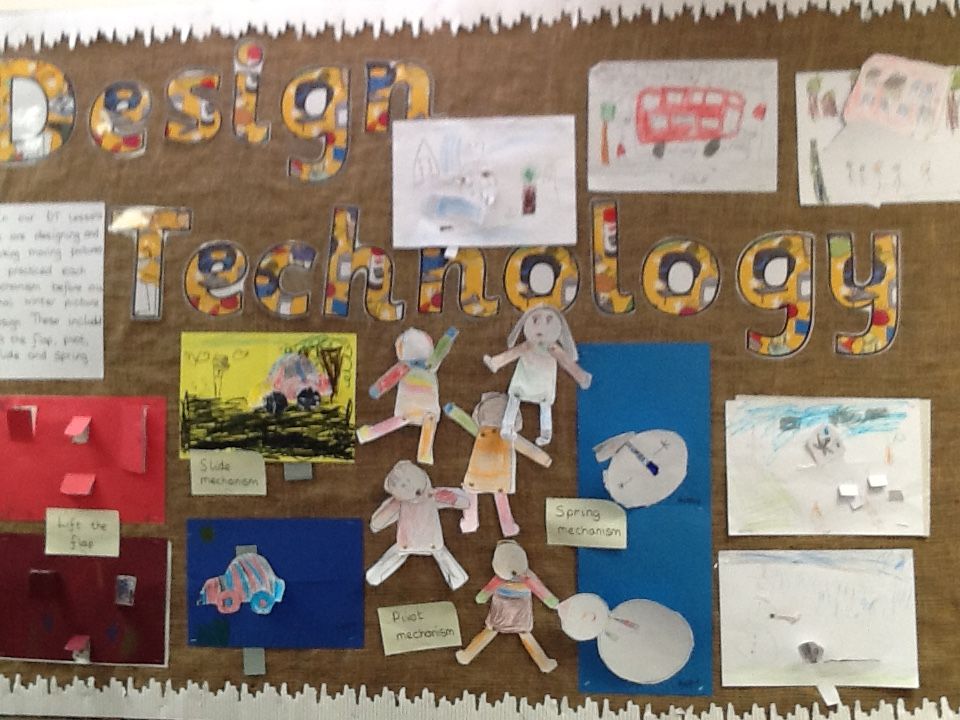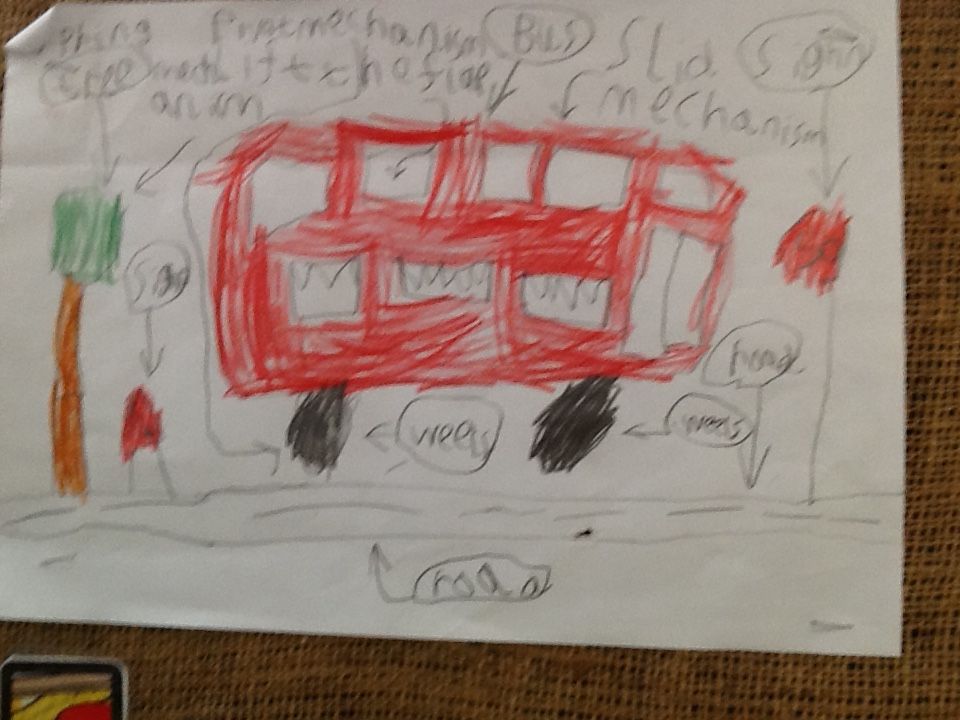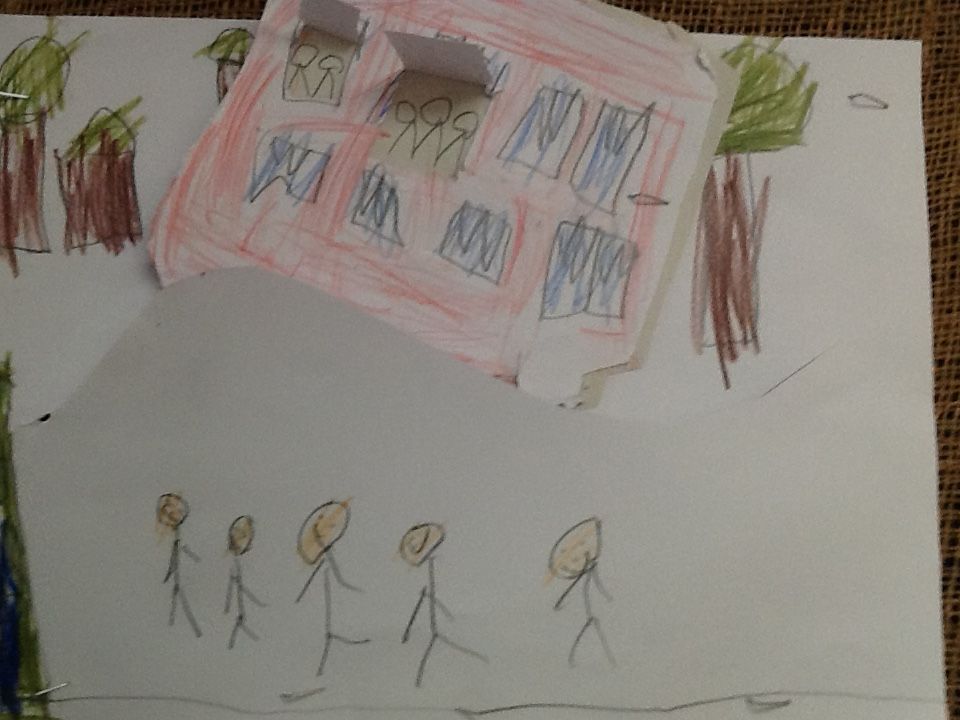 Year 1 worked very hard to rehearse and put on their Christmas production, 'Ralph the Reindeer'. They drew themselves as their play character.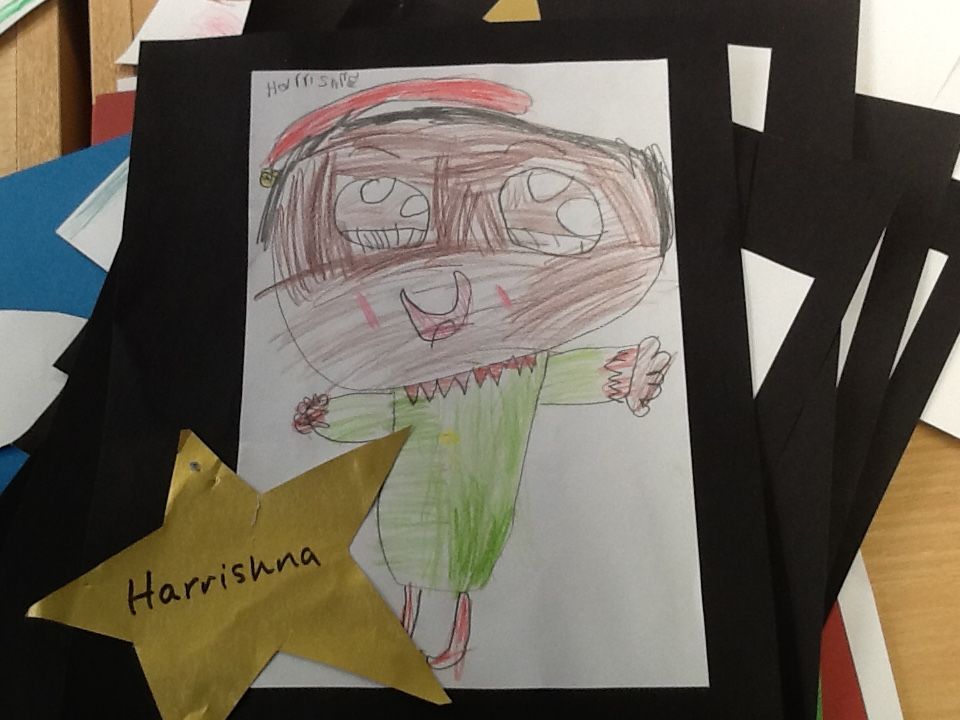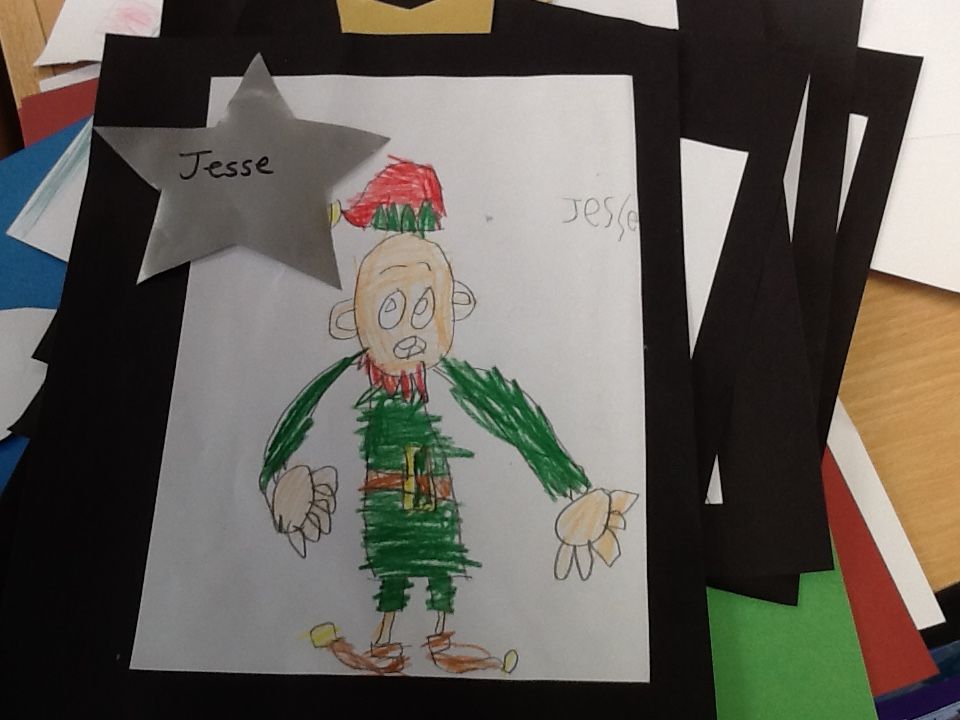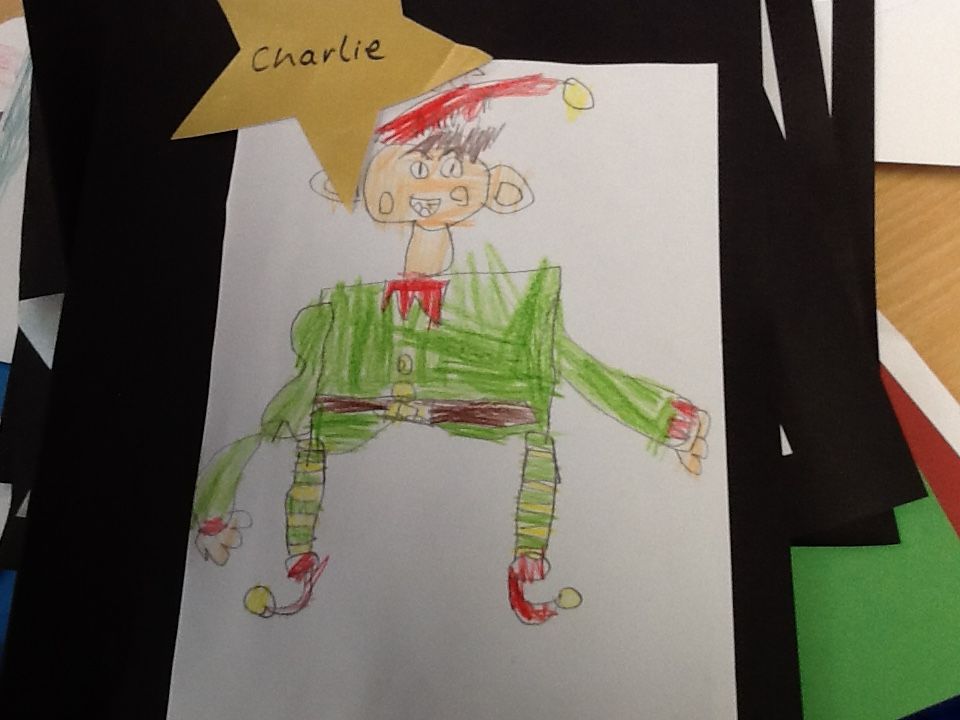 In P.S.H.E, Year 1 have been thinking about how they are all unique. They enjoyed talking with their peers about their similarities and differences. Year 1 understand that being unique is important so that we all have different things we can learn about each other.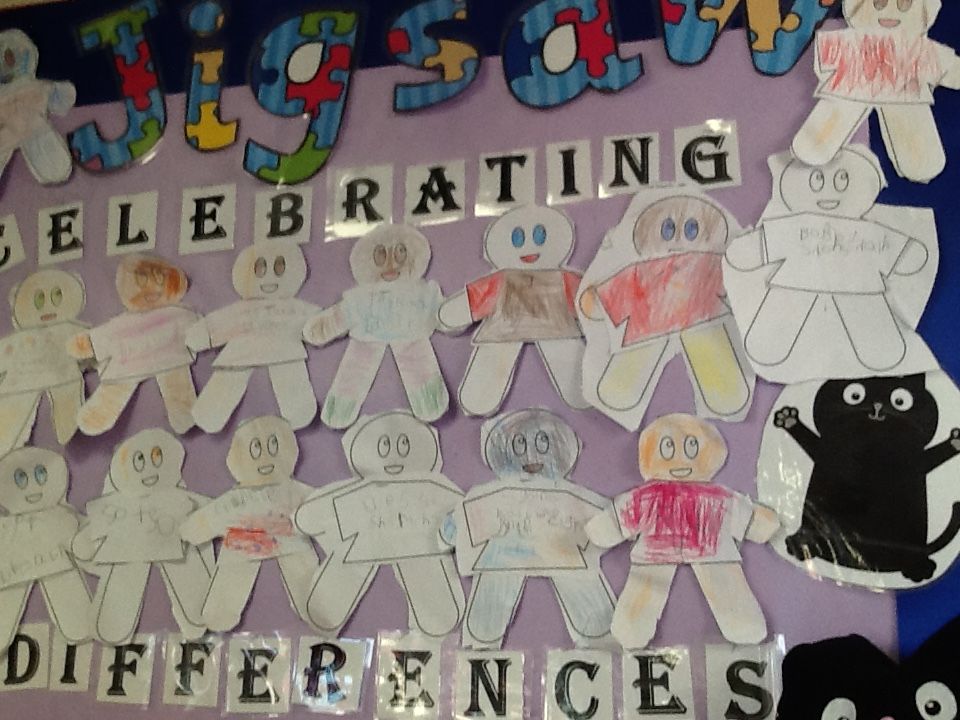 In maths, we have been learning how to tackle subtraction problems. We used tens frames, number lines, part-whole models and cubes to work out the answers. Some problems were challenging and made us think.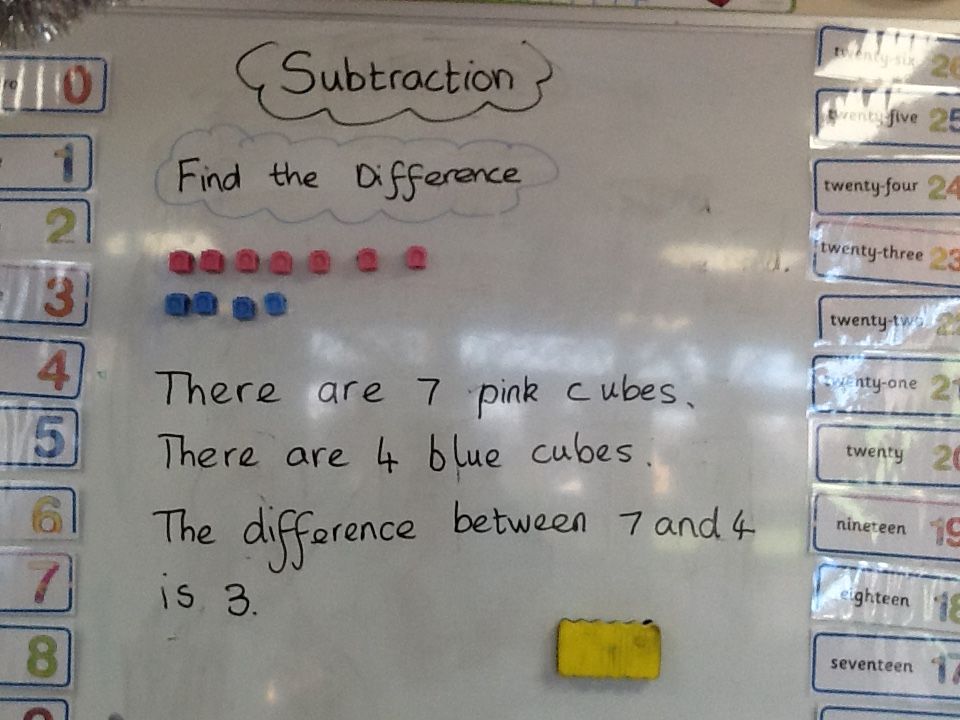 Year 1 have been learning about owls. They looked at non-fiction books and found out information. They also watched some of a documentary to learn some facts. Year 1 have been learning to write a factual report about owls.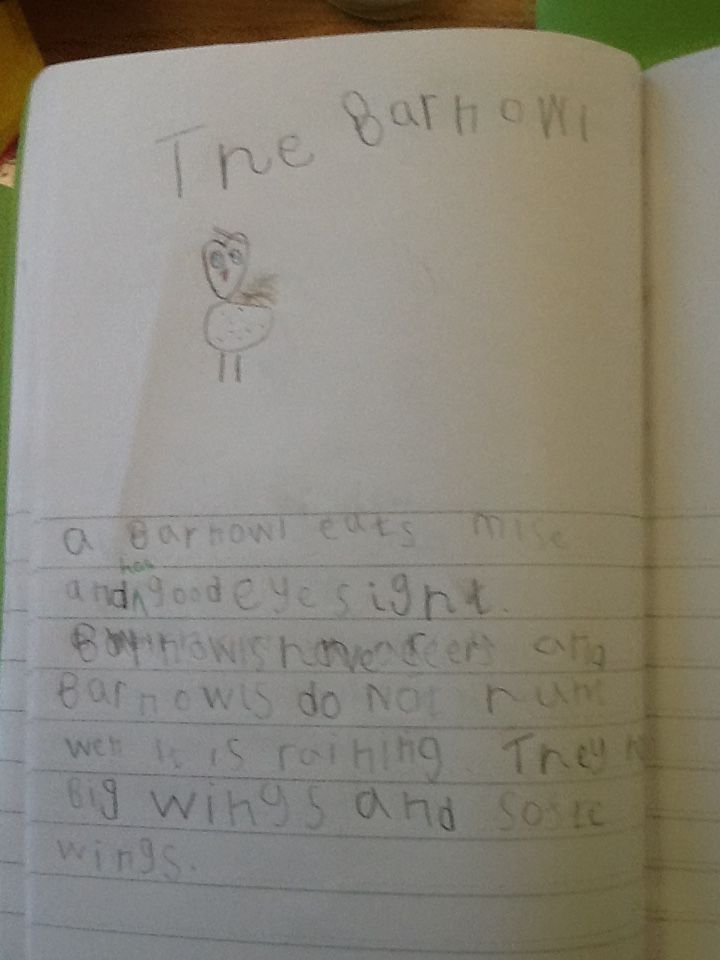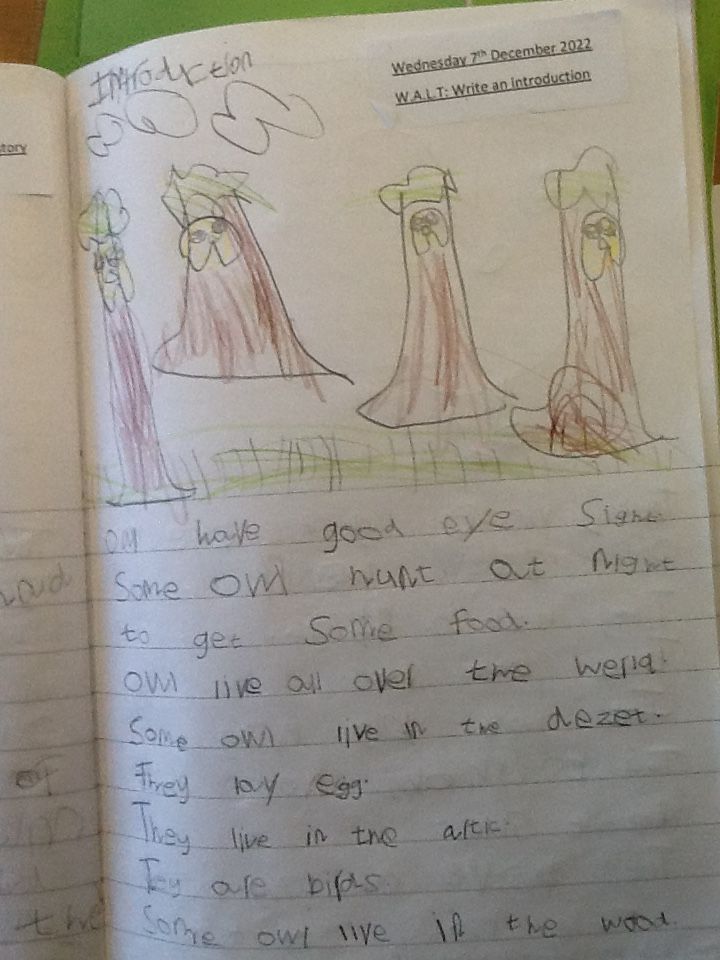 In geography, Year 1 have been finding out about their local area. They enjoyed using Google Earth to explore the local surroundings and find their house and school. Year 1 worked collaboratively to create their very own map of Wheathampstead.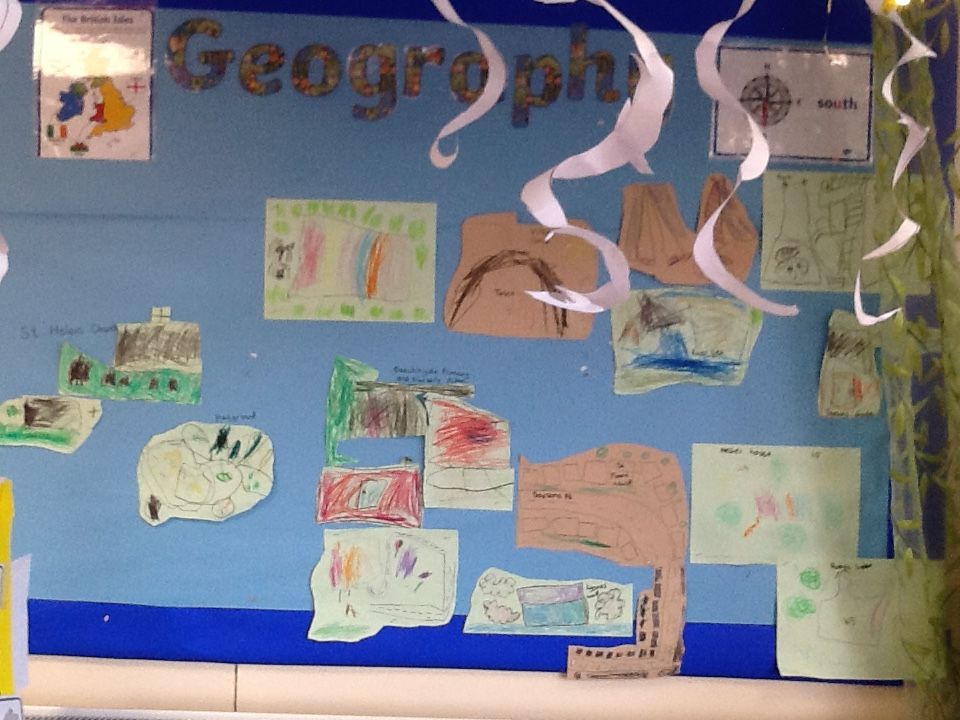 --------------------------------------------------------
Year 1 have been learning about classifying animals in science. They identified features of each group of animal and made a poster about them.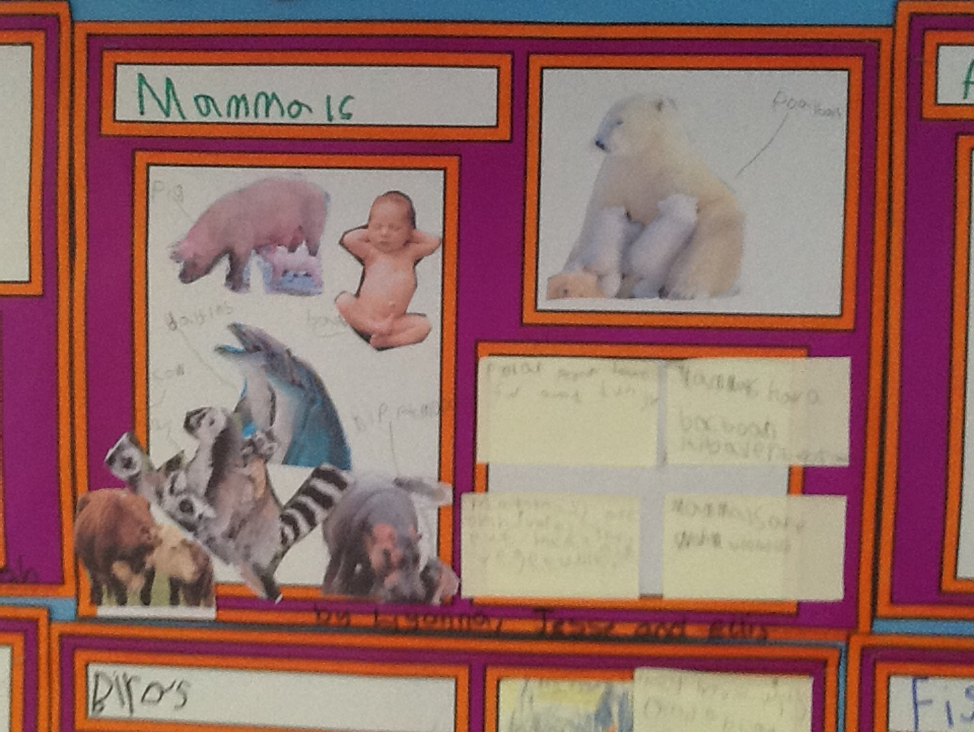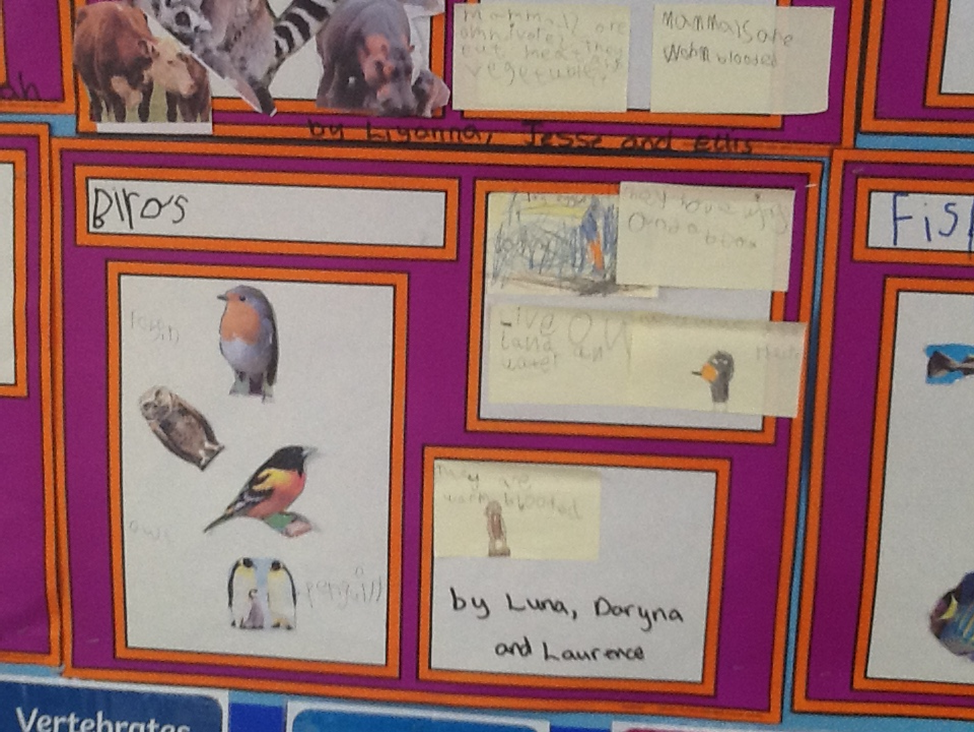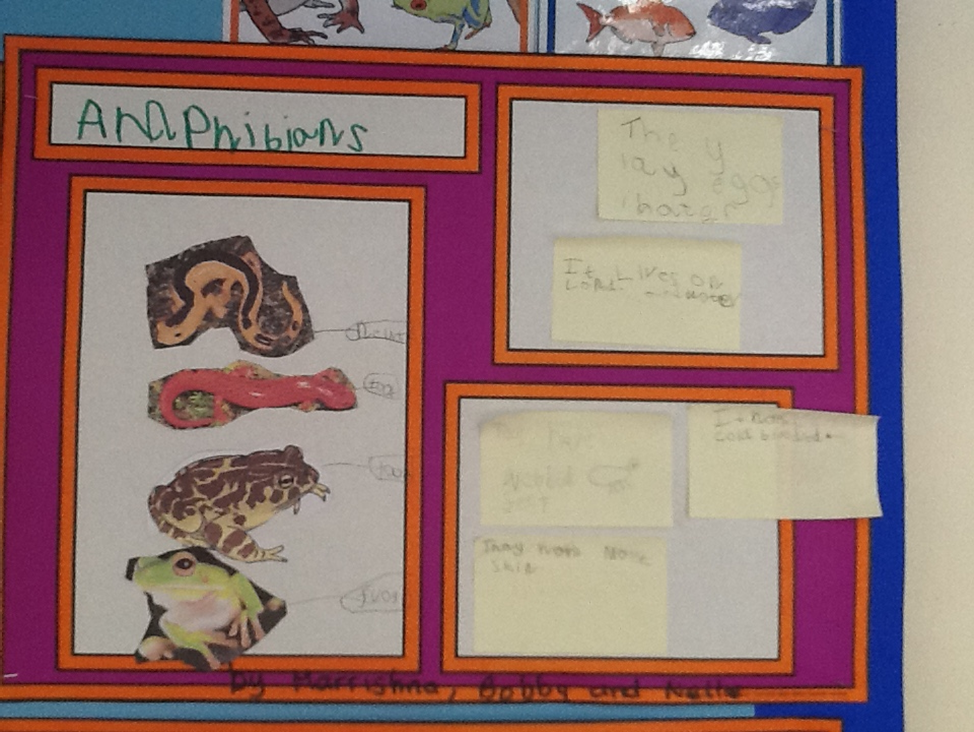 In maths, Year 1 have been introduced to the whole-part model. They have been working out missing parts up to 10. They are now learning to use the + symbol and make addition sentences within 10.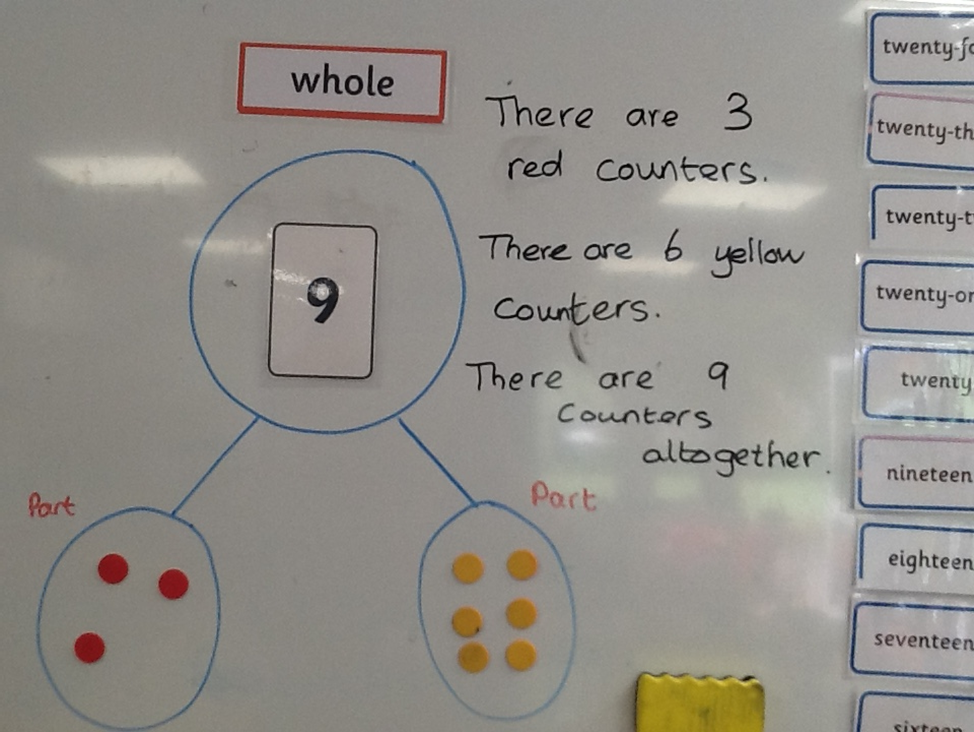 In art, we have been exploring the theme of 'fireworks'.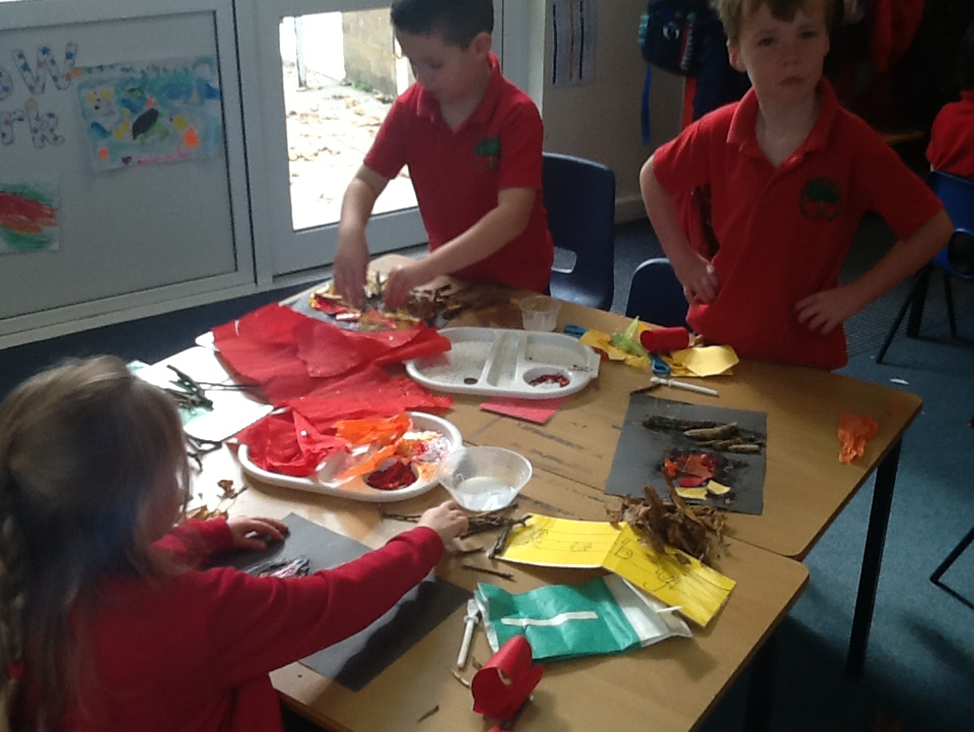 We have created pictures using lots of different media inspired by Vincent Van Gogh's firework paintings and Salvador Dali's 'Fiesta in figures'.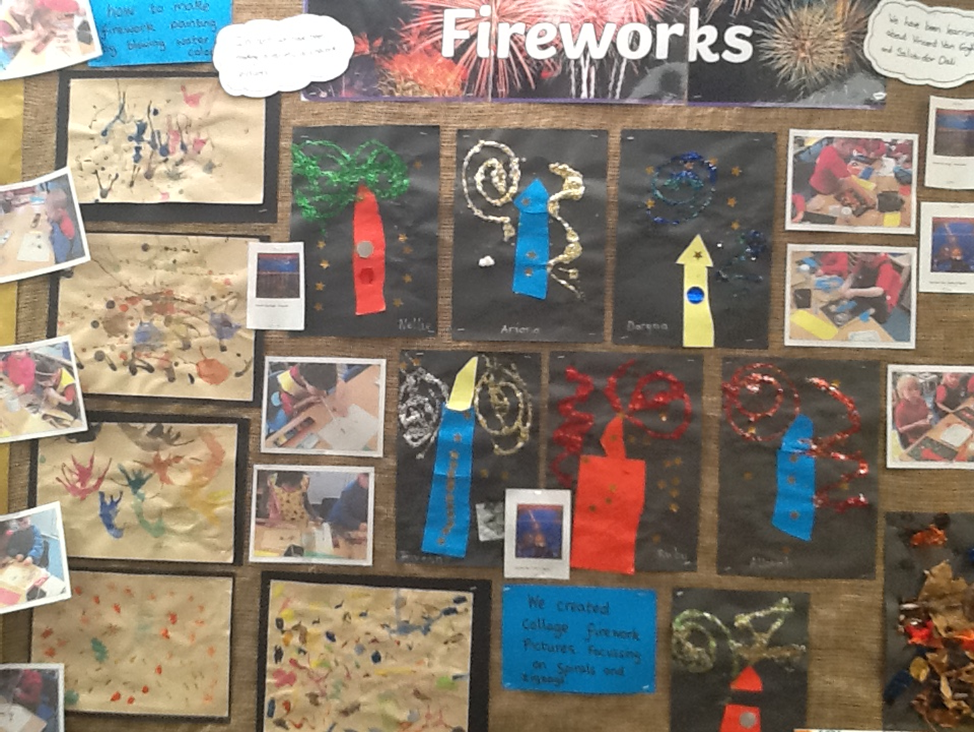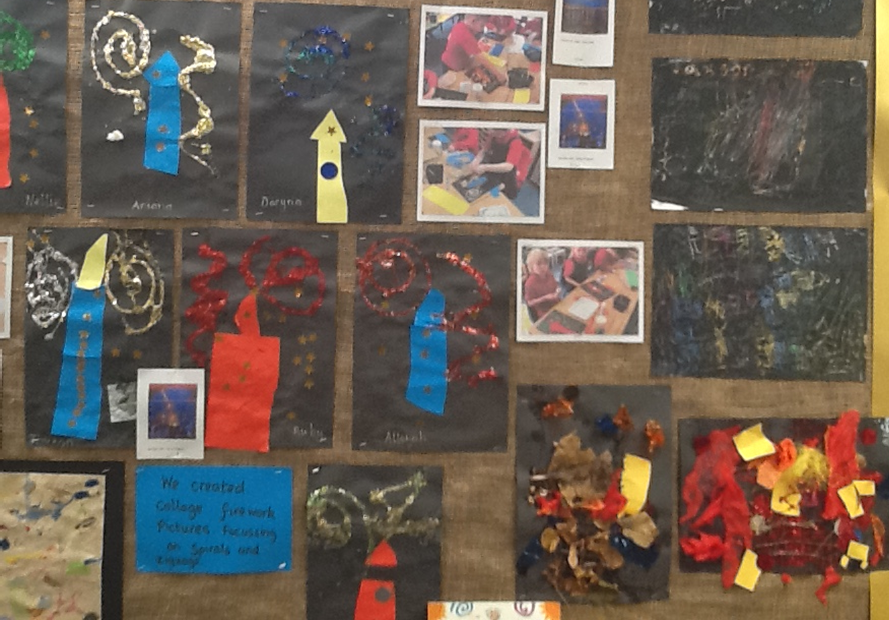 Year 1 have been learning to create fireworks pictures on a computer programme.