Year Six
Hello and welcome to Year 6.
In English, we have enjoyed reading Alice in Wonderland as an example of a portal story. We wrote rules for the Queen's Croquet and an account of the trial into who stole the tarts. We also wrote our own portal stories based on Pie Corbett's Elf Road, where we focused on our use of carefully chosen vocabulary. We have finished this half term by reading and performing The Jabberwocky by Lewis Carroll.
As part of our Remembrance Day activities, Year 6 created blackout poems. Alex and Steven laid a wreath on behalf of Beech Hyde at the Wheathampstead Remembrance Parade.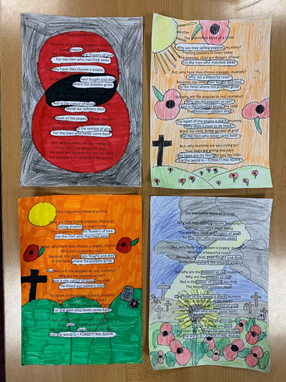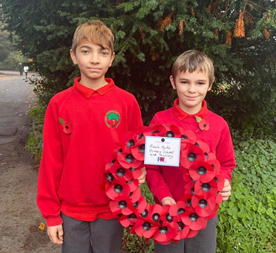 To encourage a love of reading and trying new genres, our librarian, Mrs Armstrong organised a book tasting for Year 6. Lots of children were inspired to try reading something different!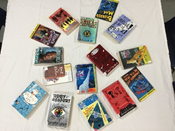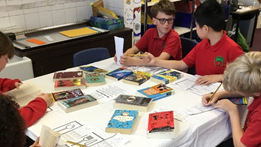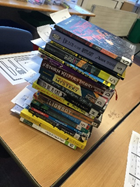 In French, we have been learning how to say the letters of the alphabet and we all took part in the Annual Spelling Bee. Well done to this year's winner who was Abbie!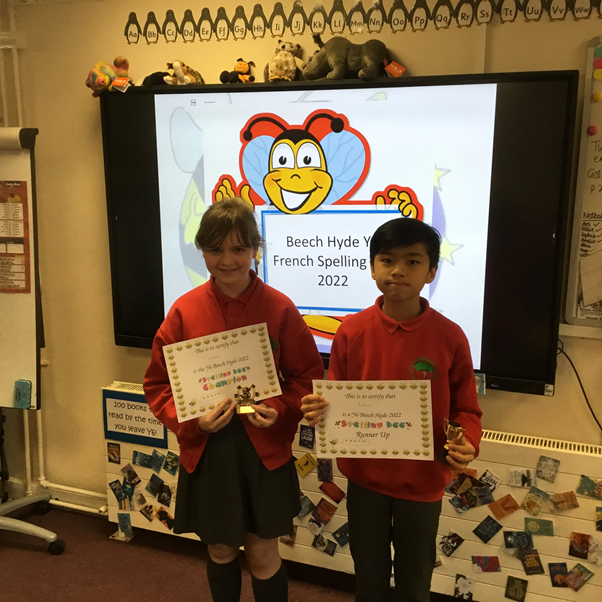 In PE, we learnt the New Zealand war dance, the Haka and performed it as part of Musical Sharing Assembly.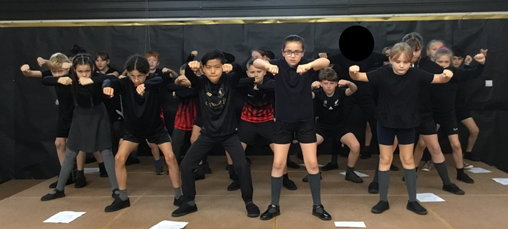 As part of Anti-Bullying Week and our PSHE unit 'Celebrating Difference' we designed our own odd socks to celebrate the fact that we are all unique. We also created friendship paperchains.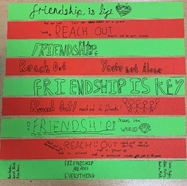 To celebrate Just Talk Week, Year 6 learnt and performed the song 'It's OK, Just Say' to let people know it's OK not to feel OK and to encourage people to talk to someone. We also loved making and using our sock puppets!

--------------------------------------------------------
In English, we have thoroughly enjoyed reading 'Journey to the River Sea' by Eva Ibbotson. Inspired by the setting of the story, we created our own travel brochures to persuade people to go on holiday to Brazil and the Amazon. We are very proud of the finished results!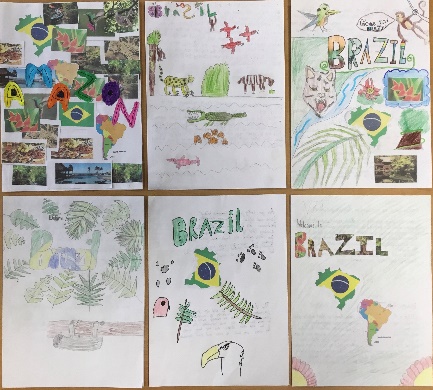 In computing, we have been programming our own 'Pong' games. We enjoyed playing 'Pong' before thinking carefully about the elements of the game we would have to program. We are looking forward to being able to play each other's games.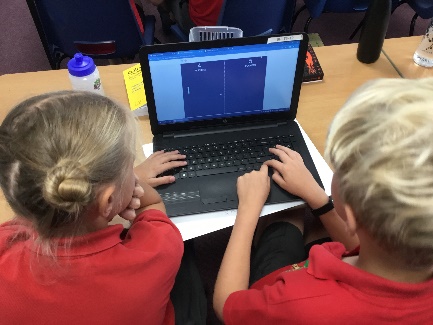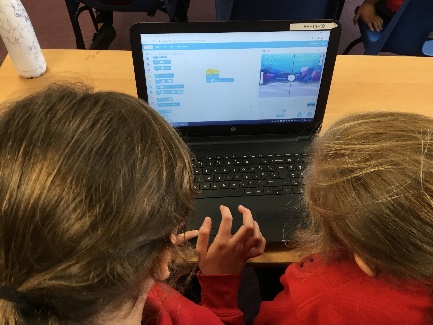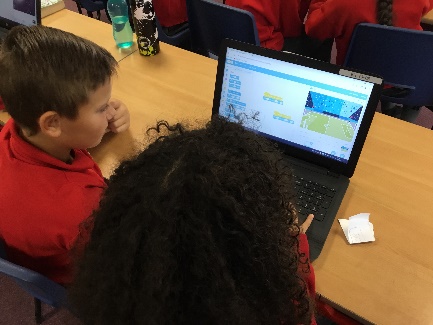 Our art topic has been Portraits. We have drawn portraits of a number of celebrities, looking carefully at the facial details.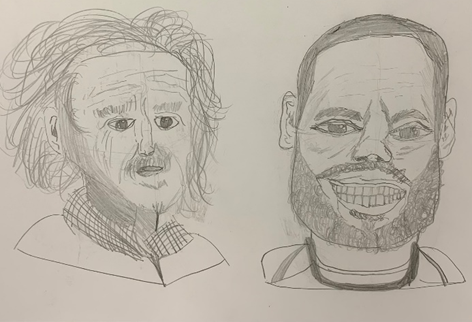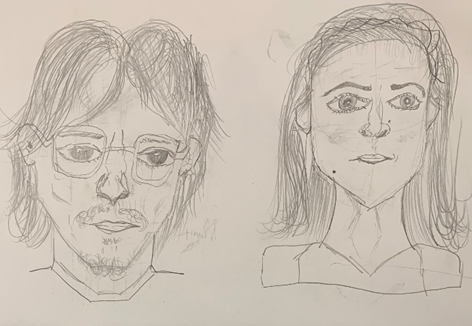 We have also studied a variety of portraits by a range of famous artists, including Julian Opie, Pablo Picasso and Andy Warhol, before creating some of our own.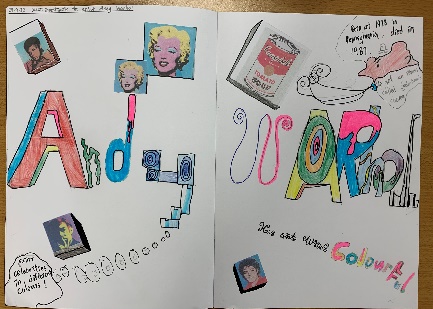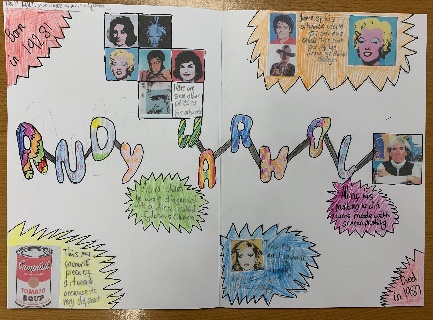 Year 6 particularly enjoyed creating portraits of Miss Rogers in the style of Pablo Picasso's Dora Marr.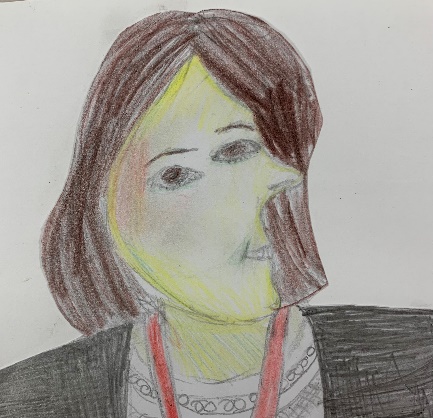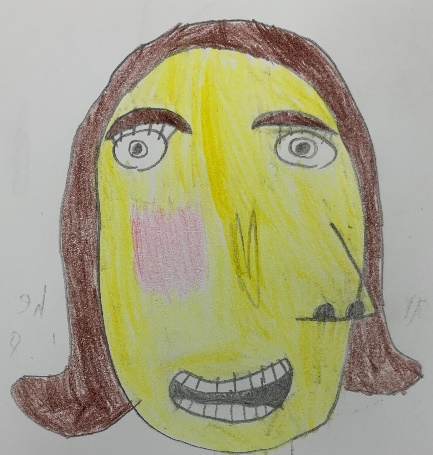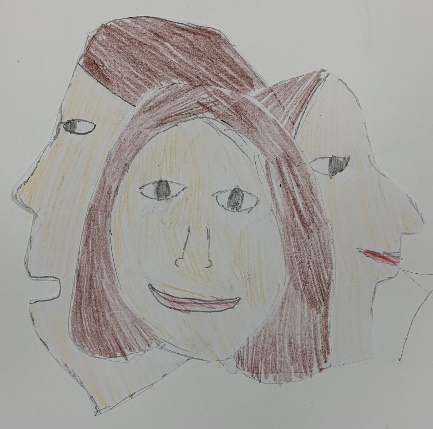 In music, we have enjoyed learning and performing the song 'Happy' by both singing and playing the glockenspiel. We have also composed our own pieces of music focusing on the pulse and the tempo.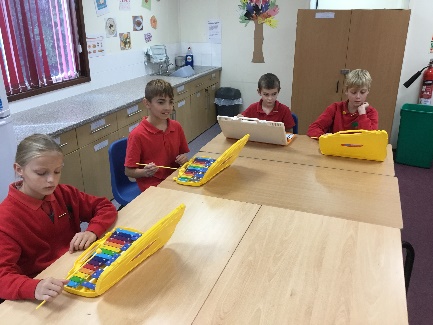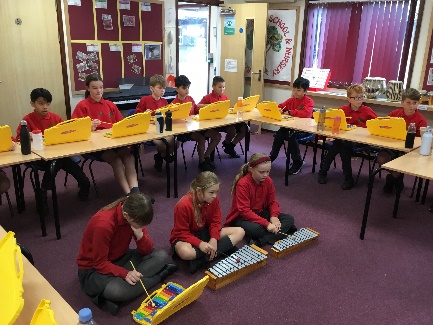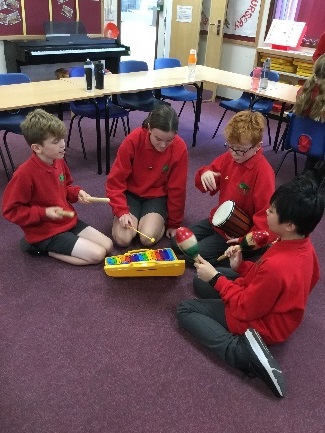 For World Mental Health Day, Year 6 took part in a positive affirmation treasure hunt and then created their own positive affirmations to be displayed in the classroom.