Year Six
Hello and welcome to Year 6.
Year 6 have worked incredibly hard this year to prepare for their SATs and they tackled the week with confidence, resilience and maturity – we are all very proud of you!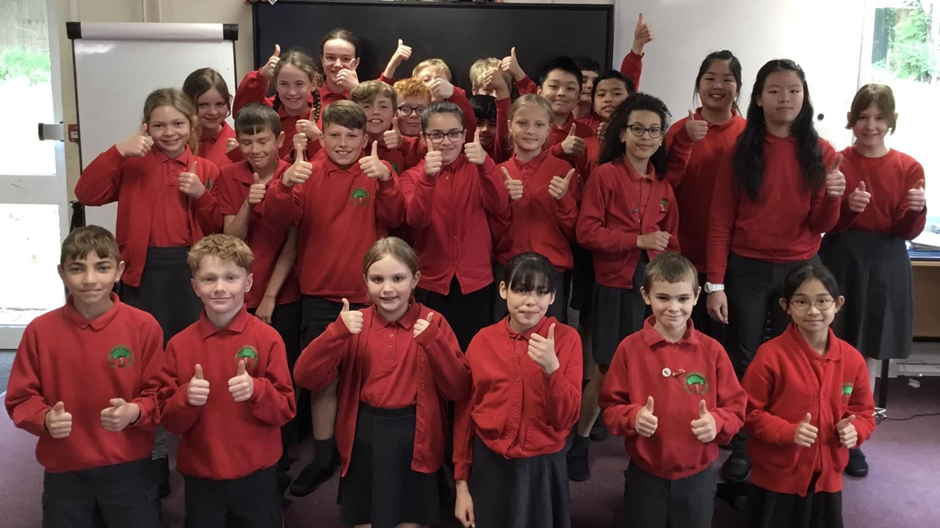 In English, Year 6 have produced some super pieces of work based on 'Night Of The Gargoyles' by Eve Bunting and 'The Giant's Necklace' by Michael Morpurgo.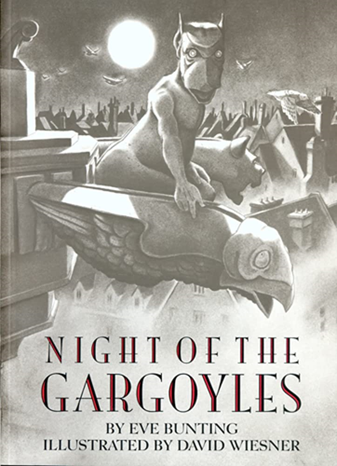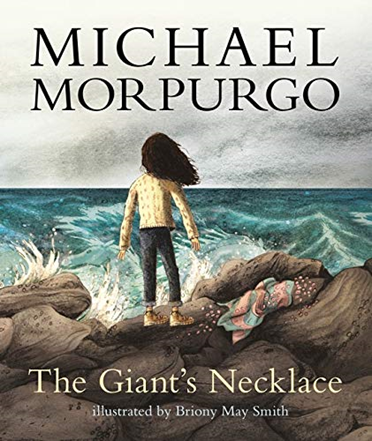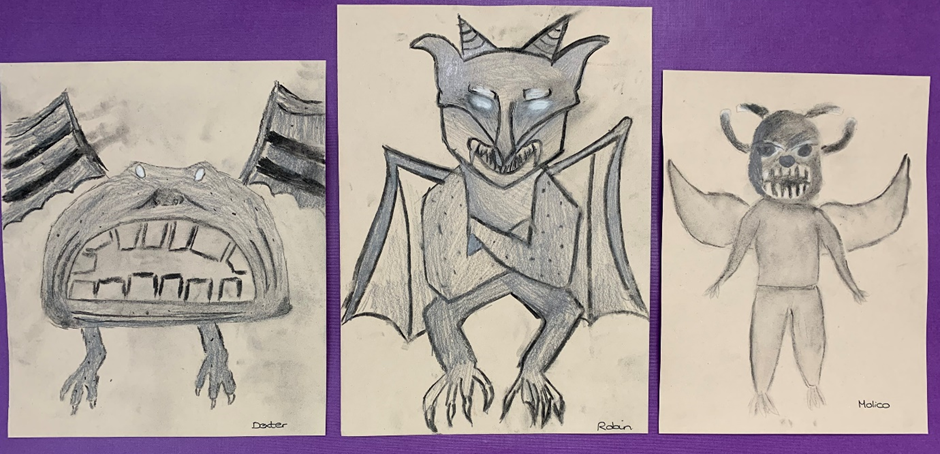 In maths, Year 6 have been practising drawing angles by making fish for our angle aquarium. They then used this skill to create pie charts to present data.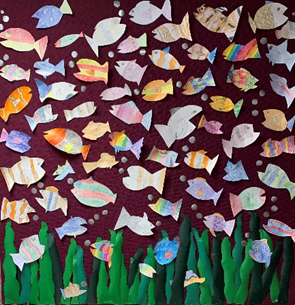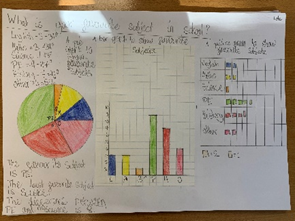 Some of our Year 6 pupils took part in the Hertfordshire Schools' Gala at the Royal Albert Hall. One of the songs they performed was 'From Now On' which Year 6 gave an emotional rendition of in musical sharing assembly.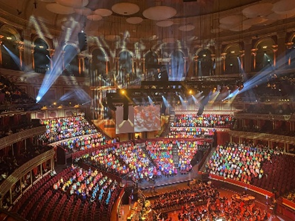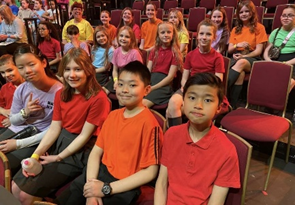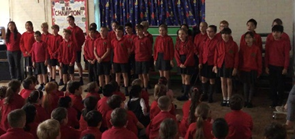 Year 6 took part in a DT workshop at Katherine Warington School in Harpenden. They built shelters in groups using their DT workshop and equipment.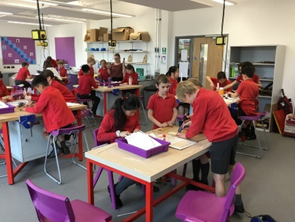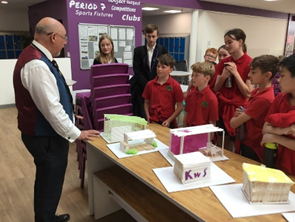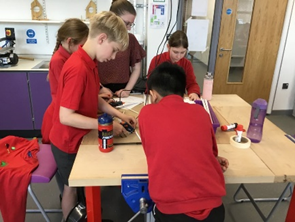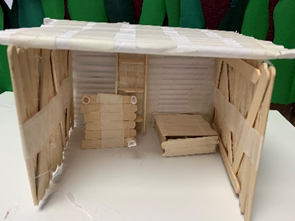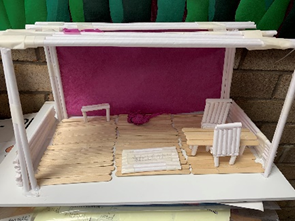 As part of Mental Health Awareness Week, Year 6 read a range of story books about anxiety, created their own blob pictures and made worry monsters.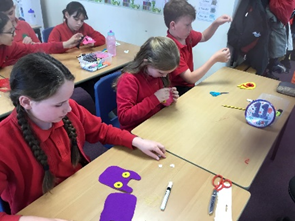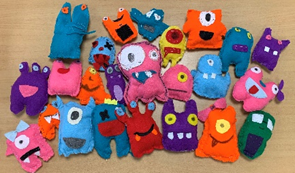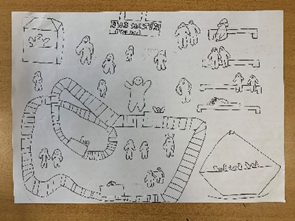 -------------------------------------------------
In English, we have enjoyed our topic of Africa. We researched countries in Africa and created factfiles, found out about Nelson Mandela and wrote biographies and enjoyed reading Journey to Jo'burg by Beverley Naidoo before writing the end of the story from a different point of view.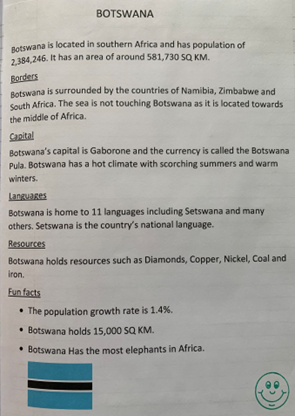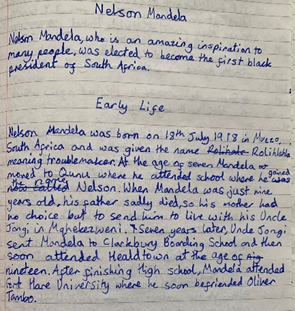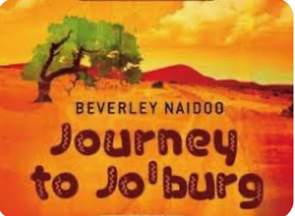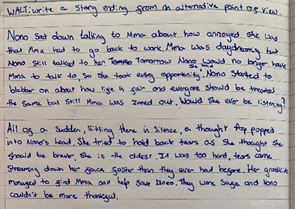 We enjoyed dressing up for World Book Day. To inspire a love of reading and share our book recommendations, we have created entries for our class reading scrapbook.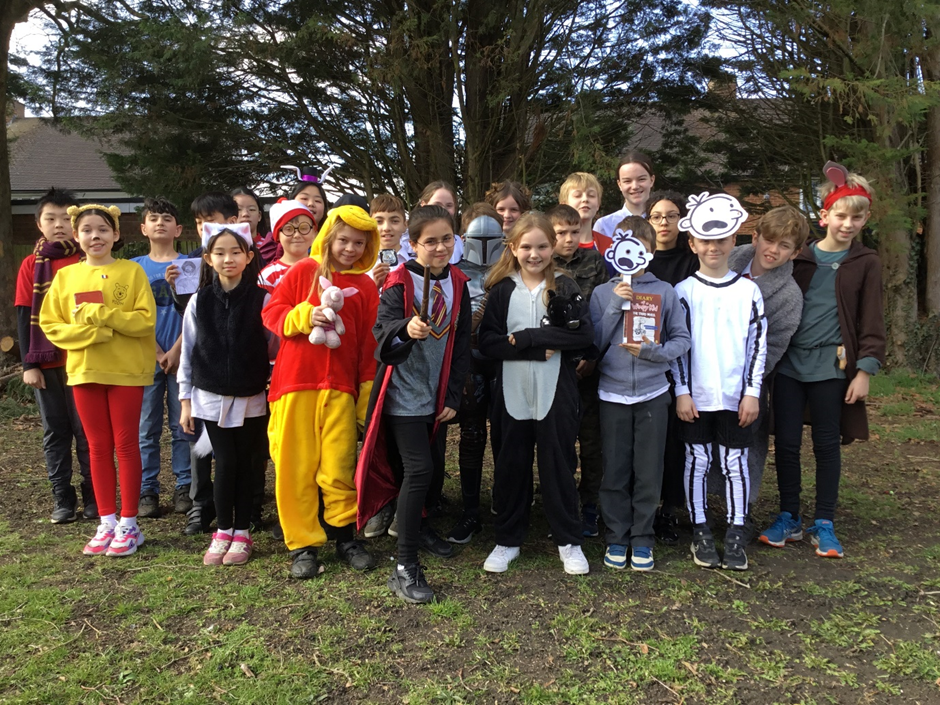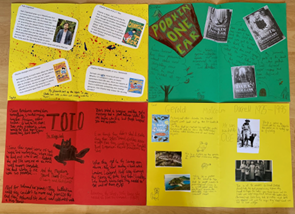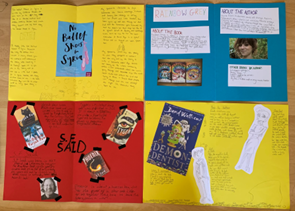 In science, we have been classifying living things. We created our own classification keys to sort animals.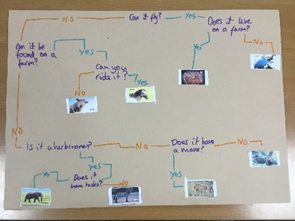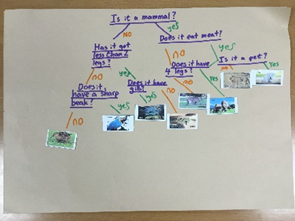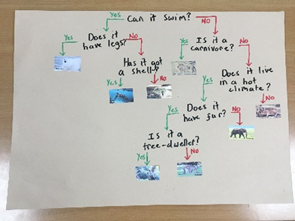 During science week, we learnt a lot from the visiting scientists, explored ecosystems within the ocean and created colourful fizzing artwork by mixing food colouring, vinegar and bicarbonate of soda. We also enjoyed dressing up in science themed costumes!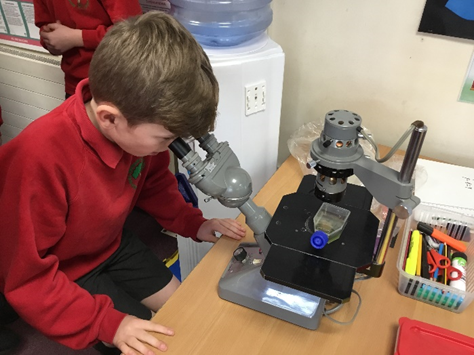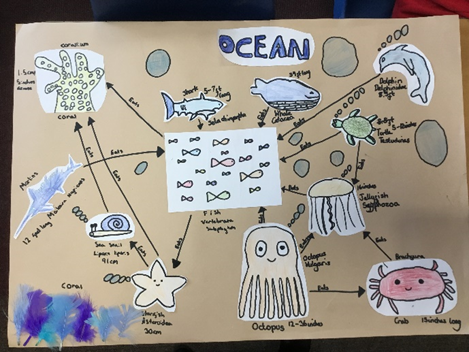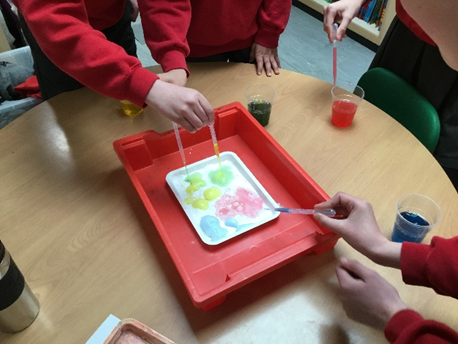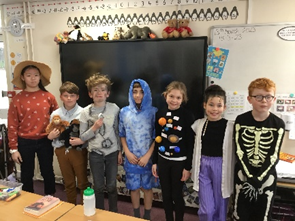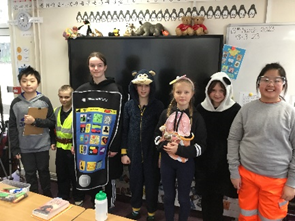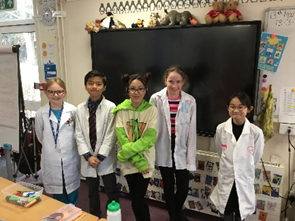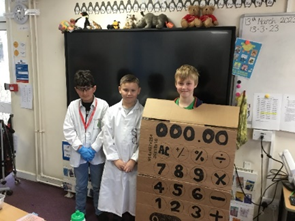 In art, we have continued to enjoy our 'Cityscapes' topic. We created clay sculptures inspired by Gaudi.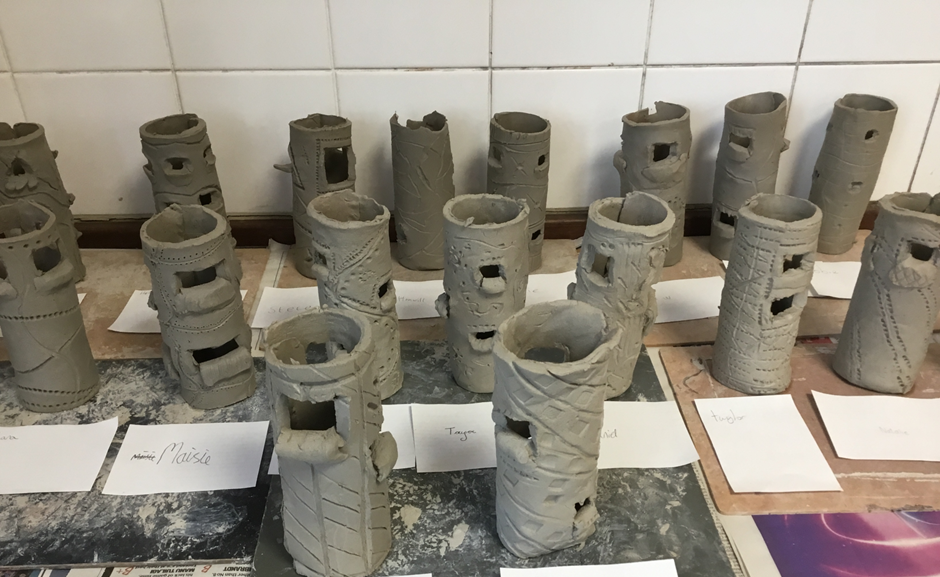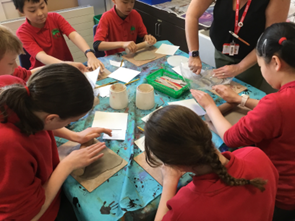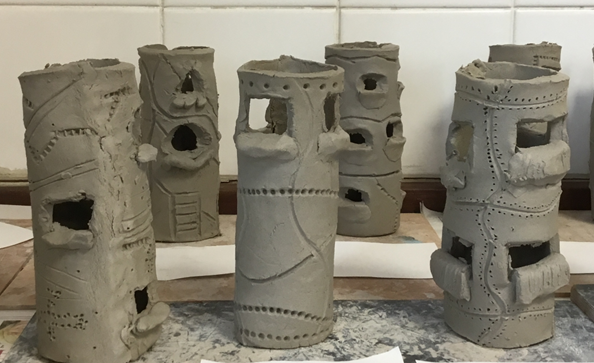 Year 6 were chosen by the Environment Agency to test their latest Minecraft Education project - Rivercraft. They provided valuable feedback to BlockBuilders to make the game even better.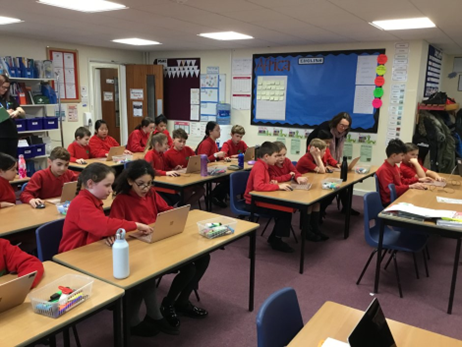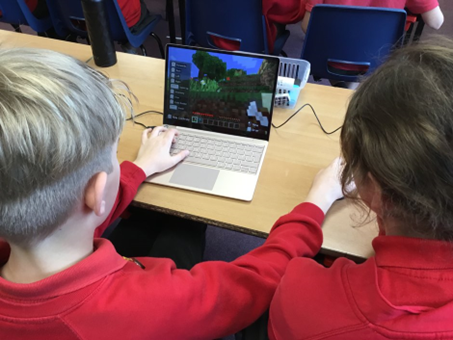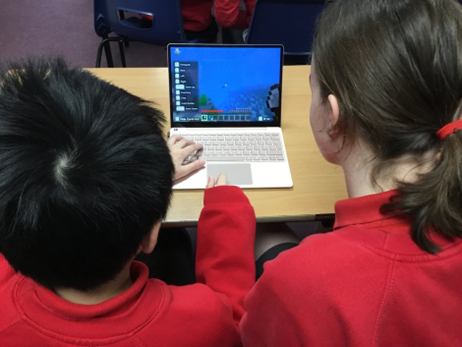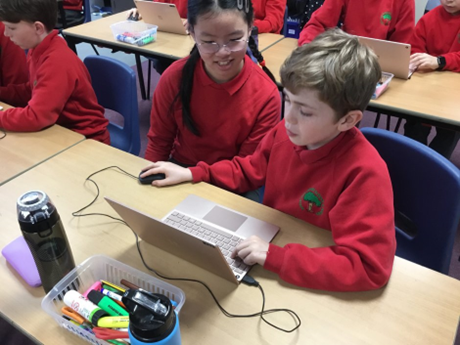 Year 6 love the new members of our school community – the guinea pigs! They have been responsible pet owners by feeding, looking after and cleaning out the guinea pigs. They love their weekly cuddles!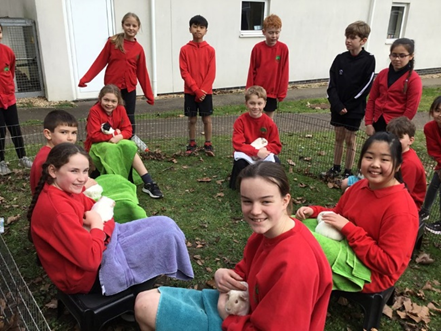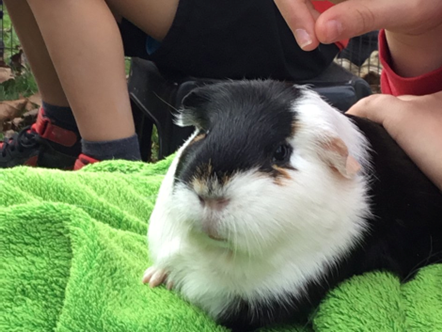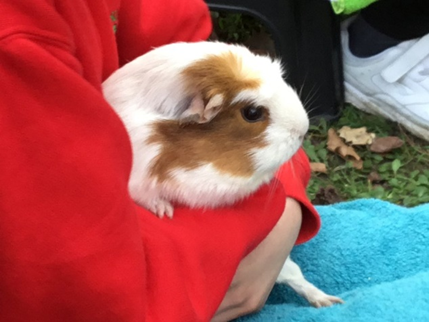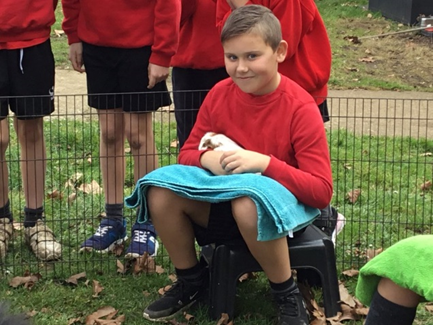 Year 6 have also done a super job at representing the school in both football and netball matches this term.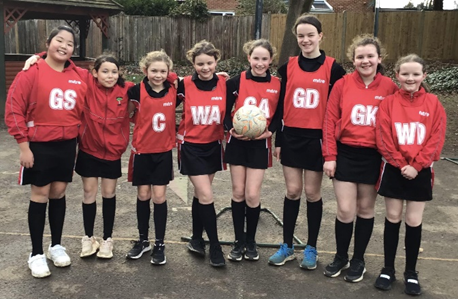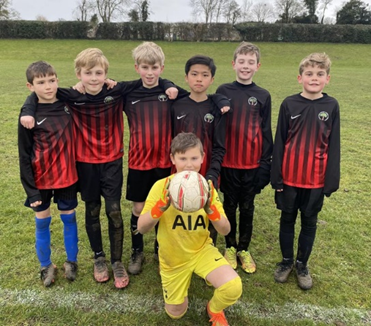 -------------------------------------------------
Year 6 have enjoyed reading The Lion, The Witch and The Wardrobe by C.S. Lewis. We created royal decrees as the new Kings and Queens of Narnia, wrote our own stories and created our own mythical creatures that could be found in Narnia.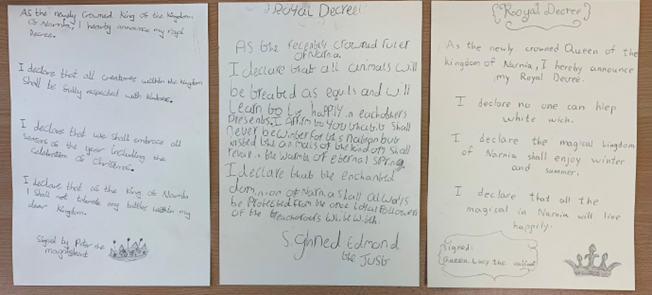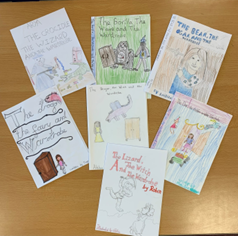 In science, Year 6 have been classifying living things. We started by looking at classifying vertebrates and invertebrates into groups depending on their features.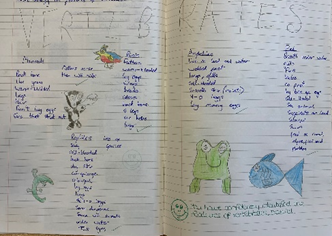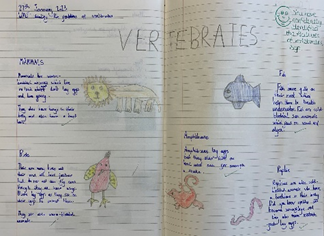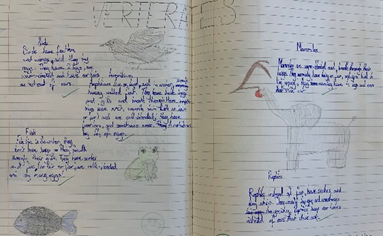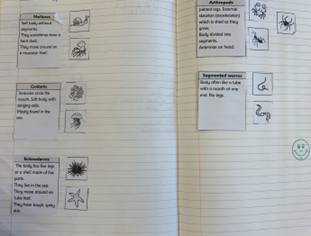 In RE, Year 6 have continued to learn about Buddhism. We have been inspired by quotes from the Dalai Lama. We chose a quote and illustrated it being inspired by nature.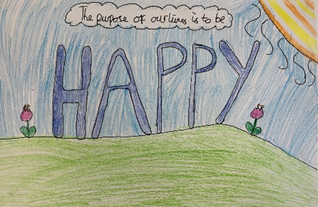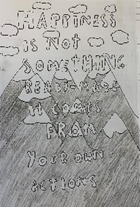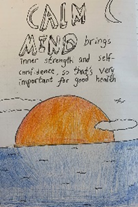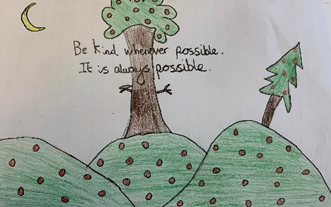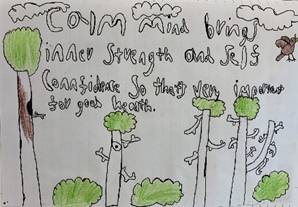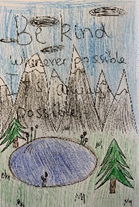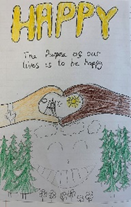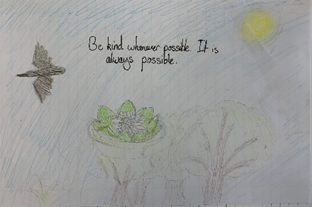 In computing, Year 6 have started to write online safety stories for the younger children in school. We have typed the stories and drawn the illustrations. We can't wait to be able to share them with the children in KS1.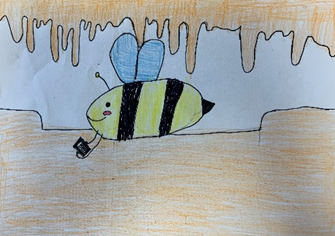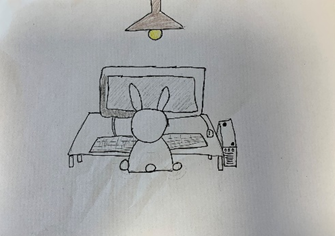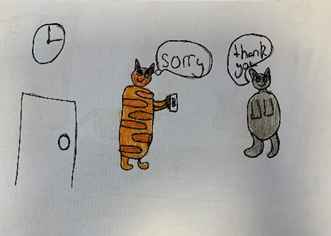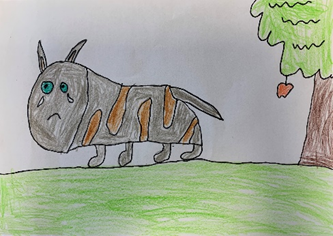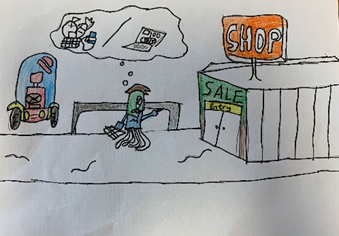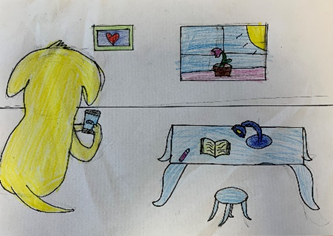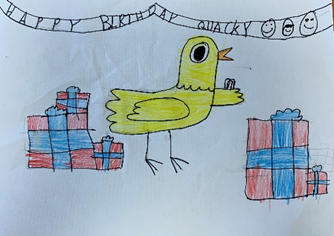 In art, Year 6 have made a great start to their work on 'Cityscapes'. They had to draw the other half of London landmarks and then have created their own cityscape using one-point perspective.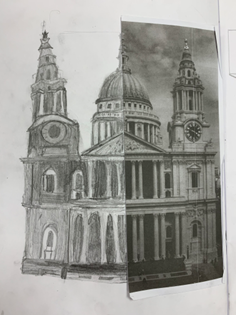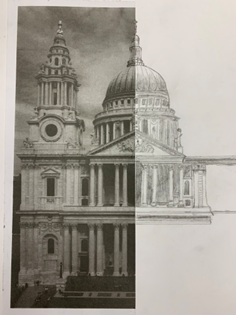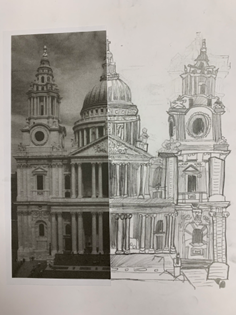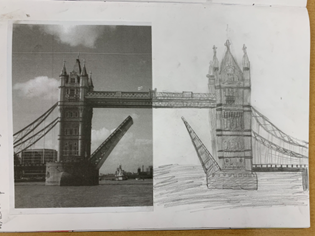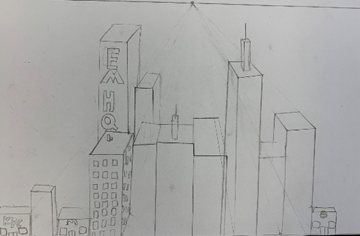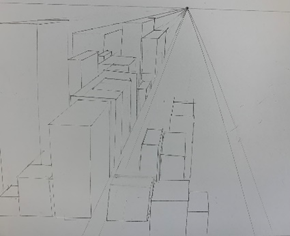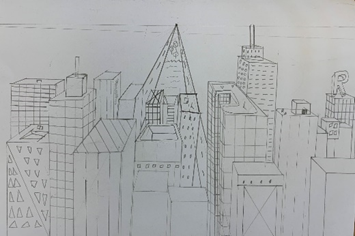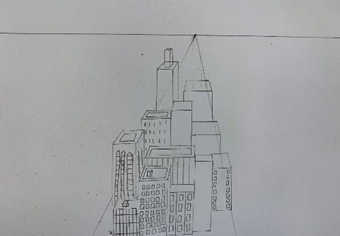 ---------------------------------------------------
In English, we have enjoyed reading Alice in Wonderland as an example of a portal story. We wrote rules for the Queen's Croquet and an account of the trial into who stole the tarts. We also wrote our own portal stories based on Pie Corbett's Elf Road, where we focused on our use of carefully chosen vocabulary. We have finished this half term by reading and performing The Jabberwocky by Lewis Carroll.
As part of our Remembrance Day activities, Year 6 created blackout poems. Alex and Steven laid a wreath on behalf of Beech Hyde at the Wheathampstead Remembrance Parade.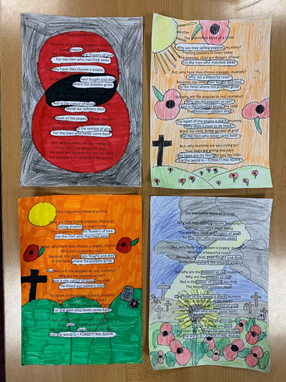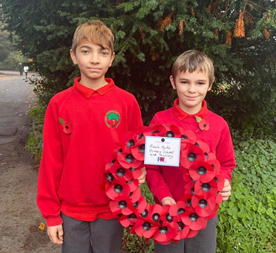 To encourage a love of reading and trying new genres, our librarian, Mrs Armstrong organised a book tasting for Year 6. Lots of children were inspired to try reading something different!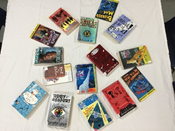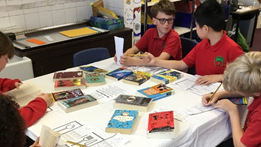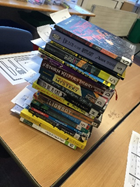 In French, we have been learning how to say the letters of the alphabet and we all took part in the Annual Spelling Bee. Well done to this year's winner who was Abbie!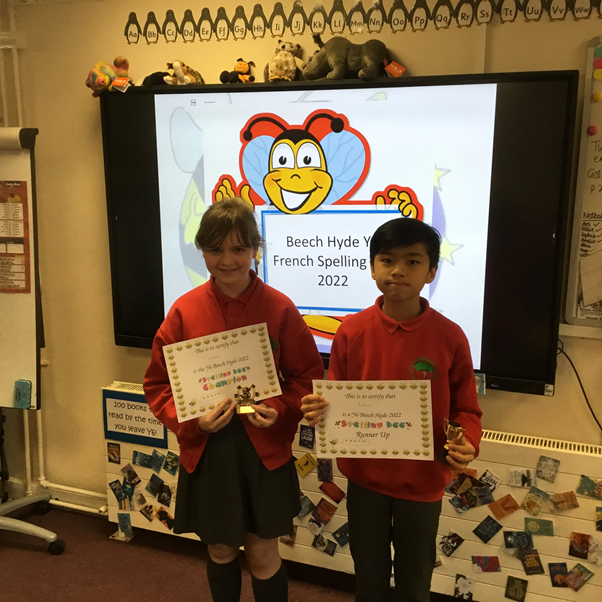 In PE, we learnt the New Zealand war dance, the Haka and performed it as part of Musical Sharing Assembly.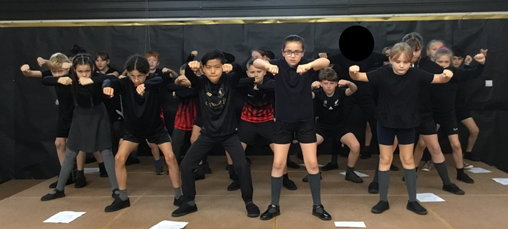 As part of Anti-Bullying Week and our PSHE unit 'Celebrating Difference' we designed our own odd socks to celebrate the fact that we are all unique. We also created friendship paperchains.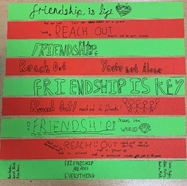 To celebrate Just Talk Week, Year 6 learnt and performed the song 'It's OK, Just Say' to let people know it's OK not to feel OK and to encourage people to talk to someone. We also loved making and using our sock puppets!

--------------------------------------------------------
In English, we have thoroughly enjoyed reading 'Journey to the River Sea' by Eva Ibbotson. Inspired by the setting of the story, we created our own travel brochures to persuade people to go on holiday to Brazil and the Amazon. We are very proud of the finished results!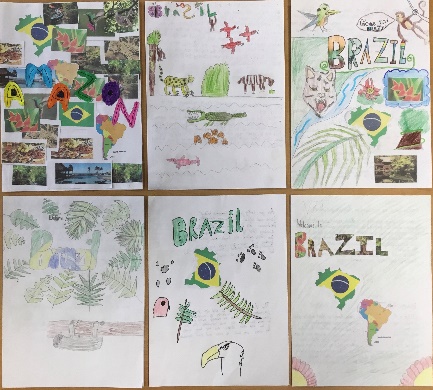 In computing, we have been programming our own 'Pong' games. We enjoyed playing 'Pong' before thinking carefully about the elements of the game we would have to program. We are looking forward to being able to play each other's games.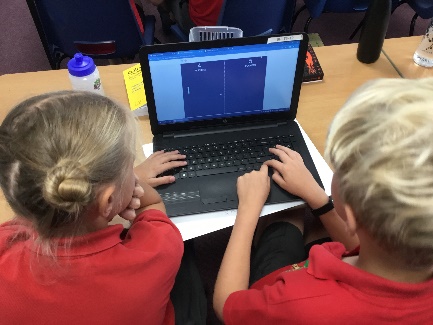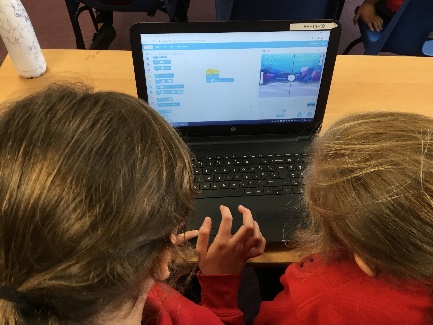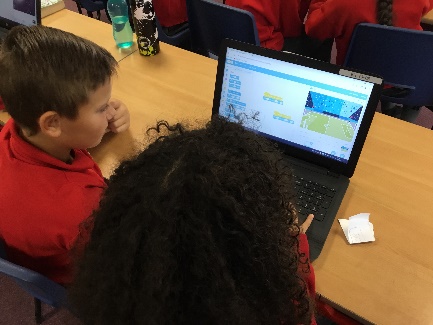 Our art topic has been Portraits. We have drawn portraits of a number of celebrities, looking carefully at the facial details.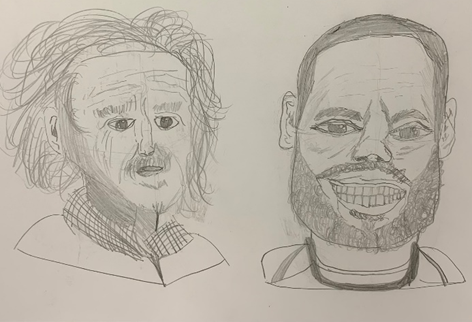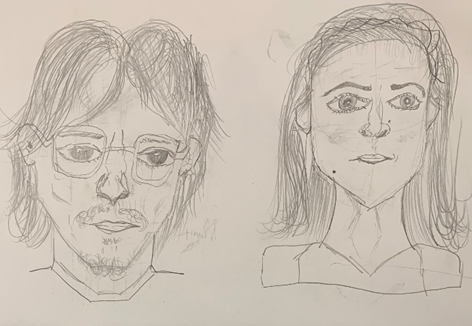 We have also studied a variety of portraits by a range of famous artists, including Julian Opie, Pablo Picasso and Andy Warhol, before creating some of our own.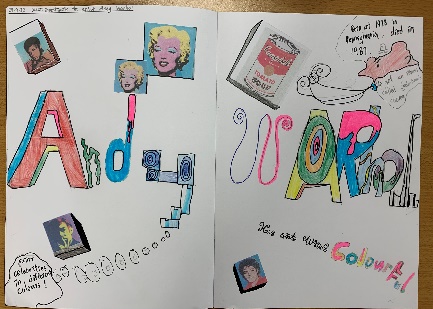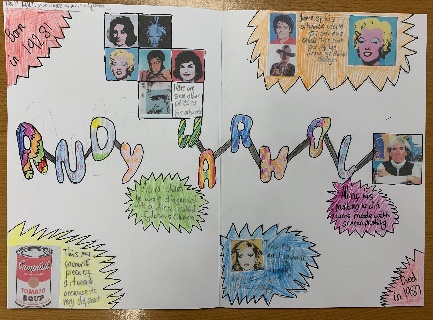 Year 6 particularly enjoyed creating portraits of Miss Rogers in the style of Pablo Picasso's Dora Marr.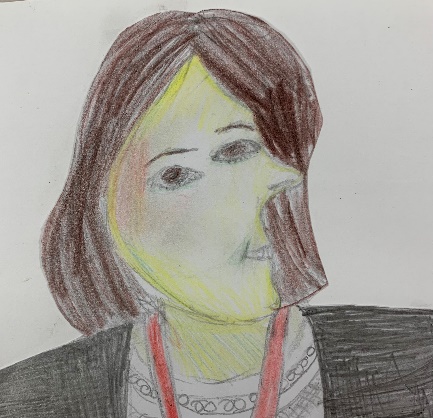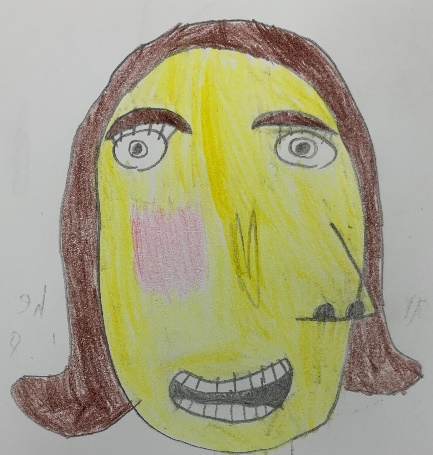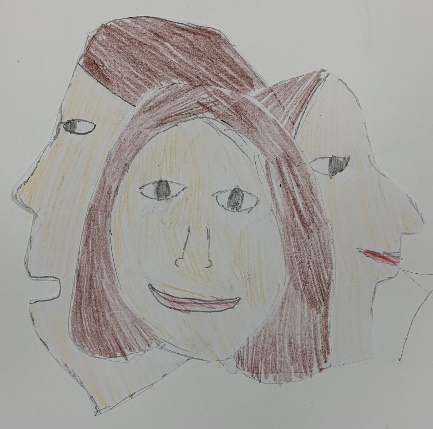 In music, we have enjoyed learning and performing the song 'Happy' by both singing and playing the glockenspiel. We have also composed our own pieces of music focusing on the pulse and the tempo.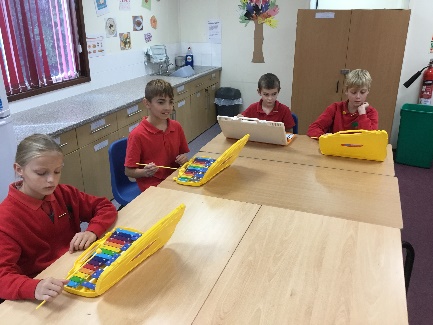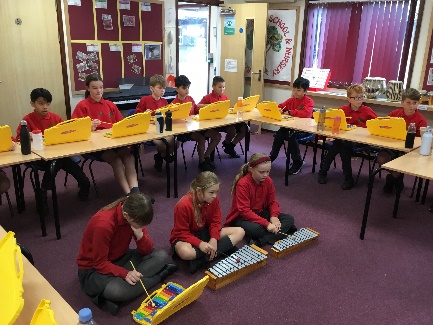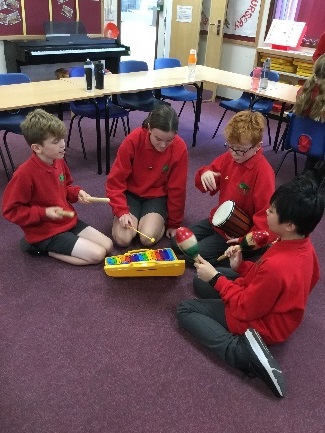 For World Mental Health Day, Year 6 took part in a positive affirmation treasure hunt and then created their own positive affirmations to be displayed in the classroom.