Year Three
Hello and welcome to Year 3.
In Maths, we have been focusing on adding and subtracting numbers using number lines and the column method. We used lots of manipulatives to help us with our larger numbers and to understand how to regroup and exchange. We have also been looking at equal and unequal groups, repeated addition and counting in 2s, 3s, 5s and 10s in preparation for our multiplication unit.
In English we have been reading the adventures of 'The Iron Man' by Ted Hughes. We have supported our reading with lots of exciting written work such as writing letters as an angry farmer to The Mayor, completing diary entries as Hogarth and exploring language features in text such as similes, metaphors, alliteration and personification.
As part of our Geography unit 'Sustainability', we embarked on a litter pick and collected rubbish from all over the school. Our Eco Warrior representatives are going to report back to our Eco Warrior Council on our findings. We discovered that plastic crisp wrappers and cling film were the most common items found, closely followed by sweet wrappers and cartons. We were shocked at how much we found in just twenty minutes. We learnt about the difference between words such as recycle and reuse and how small changes we make can have big positive impacts on the environment.
In DT, we have been learning about the importance of good hygiene when preparing food. We designed our own posters displaying our research.
On Fridays we spend an enjoyable ten minutes each week learning Makaton. This half term we voted to learn 'A Star Full of Stars' as we all love the Sing 2 movie! Here is a link to a video of our performance:
A sky full of stars makaton - 1.MOV (vimeo.com)
-------------------------------------------------
In English, we have been exploring some of the wonderful stories by Roald Dahl. The children have been focusing on the personalities and traits of Grandma and George, the key characters from George's Marvellous Medicine. We compiled a list of adjectives to describe the characters and practised finding synonyms in the thesaurus to widen their vocabulary. With the help of a Venn diagram, we noticed that despite the character differences, Grandma and George do have some traits in common; both are quite cunning yet both do get lonely and bored!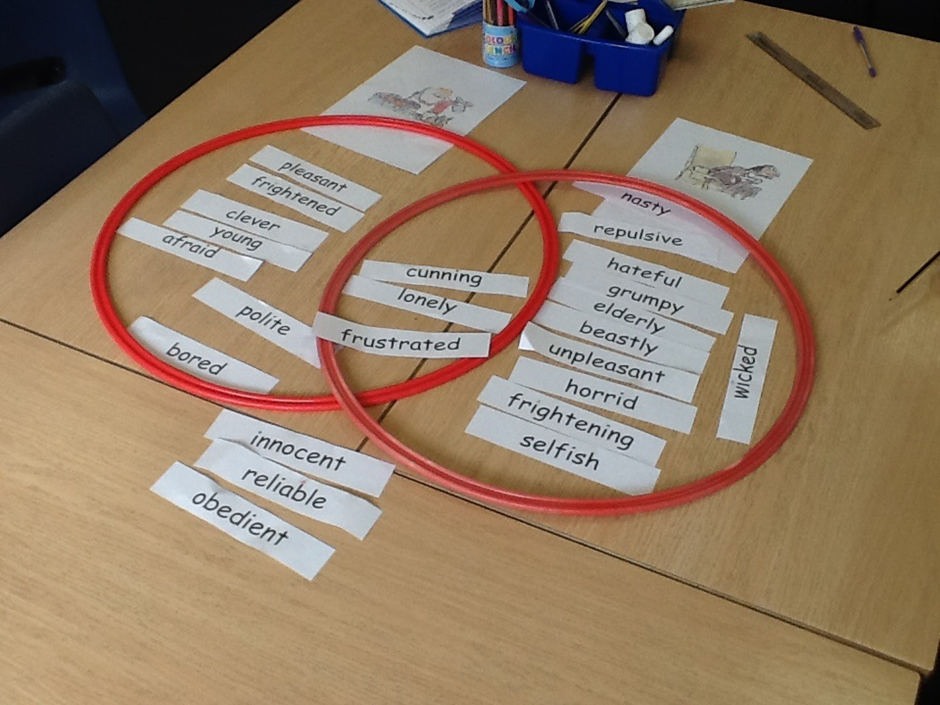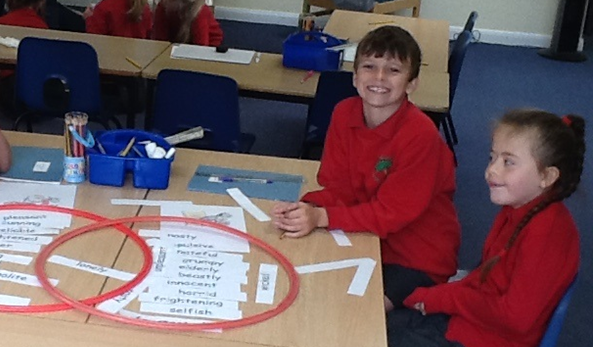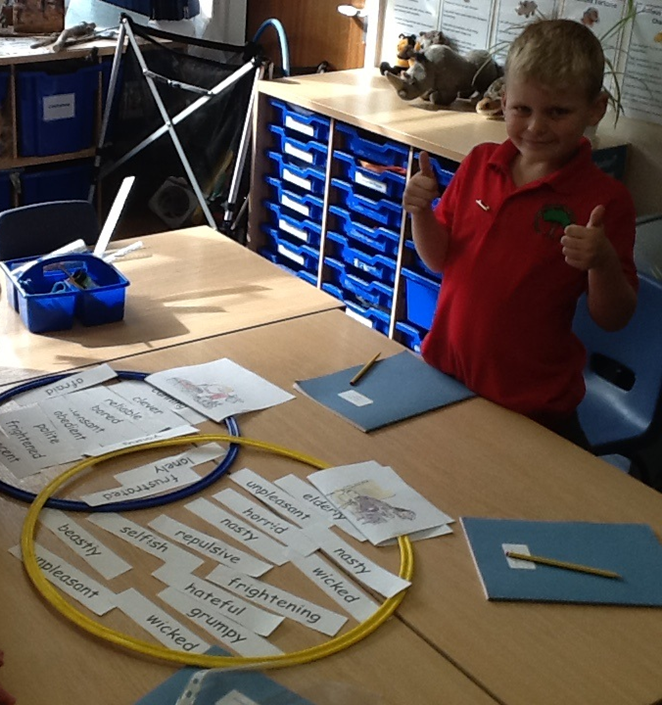 We've used our skimming and scanning skills to compile a list of ingredients George used in the medicine. We were then challenged to come up with our own disgusting medicine recipe using household items! Next we are looking at how imperative verbs are used in instructions and we will draft and write our own Marvellous Medicine Recipes!
In Art, we are exploring the work of renowned painter Vincent Van Gogh. We are focussing on Van Gogh's Starry Night. We created our own interpretations of the art work using wax crayons and watercolours. Next we use an alternative technique such as using acrylics and chalk for effect.