Year Two
Hello and welcome to Year 2.
In science we have been learning about materials. The children had to predict how absorbent they think a variety of materials are. Then then tested and compared how adsorbent each material was.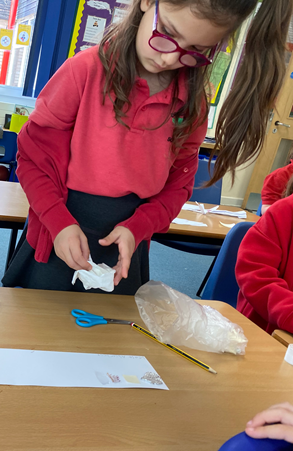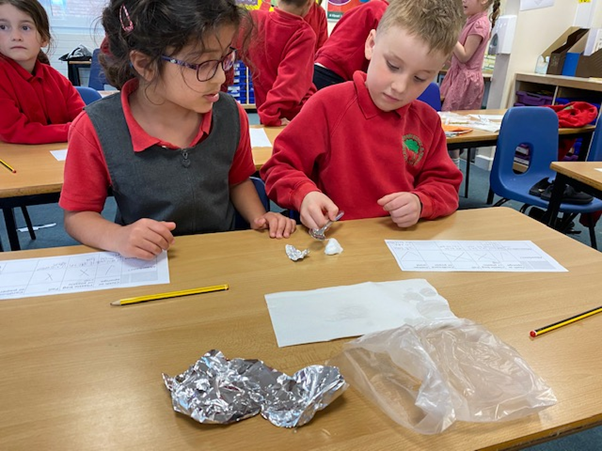 In our Jigsaw lesson we have been focusing on relationships
Each child was invited to write or draw in a mixing bowl, their recipe for a happy home. Lots of discussions took place about the importance of sharing and co-operating with each other in the home.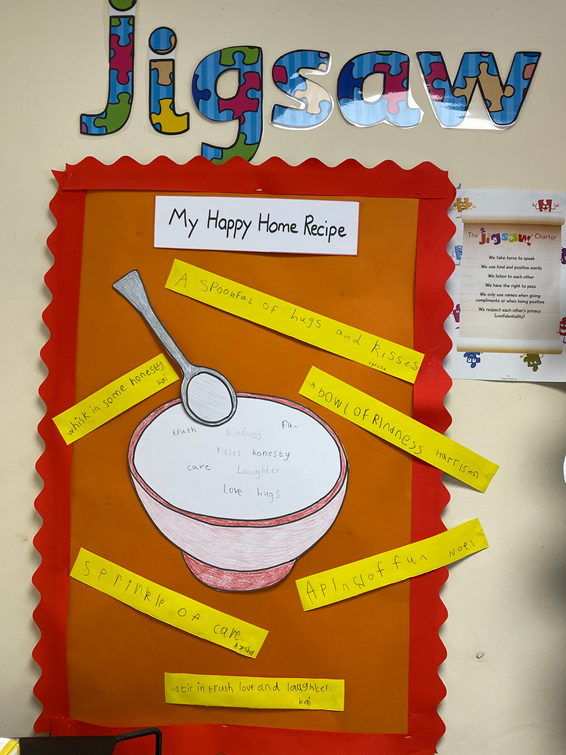 In English, we read Grandad's Island by Benji Davies. The children were asked to paint their thoughts… what colours will you use? They were encouraged them to think about Syd's journey home. How might he be feeling? How might this mood be reflected in their painting?
The children worked independently using water colours and brush techniques to portray the mood at sea on their journey home. They then recorded words and phrases to describe their journey home to create a poem.